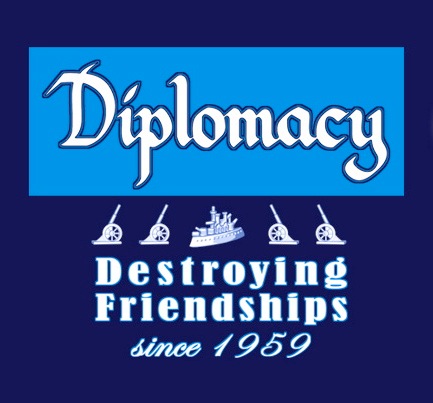 There was recently a post on Less Wrong, a rationality blog I've followed for some time, explaining how the old Avalon Hill game, Diplomacy, is basically a simulation system for game theory, which is a large part of practical rationality. Having played Diplomacy in the past, I realized how true this is and so I come with a proposal.
For those who are curious, Diplomacy is basically a turn of the century war game in which players take control of a European country and proceed to make alliances, betray and backstab, and otherwise do bad things to each other. Due to the unique structure of the game, it wholly encourages lying, misleading and fooling each other, and playing each other as much as playing the game itself. It is unique in that it actively casts the players in the role of "selfish rational agents" and thus creates frequent instances of classic game theory, such as the True Prisoner's Dilemmas, which is rarely seen in true form in real life. I think running a few games and then analyzing them afterward would be a great way to learn game theory and put it to the test.
There are ways of running free online games of Diplomacy, so I'm wondering; is this something we are interested in? Does anyone have a preferred time to play it? (it can take some time to play) Anyone played it before and have stories to share?