The modification is aimed at adding new gameplay elements and mechanics to the game.

At the moment, the mod is 40% ready.
- What has already been implemented?
"Temporary portals" - portals transferring the player between the past and the future. The mechanics of teleporting the player between the past and the future at any point in the level by pressing a key is also completely ready, just need to design various test levels for this mechanic.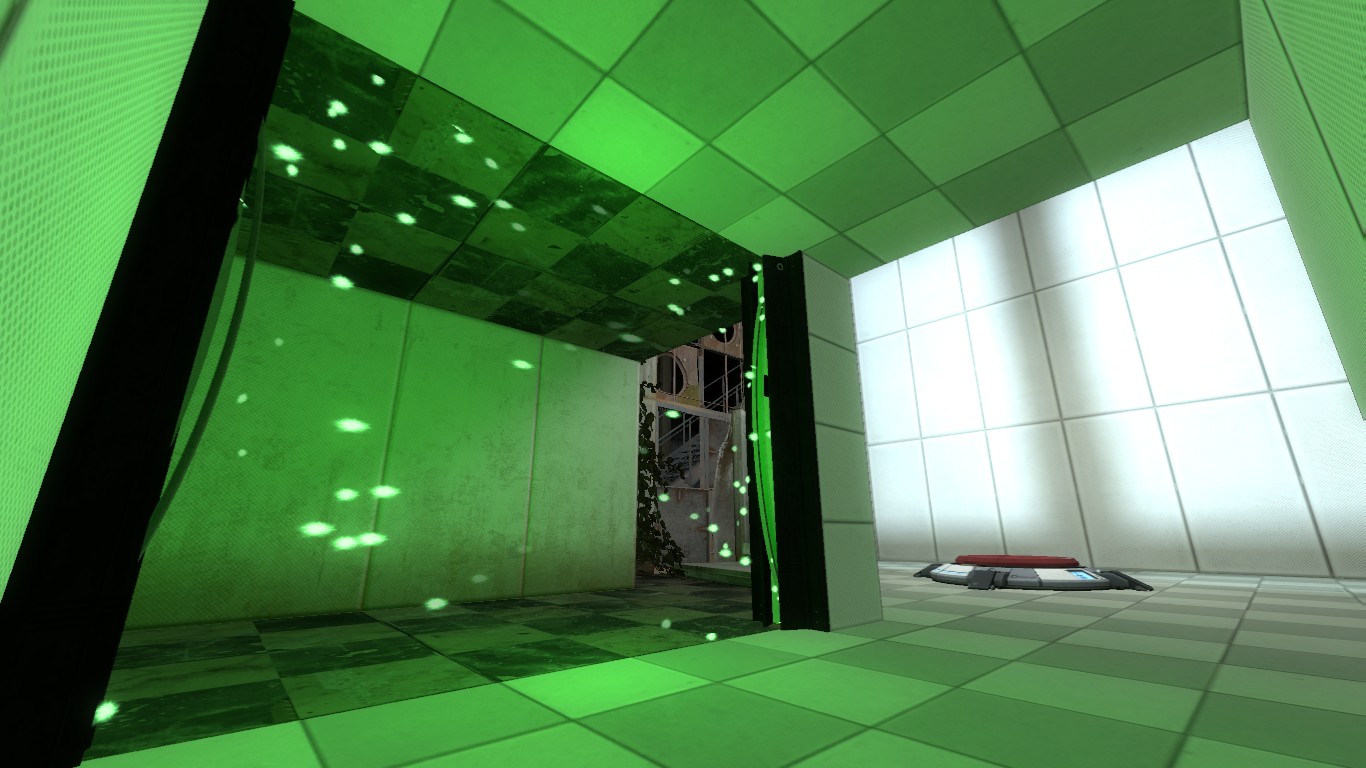 Ability to change the playing flatness. This mechanic is difficult to implement, but in practice it does not look bad, several levels with the possibility of "overturn" the level will certainly be in the final version of the mod.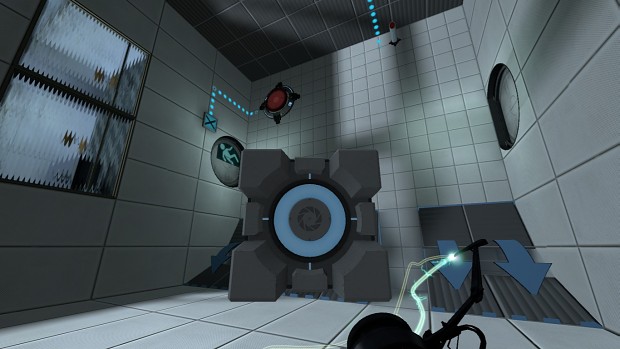 Added 2 new types of cubes: "not a physical cube" hanging in the air if you release it, you can also walk on it, and a "gravitational cube" not subject to gravity, capable of moving by inertia.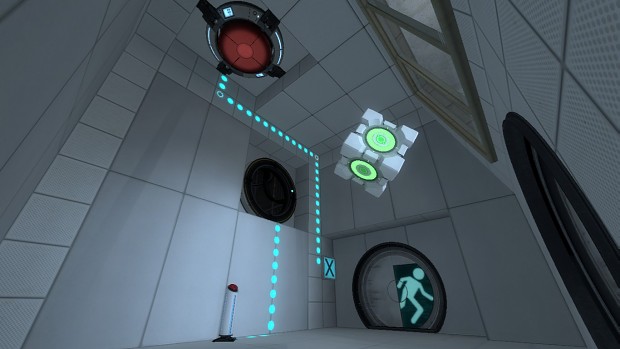 Partially implemented "interdimensional portals" transferring the player between different worlds. As you progress through the mod, the player can visit completely different worlds, both in existing locations from other games, and in completely new ones created specifically for the mod. One of the possible such worlds is shown below - a spawn of red on 2fort from the game Team Fortress 2.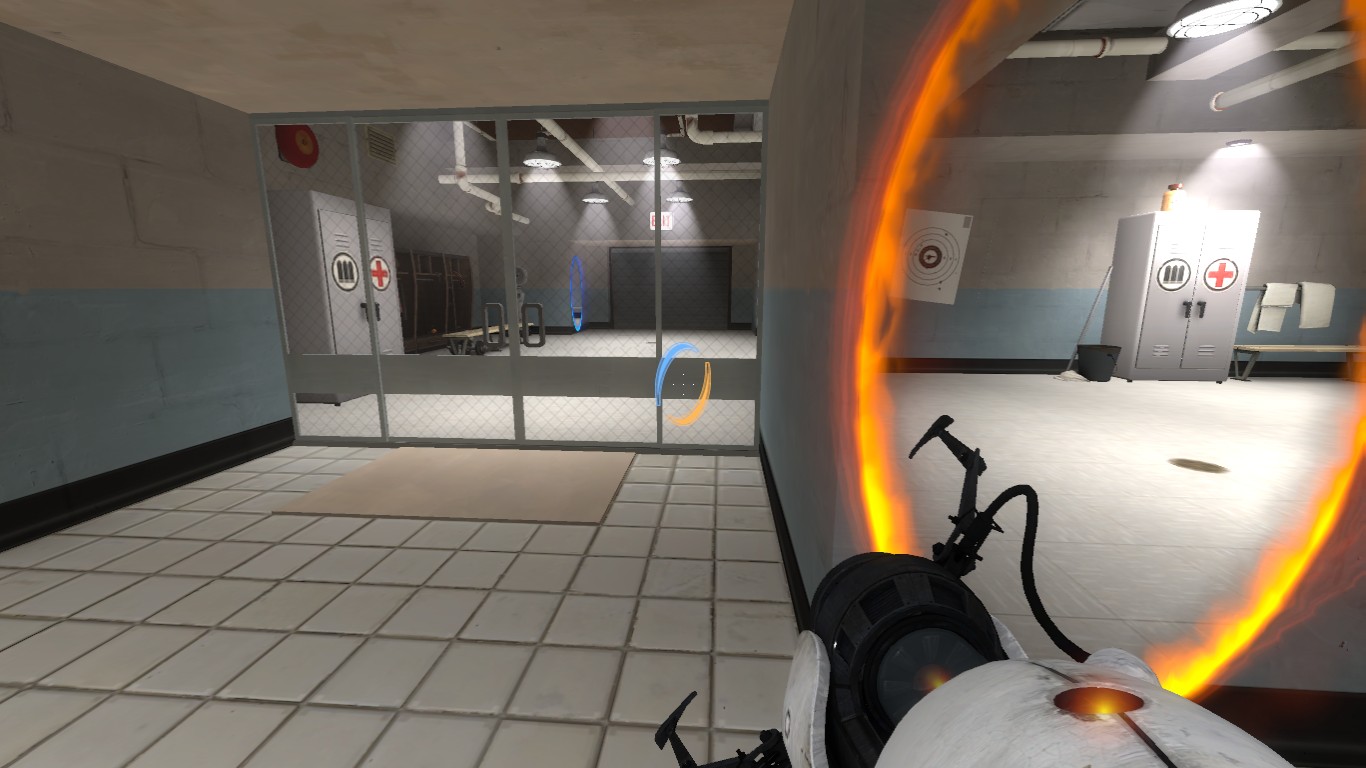 The main plot is 80% ready, maybe it will be a little supplemented, but its basis is already there. Also, several maps were implemented, which will show the plot.
- What is planned in the future?
Adding several more types of cubes.
Creation of your own portalgun model.
Import of models from other Valve games (in progress).
- What will be possible in fashion?
A device for long jumps, its prototype is already ready, but due to the inconvenience in control it will most likely not be in vogue.
Firearms (in the form of paired turrets as one of the robot's body upgrades), its prototype is also ready, but due to the presence of only turrets as opponents, this weapon may not be in the final.
Laser weapons, similar to the previous one.
Core-partner sometimes helps the player in the passage, its appearance and voice acting for several game moments are already ready, most likely it will be present in the mod.
- What is the work going on and when will the mod be ready?
At the moment, the test chambers are being planned and the introduction level is being created in parallel, as well as filling the already created levels.The mod is 40% ready, and at the moment it consists of chaotic pieces of levels and several completely finished levels in total ~ 1 hour of play. I may have to release the mod in episodes, making a two hour first episode to start.Anyone who wants to know more about mod, suggest ideas for mod, or just talk - write to me in PM, or to my VK: miwa987 or my email: miwa987.hl@gmail.com