Possible update
---
Depending on the download count of the game, the option to post your High Score online could easily be added. Allowing everyone to compete with others around the world for the best score.
---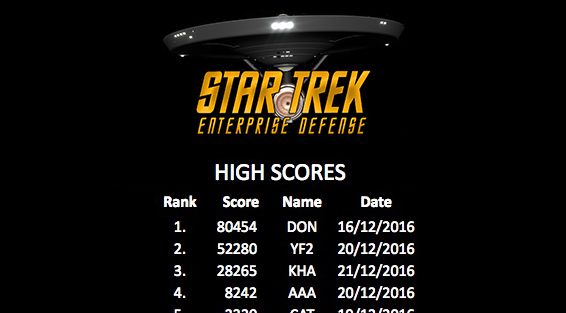 ---
The 3-Letter Name System would definitely be used.
*Picture is an example; scores, names, and dates are irrelevant.
---
-Viper