It's been a month or longer since our last update, but rest assured Project: Warcry is still in in full steam! The Protectorate have been getting a lot of attention lately, and we cant blame you. The Hyperion's have garnered the spotlight for most of development, so this month we are dedicating our update to some of the Protectorate's meanest warmachines!
We start with the Paladin, a forward assault mech that can soft counter any class but excels at antiarmor.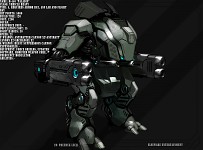 Second is the Fulcrum, a sniper mech designed to support from behind the protection of your main forces. It's powerful crusader cannons can rip through enemy army in just a few shots, but it's minimum range and long reload times make it extremely vulnerable to melee units or overwhelming numbers.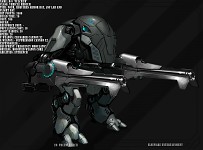 Finally we present the first game ready Protectorate aircraft; the Griffin! Think of the Griffin as the AH-64 of the future. Great arsenal, but weak at countering other aircraft and light armor make this unit a cheap way to maintain map control, but not one to stand on its own.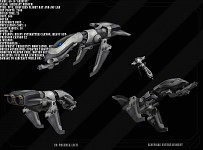 Finally we present to you a glimpse into the dark origins of the PoM. This sentient being will be encountered early on in the campaign and hints towards a mysterious secret long held by the Lord Martial.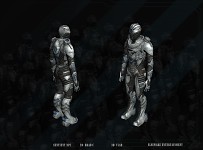 All right guys, we thank you for being patient with us and we have some sweet Hyperion updates for you next month. Till then, stay classy Moddb!