Polychoron is a first person arcade shoot'em up heavily inspired by Descent and Forsaken games from the 1990s. It is intentionally minimal in both art style and gameplay. You fly your ship through series of randomly generated mazes filled with increasingly tough hostile machinery. The objective is to destroy drones guarding the mazes, survive as long as possible and beat the global high scores.
The game is currently in open beta testing and the final release is expected later this year. Check out the game in action in this beta gameplay trailer:
Here are some in-game screenshots: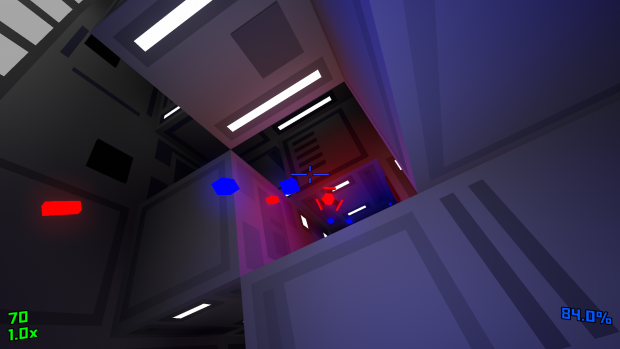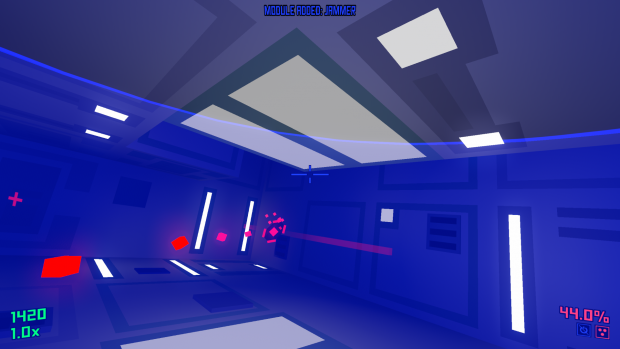 Polychoron has been designed to be played in bite-sized sessions and to tolerate interruptions. It allows both reckless run-and-gun type of gameplay as well as careful lurking behind corners. Mastering the controls might take some time but they allow true six-degrees-of-freedom movement in zero gravity.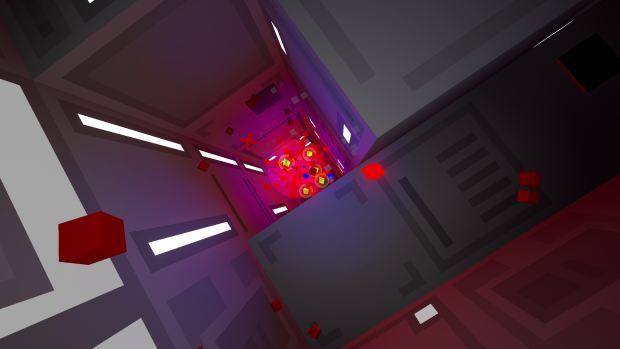 System requirements are very reasonable and the game runs well on mid-range PCs, even on laptops with integrated GPUs.
This is primarily a desktop PC game with Windows and Linux versions available on Itch.io:
A mobile version for Android devices is available on Google Play.
There is also a web version playable in your desktop browser hosted on GotM.io. Note: The native versions look and run better.
You can find more information and change logs from my website or follow me on Twitter, Instagram, Mastodon or Youtube, I will be posting major news here on IndieDB too.