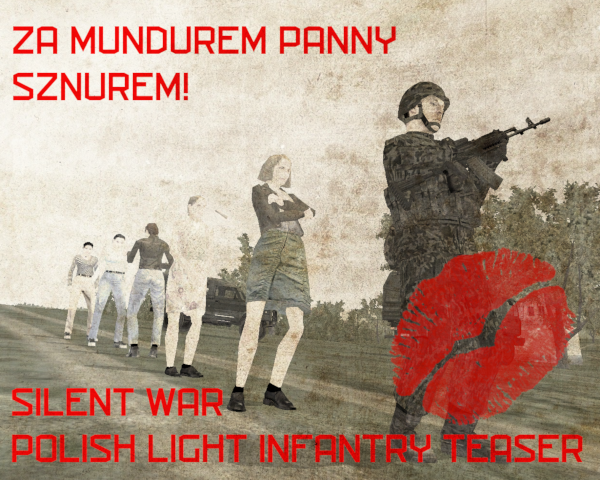 This small release is intended as a gift for all our supporters. We hope you will find the content worthy of the time you were waiting for it - it's the first official Silent War release since 2006!
The Light Infantry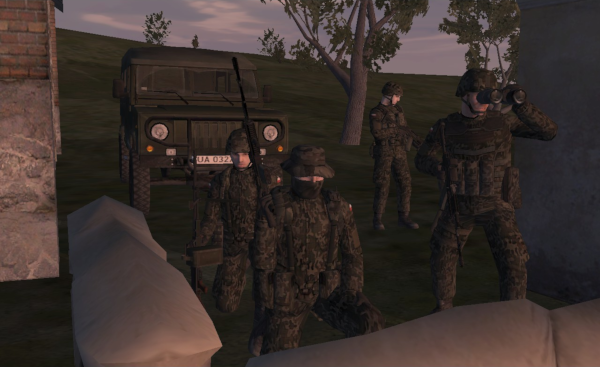 Polish Light Infantry at an observation point
Current release contains a sample of Polish Army Light Infantry - an often forgotten and underfunded arm of Polish army, yet one that is still going to experience the majority of fights in defense of Poland. Our brave soldiers are equipped with variants of Beryl rifle, PKM general-purpose machinegun, SVD and SWD-M sniper rifles, and the legendary RPG-7. Light infantry relies on it's small footprint and mobility, when compared to "heavy" mechanized infantry. Thus in this release you'll also find Honker 2N - a small 4x4 utility truck, and Star 944 - a medium cargo truck.
Thanks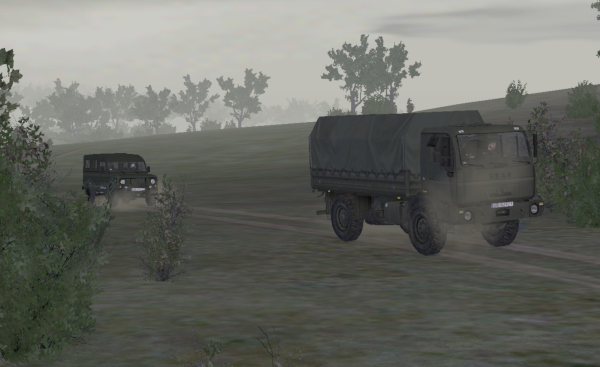 Polish Light Infantry convoy - Honker 4x4 and Star 944 truck
This release wouldn't be possible without the help of many kind people in OFP/Arma community. You can learn their names in attached Readme, however, we would like to use this chance to thank to the people who's work is not yet available in Silent War. These people are Kanstancin "Karolstah" Astrozhski and Serg "Sapper" Kosarev who gave us enormous help in developing Belarusian Army addons. Thank you everybody!
The future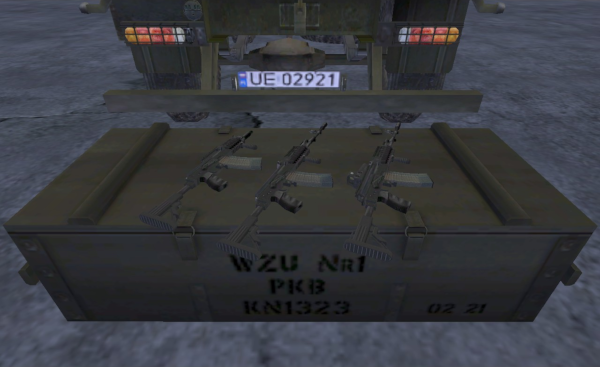 Weapons of Polish Light Infantry - Beryl rifles
Naturally, today's release is just part of bigger plan. While we don't want to give any dates or deadlines, we can assure you that we are already working on the next addons. Belarusian infantry has biggest priority, but we also want to polish some details regarding Polish light infantry, weapons and vehicles. Also we're working on "backend" such as scripts and new GUI graphics. The future is full of exciting surprises, but for now, take a look at our teaser release!
Have fun!
~Silent War team