We're luckily still not dead and have been working VERY hard lately!
The Clone Wars Revised: Information
The Clone Wars Revised is a modification of Star Wars Battlefront II (2005). The mod is based around the TV show Star Wars: The Clone Wars. TCWR has models, sounds, vehicles, effects, weapons, etc like the show such as the 501st Legion, DC-15A Blaster Rifle, or deadly Commando Droids with their Vibro Swords.
The development team: S1thK3nny, LitFam, Needo62, Javitolo98, _MissingTexture and NoctisSpector.
First of all, greet our newest Team-member NoctisSpector! He has been much involved into this , and he and Needo62 (also me who rigs the stuff in the end) have been bringing new stuff ingame that this article will show.
Polis Massa is a bit built up like Ringo Vinda. You basically have almost the same units and the Republic starts from one command post. You have to fight your way through the whole map to capture all cp's.
Doom's Unit Clone Trooper(Texture made by Needo62) :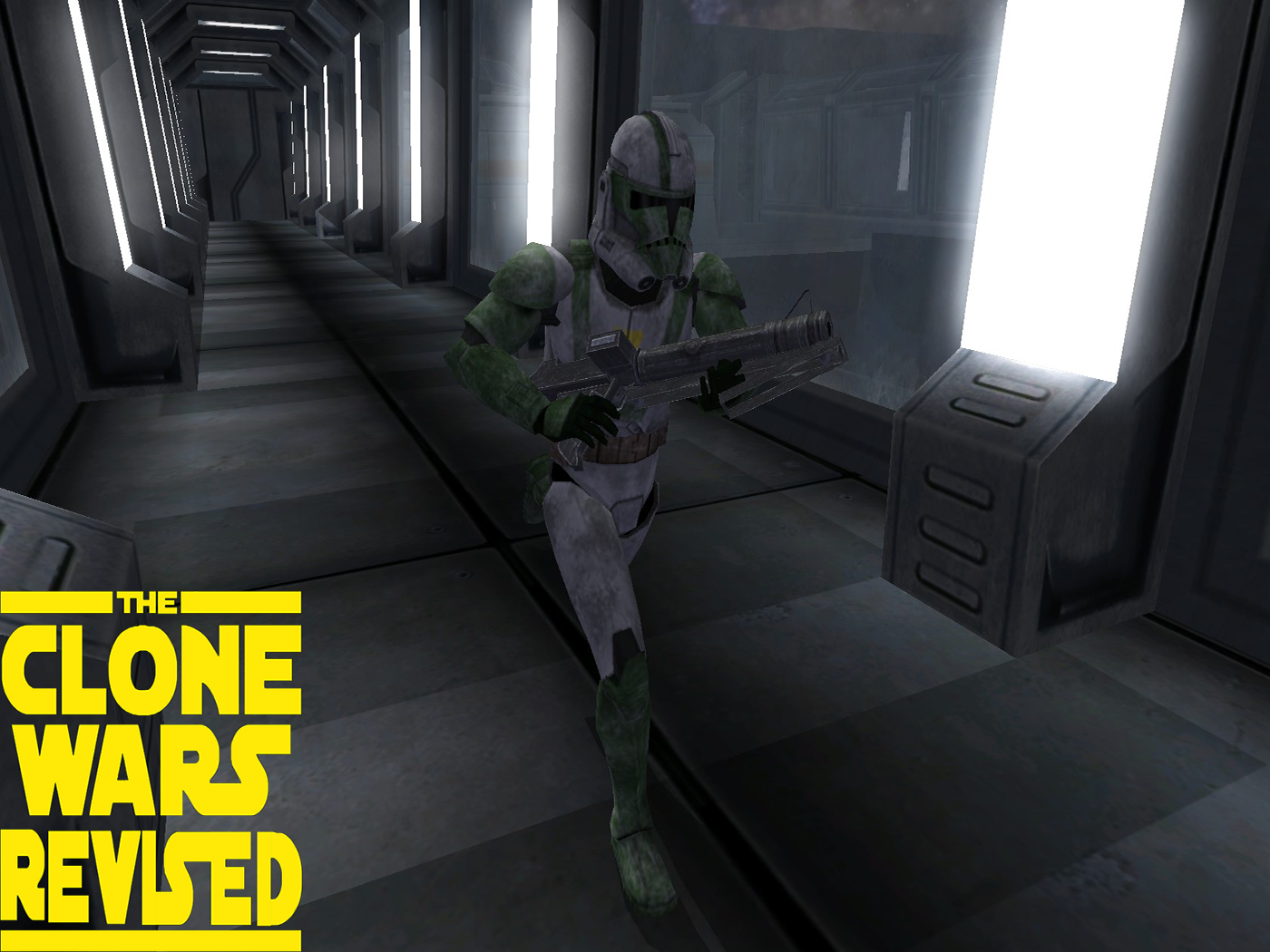 Doom's Unit Heavy Trooper(Texture made by Needo62) :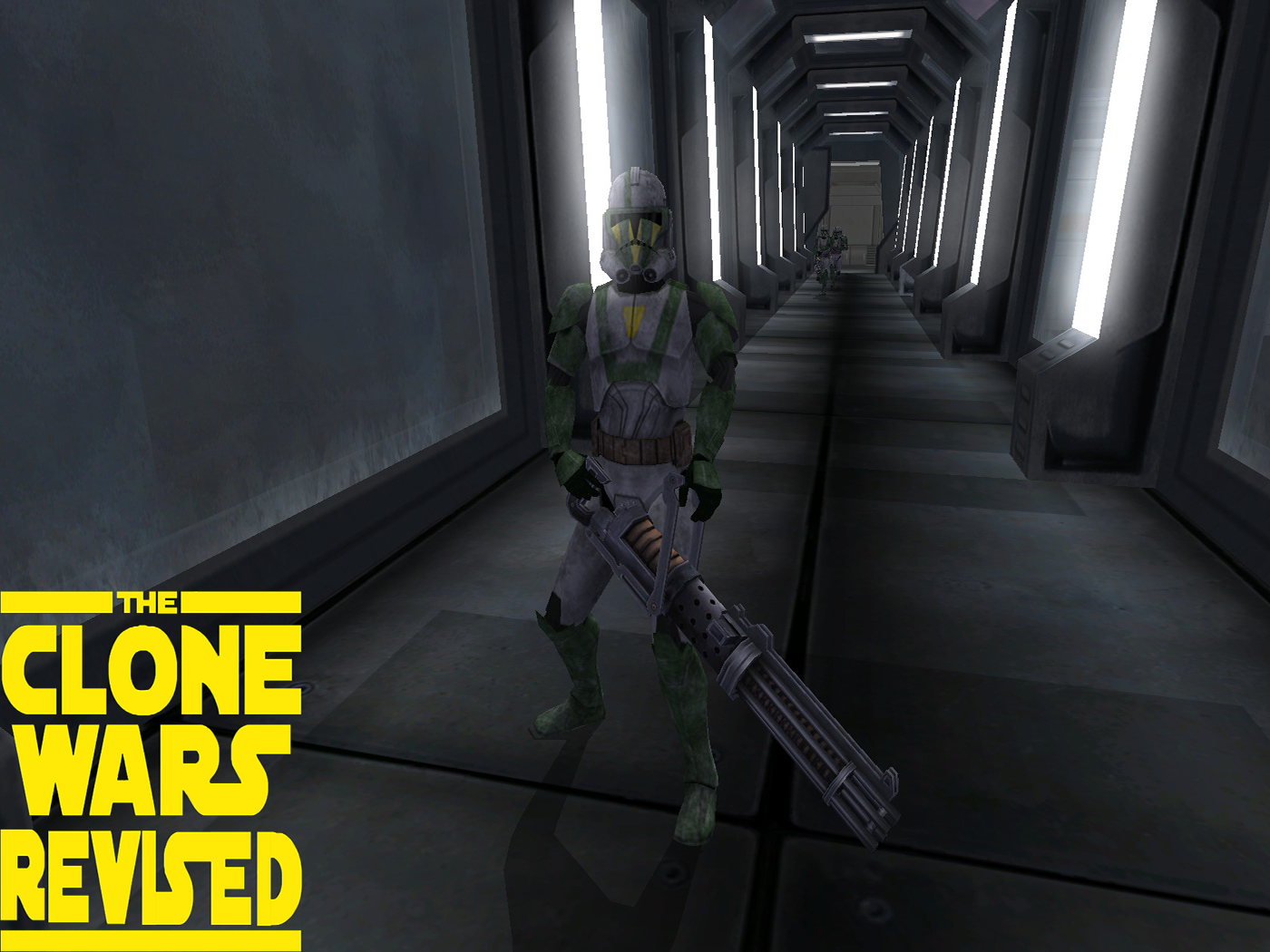 Doom's Unit Riot Trooper(Texture made by Needo62) :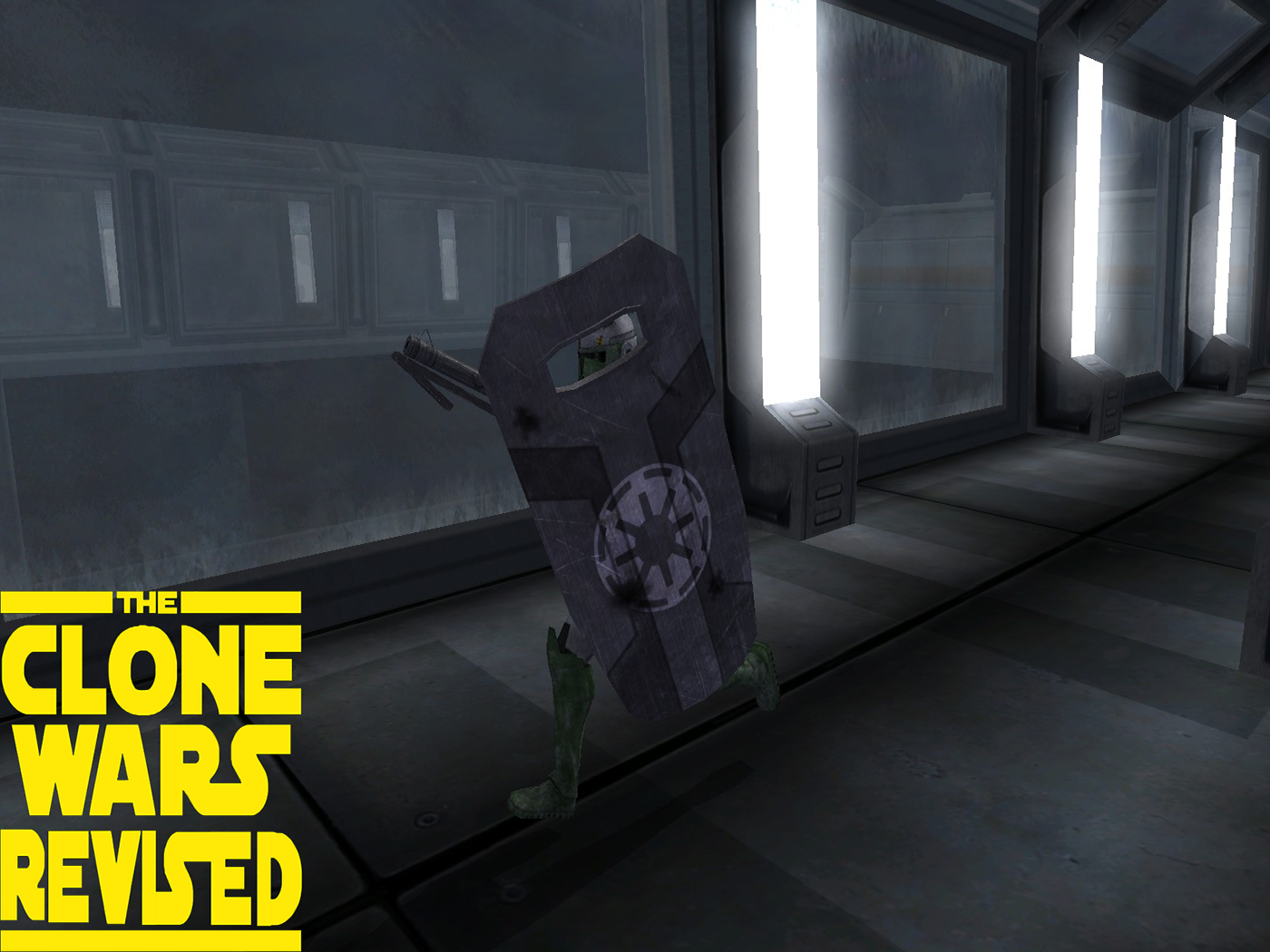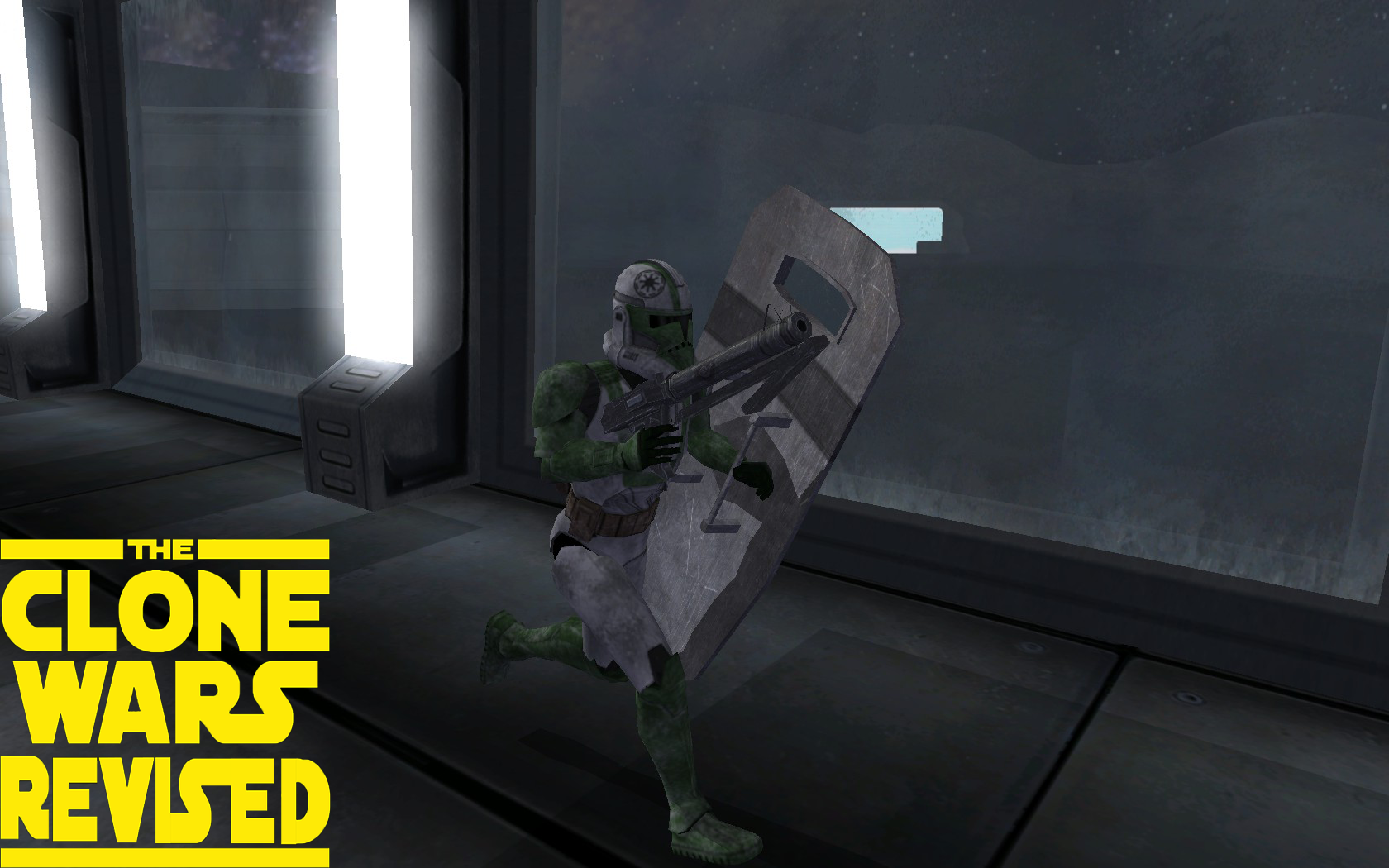 NoctisSpector, our newest team member, has made a custom shield model that is perfect. Needo made a nice texture for it and I applied it to the model / rigged it.
The last doom unit , Commander Doom(Texture made by Needo62) :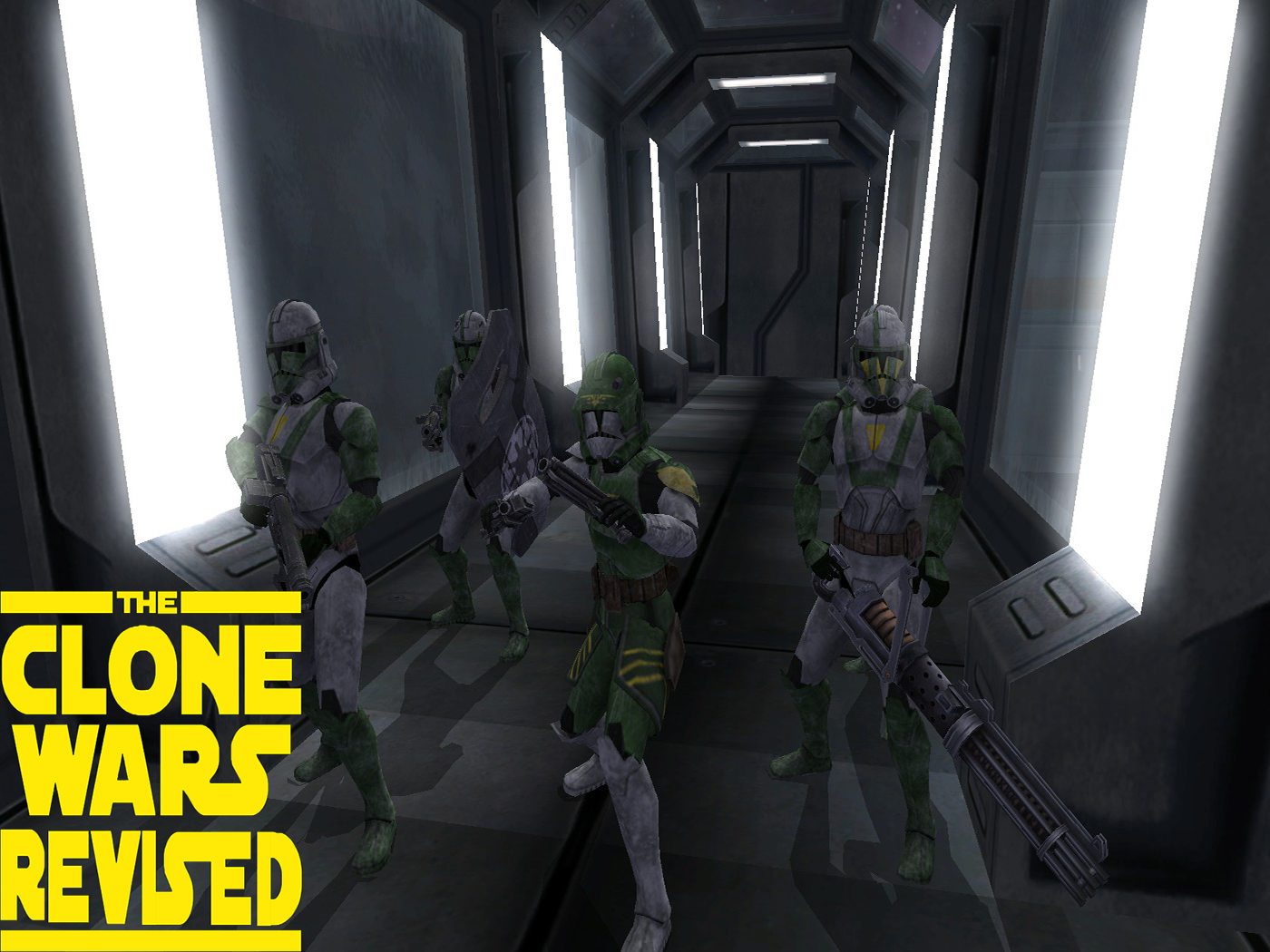 Now, we come to the 501st. They only got 3 units , which are a normal 501st trooper, a 501st Riot Trooper and Captain Rex:
We also added 3 heroes , which are Anakin Skywalker (Cwa), Tiplar and Tiplee (both made by Scerendo) which are ported by me:
This was all for the Republic. We put a lot of work into it!
For the CIS, it's a normal unit layout but we got a new unit for it. Noctis made an rocket-arm for an B2-HA droid. We also wanted to add a SBD rocket droid , but we currently have problems with its uv map so he'll be added later.
Join The Clone Wars Revised Discord! Now that a release has been established some events are going to be planned in the TCWR Discord soon. Make sure to join for future updates on the mod and more!