Hey all,
I've been very anxious to show how the game is progressing fast and the nice features I planed. The new NPCs are almost ready to put in the game, they behave very basically yet and I expect to finish more actions soon (random actions while in streets, reactions to cars, driving, player interactions, etc).
Also the lights are much better now and I am testing some Glow effects with global ilumination (and HDR), working shadows, etc. This is costing some big performance so, at this time, it will be better if you have some good PC specs for testing the game. Performance is something I will keep trying to improve.
Take a look :)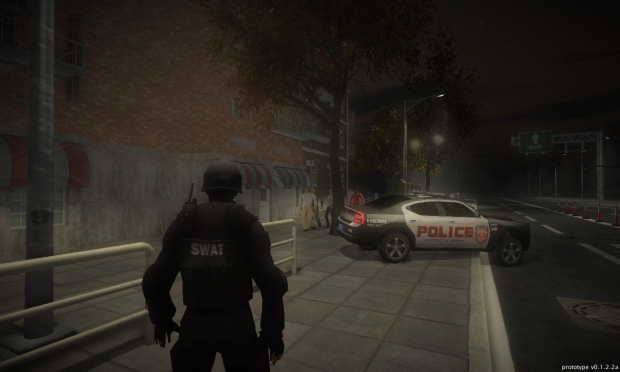 Better sized here:
Indiedb.com
Soon I will post here some features about the game and the big points I think it can make a really fun game to play. The alpha release have no dates yet, I want to finish the NPCs system first and put more buildings. But expect something by the end of the month, probably.
There will be a new gameplay video before this release, I will upload here too.
More info coming soon, stay tuned.
Cheers