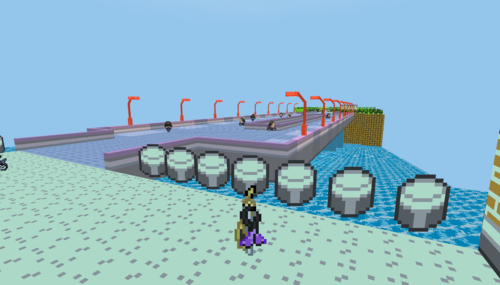 Yeah so, it's finally here: 1545 files edited, over 10.000 line changes since 0.49: We have been busy.
The entire Servers backend has been redone, and it's buggier than ever. But we don't want you to wait even longer for the 0.50 version of Pokémon3D, so now we are going to release it. Here is the entire changelog:
Game Changes:
Completely new server infrastructure
Removed old Move System and replaced it with the new one. This allowed for custom GameMode moves.
Added a few more moves
Lots of internal rewrites and code cleanup
Story Changes:
Ancient Ruins and Millenial Star Tower (Original areas)
Completed Route 14
Added Routes 15-19
Fuchsia City + Gym and badge
Miscellaneous:
Significant number gen 3+ Pokémon
Fixed some bugs
Added some bugs
The update will be distributed through the game's launcher shortly - also don't forget: you need to update any server software you are using to the new one. It will be downloadable on the Downloads page.
Report any bugs you find in the new version here: Bugs Forum.
Thanks and have a great day,
- nilllzz
//The Pokémon3D Team