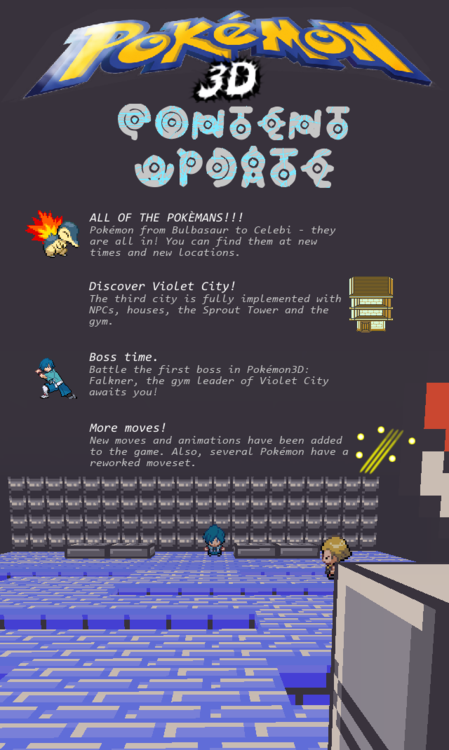 Pokémon3D version 0.19 is out now! Take on the new challenges.
Changelog:
New features:
First gym battle
251 Pokemons
Complete Violet City (NPCs, houses)
Status icon above co-op player's head
New Moves
Reworked pokemon moveset
Bugfixes:
fixed: Co-op player entity
fixed: some typos
fixed: repeating network dialogue
fixed: a bunch of music/sound related bugs
More bugfixes...