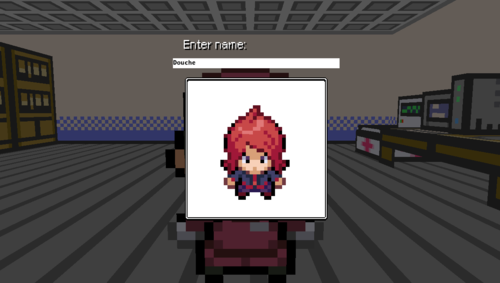 Pokémon3D version 0.18 is finally released!
In order to play this update properly I recommend to start a new save file and copy the content of "Player.dat" and "Box.dat" from the old to the new save file after receiving the first Pokémon.
The first story driven update is here and it contains the following new features and changes:
trainer battle enhancements
Joey vs. Joey event on Route 30
Rival battle + name rival
Story for: New Bark Town, Route 29, Cherrygrove City, Route 30, Route 31
New Attack notification
Enhanced trading screen for market
The environment isn't that dark anymore when it's raining at night
new Pokémon: Bellsprout, Hoothoot
new moves: Growth, Vine Whip, Bubble
new trainers in: Route 30, Route 31, Sprout Tower
new battle environment: Sprout Tower
Bugfixes:
fixed not getting Pokédex
fixed Hoppip's evolution
fixed fullscreen games to crash while battle initialization
fixed stat modifier bug
fixed houses/links in: Violet City, Route 32, Azalea Town
fixed missing stairs in Union cave
fixed NPCs not facing the correct direction in conversations sometimes
fixed crash bug in the inventory in battles
You can get the update through the launcher.
If you want to give a feedback about this update or report bugs, visit the official Pokemon3D forum.
- nilllzz