|Pokedex Design|
Pokedex is obviously one of the most important tool in pokemon world. So i had to spent time on it to make it look cool and useful.
As game's perspective "Pokedex - Model: Cortex 12" is designed by the leading company "Sciontek". Its compact and sleek design will compel you to use it all the time. Equipped with GPS, Camera and Cloud Support. Which will allows not just trainers but researchers to gain more detailed information about newly discovered pokemons and their exact location and habitat.. by uploading data instantly to server which will also allow other trainers to keep their pokedex updated all the time..!!
|Main features|
Pokedex - Obviously
Region Map and Objective Info - You can tag objectives/location on map which you want to complete first!
Camera - Capture wildlife pokemon and share it with friends
Calling - Use it as cell phone, to talk to prof. at lab or with other trainers. Or just wait for the other trainers to call you for a rematch
All the other info is put into image.. for high res image visit Veerchidar.deviantart.com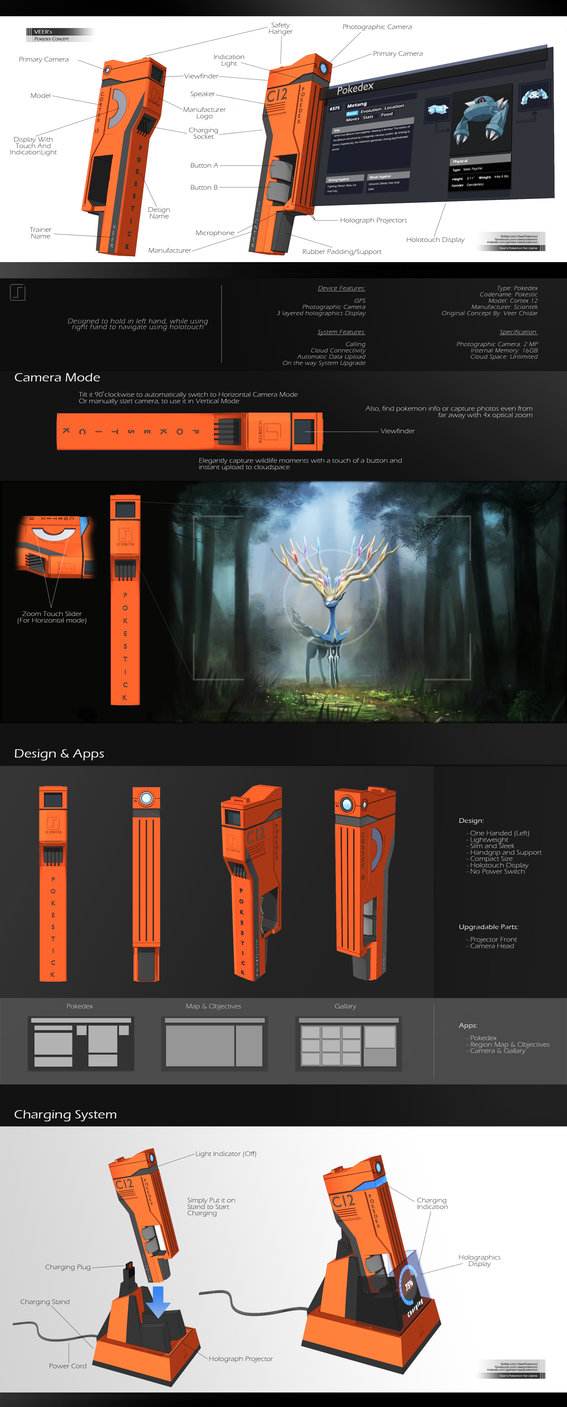 I might change the Charging Stand and UI a bit, but i'm done with this design now! It was fun making something new! well...
Next you'll see it in action.. soon when i'll done implementing it in the game.. hope you like it!
And, as always thanks for supporting and following! :)