DayZ and its subsequent standalone release saw an explosion of interest in the burgeoning multiplayer open-world survival genre. Though many other commercial games have since tried to capitalise on that interest, such as H1Z1 or Funcom's recent Conan Exiles, it's not until now that we've seen a repeat of the success that DayZ found given its humble origins as an ARMA III mod.
The eponymous Brendan "PlayerUnknown" Greene, in partnership with development studio Bluehole, is behind the new commercial game, which finds identical origins as an ARMA mod originally called PLAYERUNKNOWN's Battle Royale. That mod used the wide open terrain of the ARMA series to task 64 players with scavenging for resources and eliminating one another until there's only one left standing.

In contrast to other ARMA mods like DayZ and Wasteland, the addition of this overarching goal gives a different flavour to open-world survival, addressing what others may have found directionless or vague. And even if last man standing isn't your thing, the game's own origins as a mod lends an affinity toward community involvement and modding, with the team planning to allow players to create mods and custom game modes:
"One of the ways we'll use Early Access is to test Custom Games by giving certain players the ability to create their own versions of Battle Royale. This includes the option of setting the number of teammates, the type of weather, looting limitations and various other game options ... The full version will incorporate modding tools that will allow players to customize and play the game the way they want."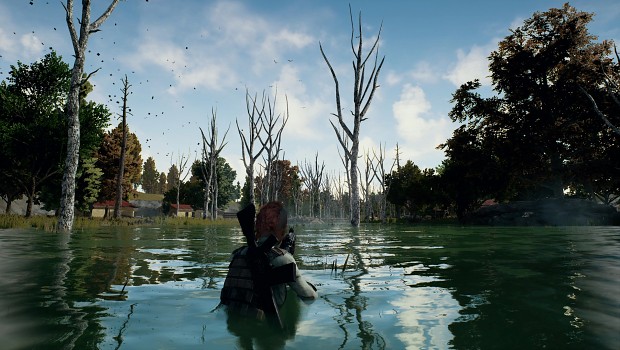 Battlegrounds will launch on Steam Early Access for US$29.99. Bluehole was holding pre-orders for early access to a closed beta, but those have now sold out, so those interested will need to wait until the Early Access launch on March 23.