The player in Asteroid Miner will be able to choose between three different ships to control. Each ship will have a different defensive capability. All of the defenses will use up energy, which can be replenished by picking up energy cells.
You'll notice that there isn't a whole lot of detail in the models. Some of that will be added with normal maps, but the ships will be fairly small on screen so most of the higher level details will get lost anyhow.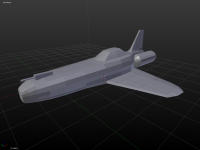 This first ship will have the ability to teleport anywhere on the screen to avoid oncoming asteroids. The player will be able to choose the location, but will have to act fast to avoid being hit.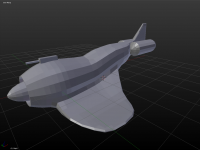 The second ship will have the ability to send out a pulse wave that will push away the asteroids that are close to it.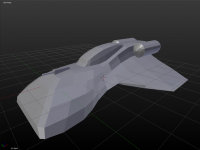 The final ship will have an energy shield that will deflect any asteroids that get too close.