We're back from our last public event where we showed off Mutiny, and now you can get the demo here!
You can find the demo in our Downloads Section here at IndieDB, for Windows, Mac, and Linux.
Windows (LATEST)


Mac (LATEST)


Linux (LATEST)


For those of you that haven't seen Mutiny in motion yet, here's the trailer!
Mutiny is a chaotic local co-op pirate brawler and if you think the game looks cool then please follow us/share the page/tell your friends! Mutiny is most fun when playing with others, but there will be AI support for a single player mode too!
There's a pile of cool features in this First Playable demo
Life on the Ocean Wave! - It's never dull! Stay afloat, grab gold, kill enemies, repair damage, use cannons, dodge sharks, and betray friends as you run, jump, swing, ride, dodge, swim, shoot, swash and buckle your way across the 77 seas!
Simultaneous Co-op + VS play - Mutiny! is cooperative and competitive at the same time, as you have to work together to stay afloat, but fight off friends to secure your fortunes.
Stunning Visuals! - A cute but powerful art style that's adorably bouncy, Mutiny has a vibrant painted look to it you'll find nowhere else!
Become Captain! - Grabbing the Captain's hat makes you bigger, stronger, and generally more awesome than everyone else. Whether you're Captain or not you'll be watching the Mutiny Meter to see how close you are to everything kicking off.
Versatile Combat - Solid, snappy combat is driven by whatever weapon is in your hand, and with a range of melee and projectile weapons in the game, you'll be spoiled for choice!
Dynamic Play Area! - Enemy ships change the shape of the level, and a physics driven ocean will continue to move them as you sail into combat.
And we're planning to add some awesome technology to enhance the game even more!
Mobile Sync! - Download the Mutiny Mobile app and you can connect your phone over wifi and use it as a controller! You'll always have a controller in your pocket, and you can effortlessly jump into a game anywhere you find one!
16 Player Couch Multiplayer! - You can get up to 8 players using controllers, and another 8 using devices for HUGE teams that make the most of your TV!
Pocket Pirates! - Take a piece of the game with you on devices! With the app you can play with your crew while on the move, and save any progress you make at a friends house!
Dual Screen Play! - Use the screen on your phone to see additional information about the game, and use it to help or hinder your teammates!
Pigs! - Because WE CAN!!!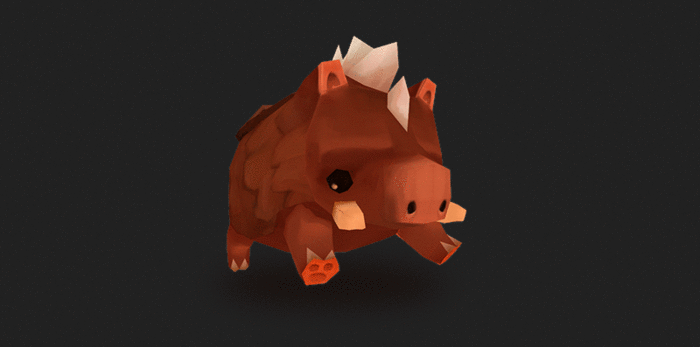 What's in this Demo?
This demo has a single sandbox round which supports 1-8 players with wired 360 control pads.
You can play it through and try out different methods to get more gold than your friends, and since the AI is varied it should play a little differently each time. We've also included a sneak peak at one of the minigames we have planned: PigguJoust!
The main goal of the game is to become Captain so you can use your awesome new powers to get the most gold and win the game, but there's a whole pile of challenges in your way, including your so called comrades! Other players will Mutiny against you and try to steal your Captain's Hat to become Captain themselves, so WATCH YOUR BACK!
If you think this sounds like your kind of thing then let us know what you think in the comments here, or on social media.
Thanks!
~ Hidden Armada