A new mod for Doom 3: BFG Edition, a HD re-release of Doom 3 for the PC, lets you play the game in VR with the HTC Vive – along with actual motion controller support. The mod also adds room-scale tracking, and runs at a smooth 90FPS in stereo. To make aiming playable, all weapons now have a laser sight. And since this is the BFG edition, you now carry your flashlight in your left hand, rather than having to switch between it and your weapon.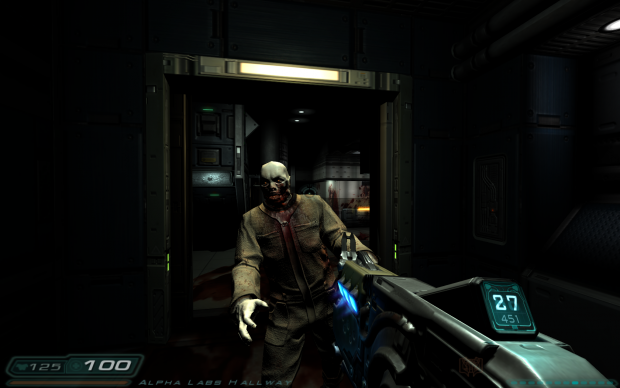 Youtuber SweViver, who recorded the above playthough, details the steps you need to take to get this VR mod working:
If you dont have Doom 3 BFG yet, get it on Steam.
Download the latest version of RBDOOM-3-BFG mod available (currently 1.1.0) from the Github-link above. The mod is a .zip file containing a few files inside.
Extract ALL the files from the .zip into the Doom 3 BFG game folder (where you installed the game, for me its C:\Program Files (x86)\Steam\steamapps\common\DOOM 3 BFG Edition\)
Start up Steam VR and power up the Vive controllers, and wait until all are green and ready in SteamVR.
Double click on the RBDoom3BFG.exe file and put on your Vive headset.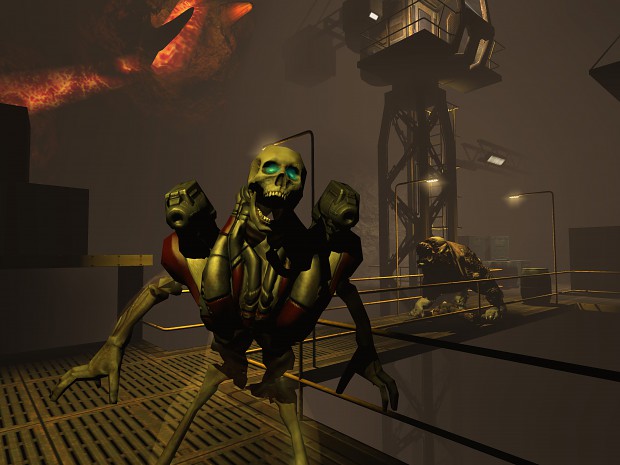 A reddit thread from user AerowynX also details some additional points that you might need to know to get thinks ship-shape:
Getting nausea from cut-scenes? hit the right menu button to skip them or close your eyes and just listen to the audio if you want to hear the story
When the game says hit Y to interact with things use the right controller trigger for this
If performance is really bad make sure Vsync is OFF ingame AND in your graphics cards control panel. Next turn soft shadows OFF in the ingame graphics options. Lastly launch the game directly from the RBDoom3BFG.exe file not from within steam
If you height is jacked up try this console command vr_playerHeightCM 165 (mess with the value to adjust to you liking) to get the console just hit ~ on your keyboard
Also the game has built in MSAA for anti-aliasing so SS really isn't needed.
Finally, if you're ready to jump into Doom 3 in VR, why not check it out with the Perfected Texture Pack, too?