Hi! This mod just got approved today so I thought I'd share my plans.

As of now, this mod is being developed solely by me. I created this mod out of personal interest; I wanted to see how well I could do.

I've already planned most of this mod, and I've started mapping the first few chambers. For now, I've decided not to use Portal 2 testing elements, because I believe all P2 testing elements were created after Chell's escape/during Portal 2.

"This next test involves discouragement redirection cubes. I'd just finished building them before you had your, well, episode. So now we'll both get to see how they work."

The screenshots I've uploaded show maps in an early state. They aren't detailed yet, or heavily modified from their original design (and they may or may not change from that), so please wait while I work on them! I'll try to show progress as often as possible.

Other than the chambers, I've begun to add other essential things to the mod:

I've readded signage to the test signs (these signs are using vgui_screens, not the models Valve created):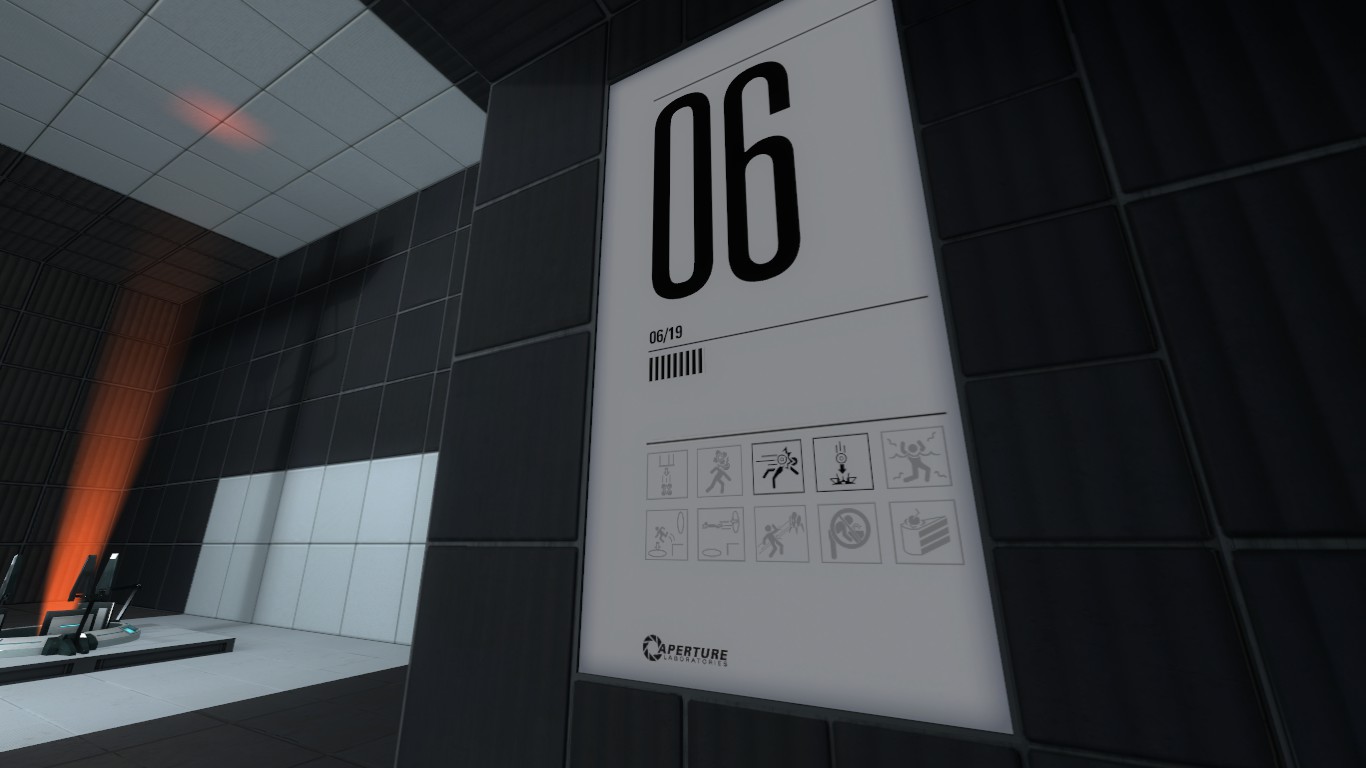 Scenes and camera speeches are implemented:
I've worked a bit with particle systems to recreate the "charging" of the portal gun as well.
I have not started any texture work on older models yet, and new music won't happen unless someone would like to help with that.

I am very open to ideas/criticism for map design (or anything else!), so feel free to comment with your thoughts!