Welcome one and all to the next exciting release from the AFF: Planetstorm team. This build has been designated our BETA version, and focuses mainly on getting all the core features slick and playable, and we believe we've done that. This release is also our first to fully support online play, and we've had a dedicated server donated by CozmicShredder which we fully expect to see you all playing on in the coming weeks. For the short of patience, here's an at-a-glance feature list for the Planetstorm BETA release
IN GENERAL
Hugely improved UI
Hugely improved AI
Vastly more optimised content
Rebalanced and reworked weapons, ships and vehicles
Is actually a game now
Dedicated server will be running this build until august - COZWORLD.com AFF:Planetstorm (Or join by IP - 208.86.251.34 port 7777)
IN SPACE
Command and pilot Capital ships from the bridge
Operate ship weapon systems from the turret seats
All ships have new and complete interiors
Total immersion inside spacecraft - consoles short and spark, emergency lighting cuts in when the craft is damaged, sound of battle can be heard through the hull
Watch the battle from inside through the windows
Run down to the hangar and launch fighters , bombers or assault craft
Re-dock with your mothership to repair and re-arm
Use dropships to board enemy vessels and wreck their systems or kill their crew in unrestricted FPS stylee
Automatic fire control systems mean that you're never short of gunners
Repair ship systems on-the-fly with repair tools
Use Gravitic Induction technology to shift between newtonian and atmospheric-style flight
PLANETSIDE
Take on the enemy with a large arsenal of beautifully re-modelled and re-textured infantry weapons
Revive fallen comrades (or leave them to bleed)
Ride into battle on a dropship
Set booby traps with explosives and autoturrets
Squad AI means you gots backup
Bots revive people, dispense medipacks and ammo, plant turrets, do most of the things you can do
Comprehensive documentation can be found in the included READMEFIRST text file, and online on our forums.
-Strangelet-
Planetstorm Project Leader, Art Director
Angels Fall First Universe
---
SCREENSHOT GALLERY
(click on the thumbnails to enlarge)
Aquila 9 Station, Meudeverre Ice Fields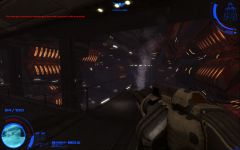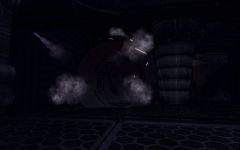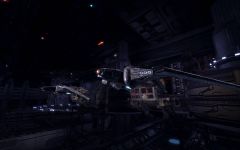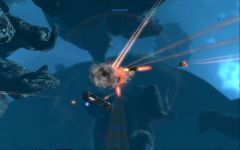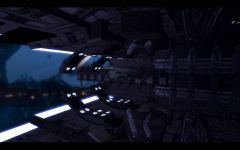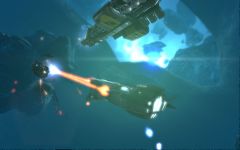 More shots of Meudeverre in action in this gallery.
The Guns of Planetstorm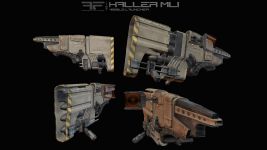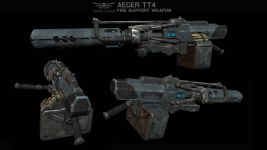 You can view the whole arsenal in this gallery.
And a Planetstorm Wallpaper made by our very own faxmaster, for you kiddies. :)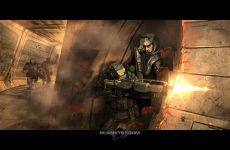 ---