You again? If you're back for more info you're in luck. I suppose everybody knows who is SiLeNt-JoKeR, hu? No? Hum, ok. He is the leader of Mario Kart Source. Or it was. Because he doesn't have enough time for MKS now, the team just choosed a new leader: KillerMapper. 4 years after joining the dev-team as a mapper, he's now the supreme commander, hope that will move things.
Also, the team have just got their hands on the latest version of the SDK build. What does that mean exactly...? Well, I don't know. They won't tell me anything, and they've locked their stuff up so tight so I can't get in. What do I look like, a thief? The main coder, OneEyed, is finally back, and started to work again on the game.
I'll tell you what I do know, though. You may remember last time that I mentioned that the team recently recruited Micah to the team. I've now been told he's been put to work making all manner of creations for decorating the Block Fort map. Yes, it has decorations. Why wouldn't it? I got some pictures, profit!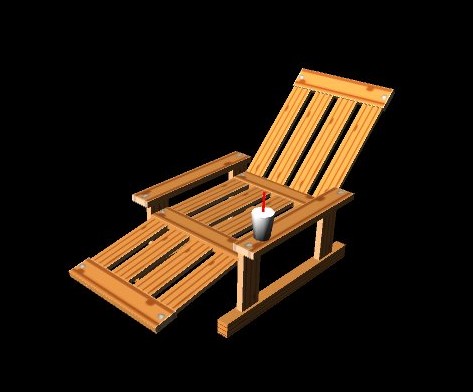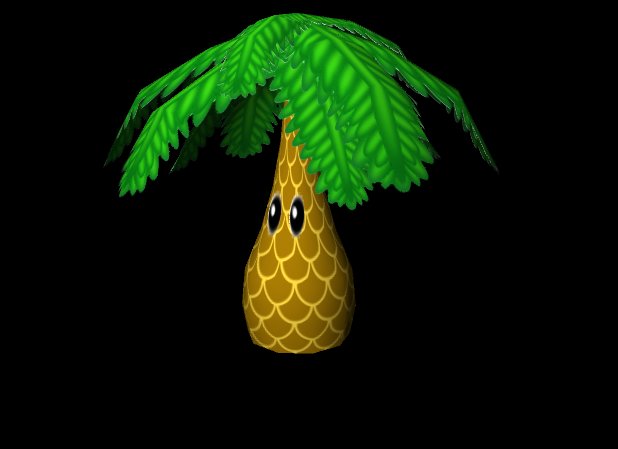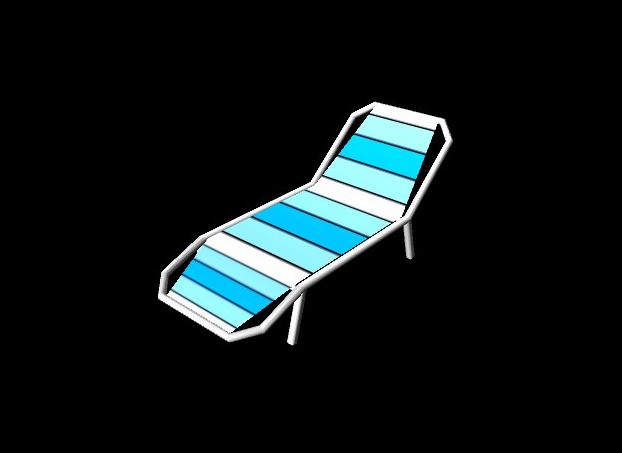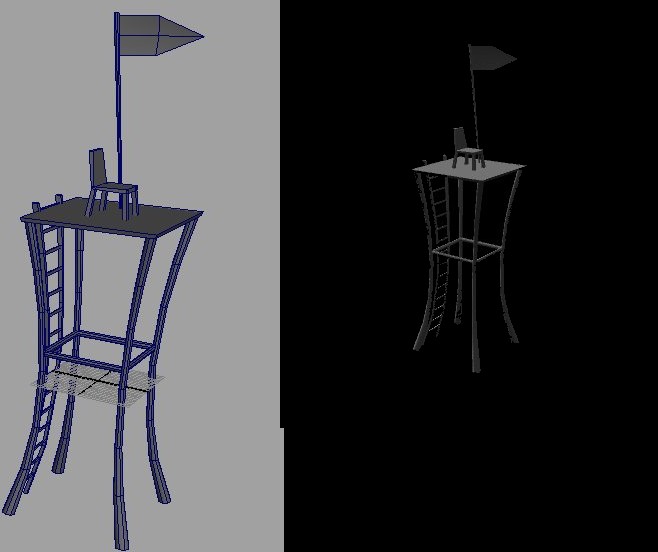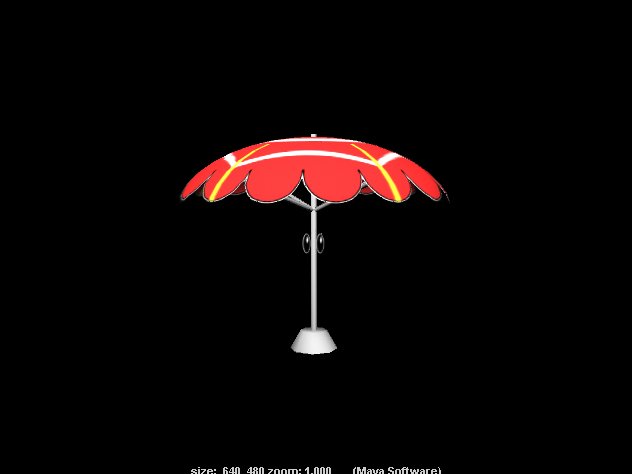 Last words on the team situation: Tyler Fluharty, a modeller from SmashBall, offered his help to the MKS Team! He will help them after finishing his SmashBall's work. Another sound artist joined too: Raudiomi. He will create some nice musics for the Mod. And in general, the team is now reorganizing everything, to be more efficient in their work.
But they didn't want to talk about Block Fort, the team had another map in mind. It's named after the weak little runt who races there regularly. He's got a little blue coat and large spotted mushroom as part of his head. That's right, I'm talking about Toad. He's one of Mario's little friends, always popping up, giving him assistance and advice when he needs it. But never really helping with the fighting. Haha... he's so small that he gets beaten up by almost everyone if he doesn't run away. He sets off fast though, you'd struggle to catch him.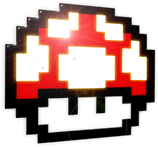 Well, there is one way I know how you can. It's a powerful item that makes your engines run as hard as they can. A simple mushroom. Even fully stopped your kart will rocket instantly to top speed. Before long you'll be so fast that your engines give off bursts of flame. The perfect tool to gain the lead on your rivals. It can even be used in some situations to find secret shortcuts. Of course, you have to be careful when to use them, especially when you're dodging in and out of traffic. Don't abuse of drugs.
Oh that's right, there's traffic on the map I want to talk about. It's a stretch of road just outside the city named Toad's Turnpike. Once you're on, it's a lengthy motorway brimming with buses, tankers and trucks bound for the towns of the mushroom kingdom. They don't care about anyone racing there and won't swerve for anyone. You don't want to collide with vehicles that big, no matter how heavy you are. They would smash you to a pulp. You're not going to win a race if you're just pulp, will you?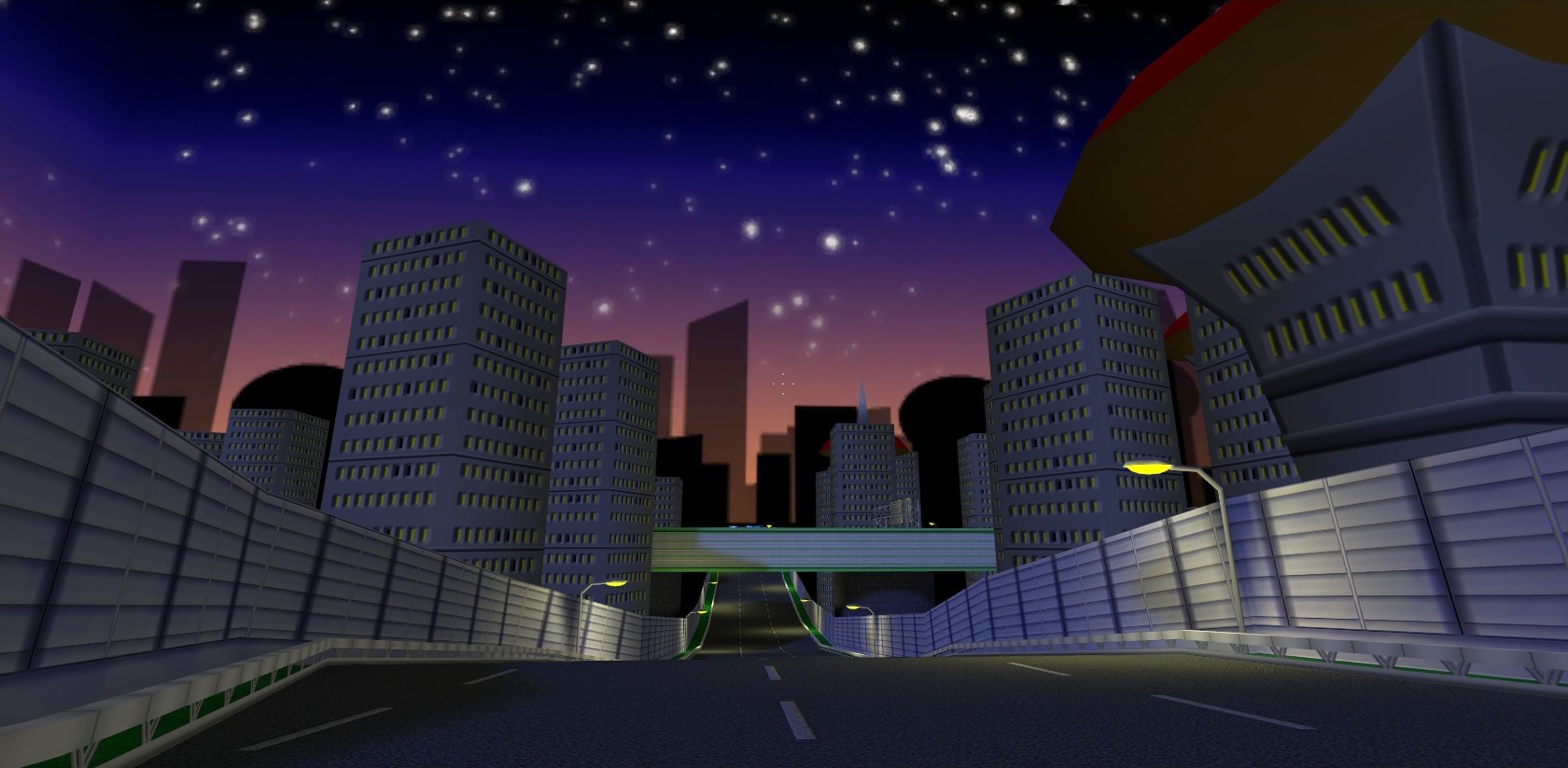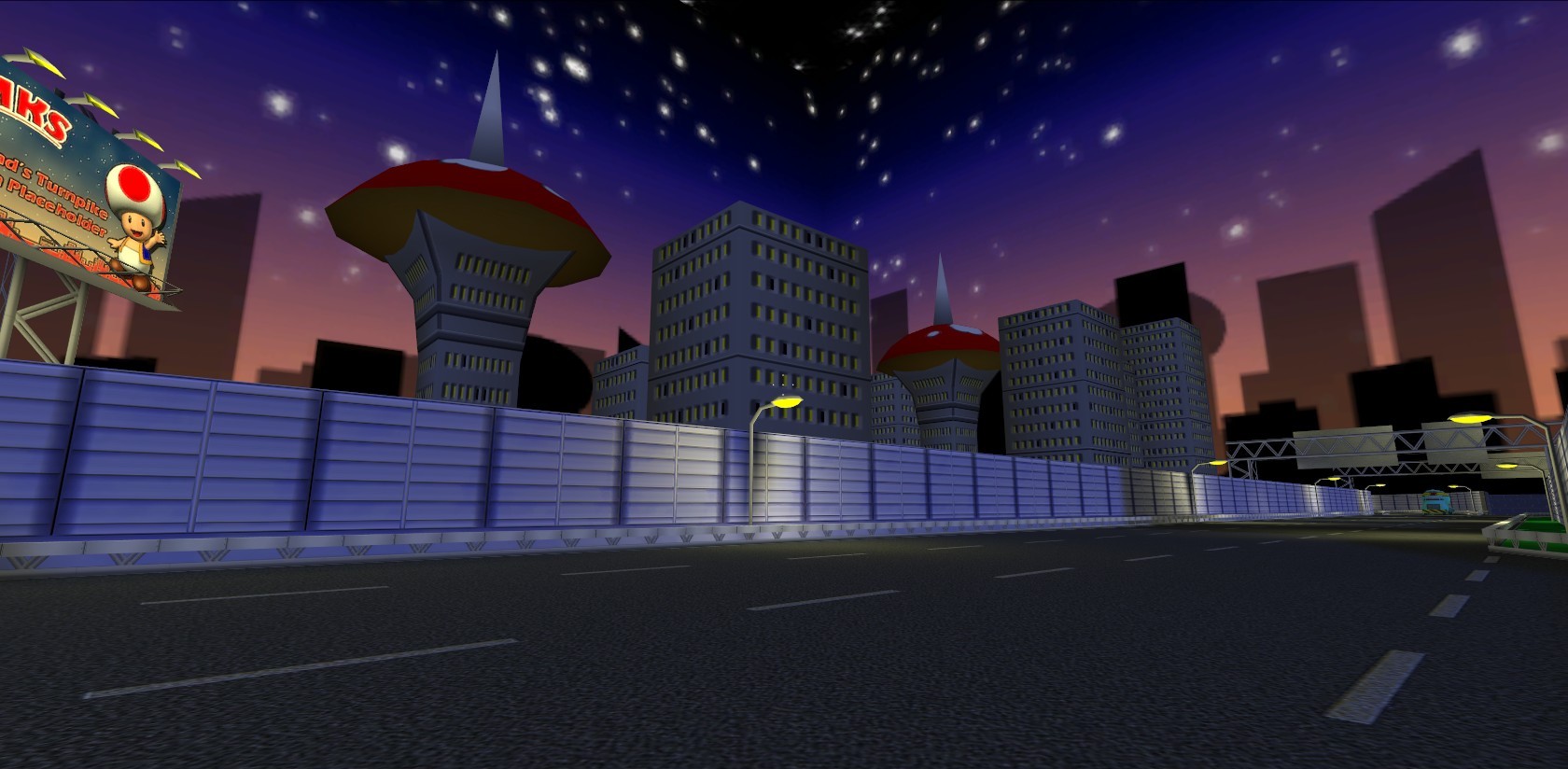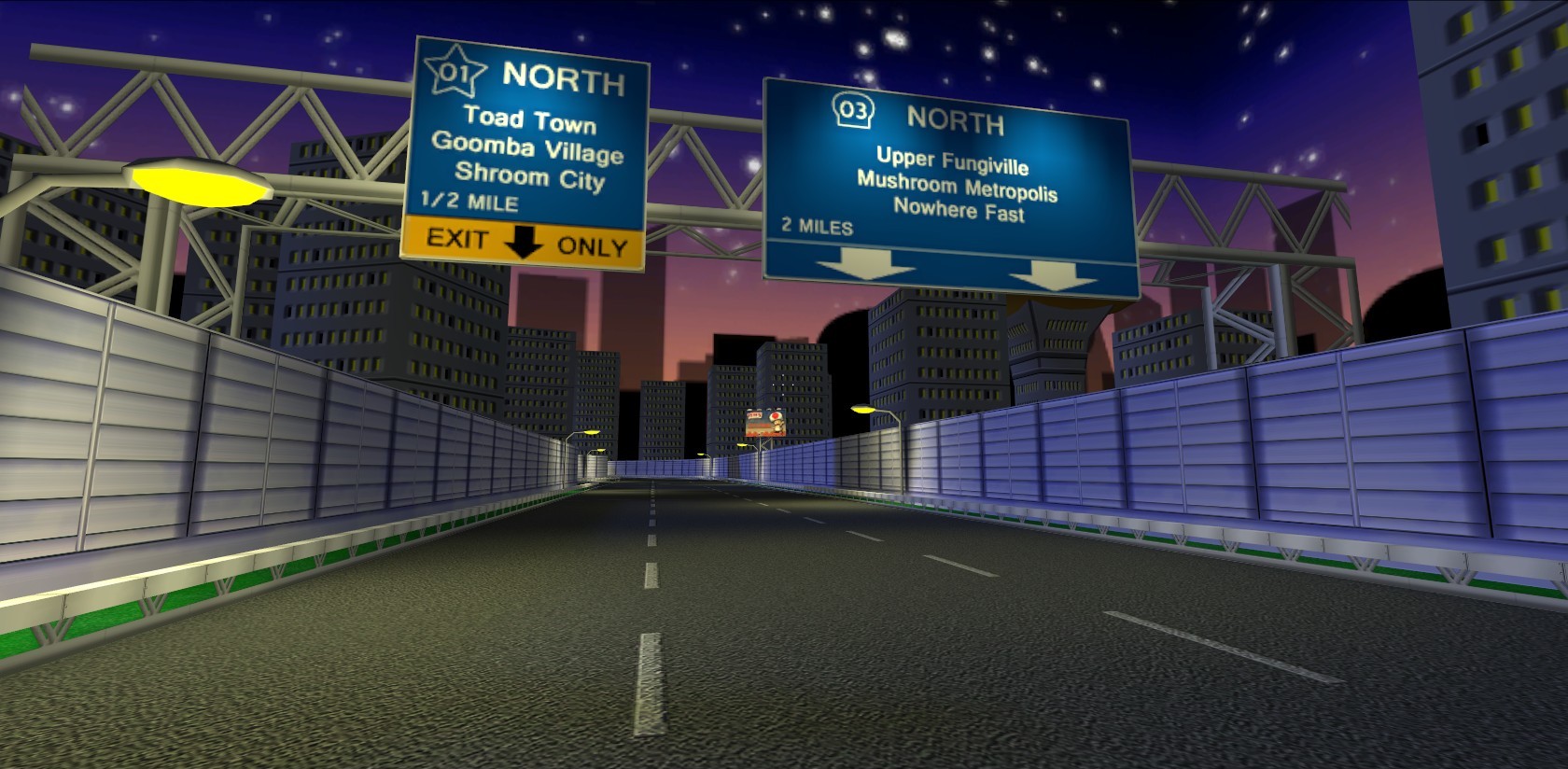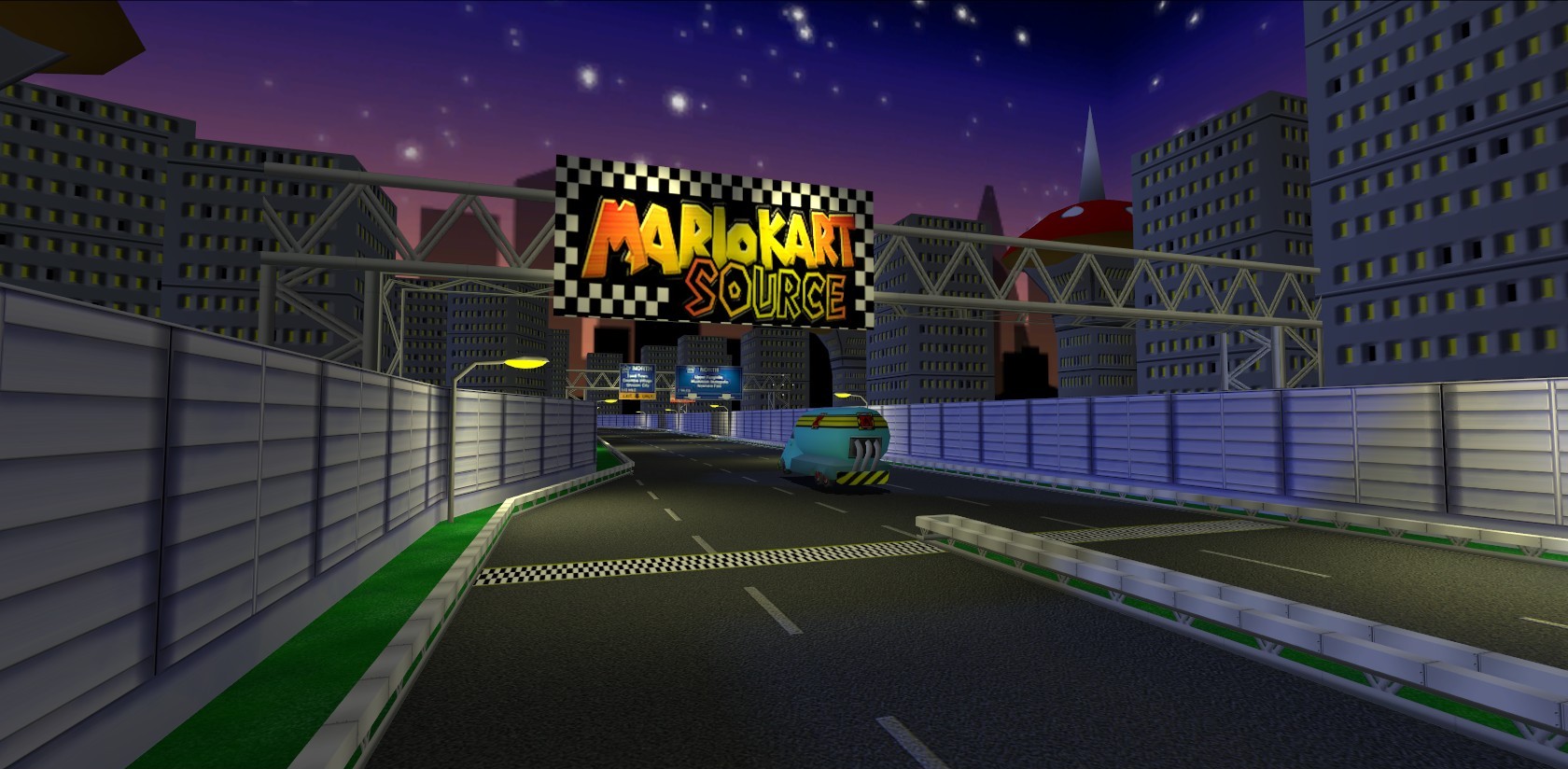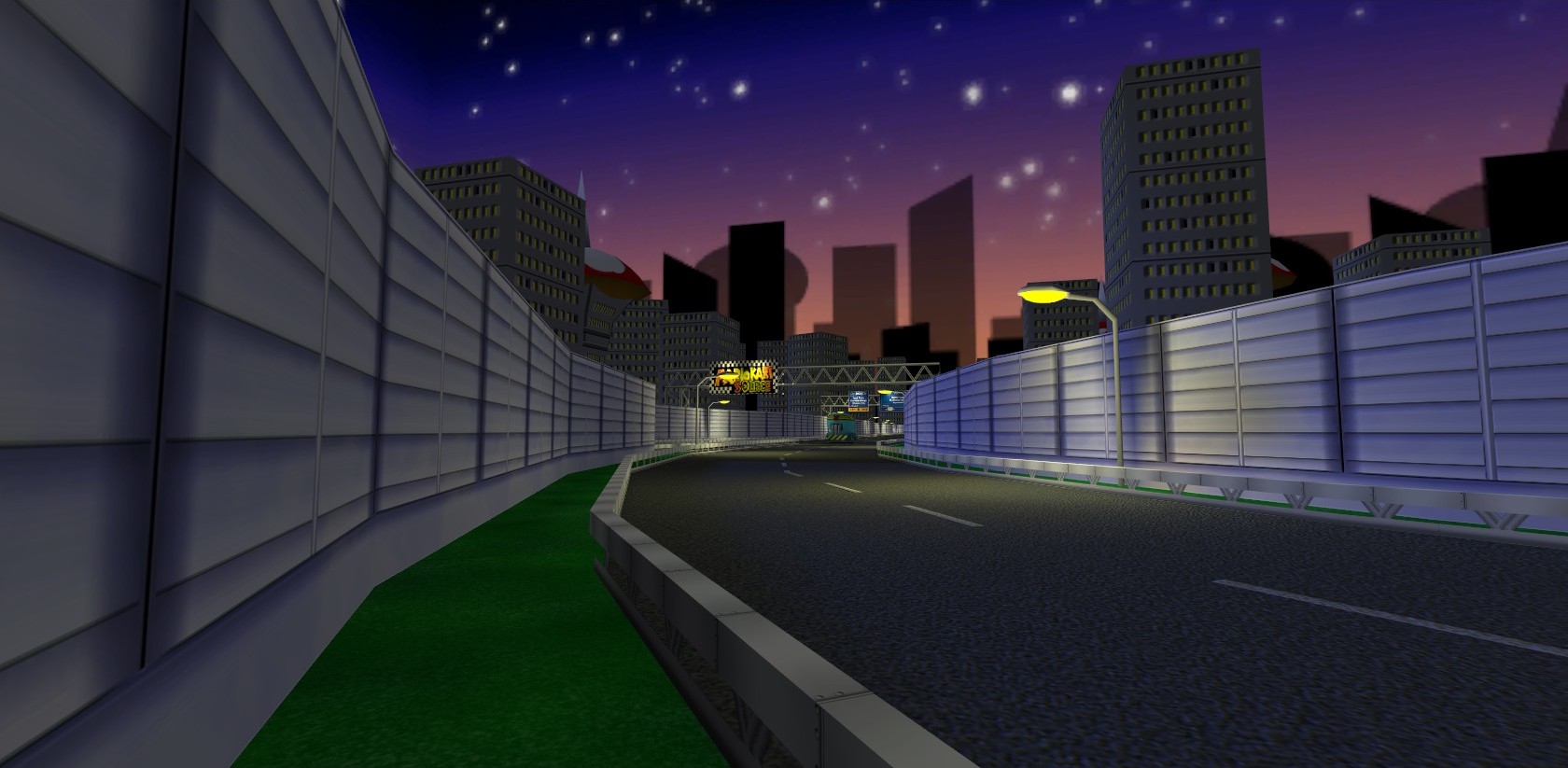 Of course not, so watch where you drive. Also, Sh4rk came back on the mod, and especially on the kart with Mario : he reworked it, so the model has now a better quality!
Here is a little animation showing the final result: Watch it !
And now, some music! Nova just made the N64 battle theme. To be right, it's one of the two themes: the Big Donut and Skyscraper one.
I successfully got it, so here is it!
That's all I know. I'll have to dig up more news now. I'll let you know what I find in a few weeks.
~ Page Piranha ~ The MKS Team (contact us at mariokartsource[at]weaven.fr )
Nota: to see larger pictures, right click on it, and select something like "show picture", or 'enlarge picture", thanks.