Hello Folks! Here we go again, today with some footage from our foliage, which has gone through
several stages of development, a little bit of prison interior update and the introduction of our latest team members.
So lets start with the team members first.
I'd like to thank all of them for showing their interest in our project and for producing such great things for it.
Now the new and awesome foliage. Let me tell you the story of how our foliage evolved. We started with this: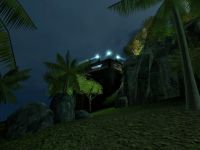 Static models, rather unspectacular. Then we had some more foliage, looking like this: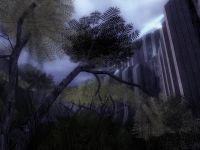 Far more interesting structure but still, there was something wrong. Neahc came back from his working journey to Newark and almost immidiately started to make new models coming up with those: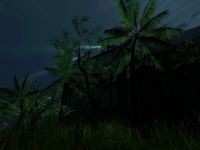 Now this was great but still not enough so neahc sat down again to animate all the foliage, and he got this:
But this was only half of the fun. Now we added Phong shading to the foliage and made normalmaps. The results of all this work can be seen in this video:
Now imagine those beatiful foliage and that awesome water in our finished levels! The next steps will be some smaller plants (grass etc) with jiggly bones ;). And now a word to the prison. Mo(d)difier was working on several ideas for a couple of weeks, starting with a concept looking like this: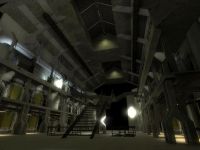 And that very part of the prison ended up like this:
Don't look at the stairs though, they will be replaced with some of Simons awesome models.
This is it for today. I hope you enjoyed it.
have a nice day
-damagefilter