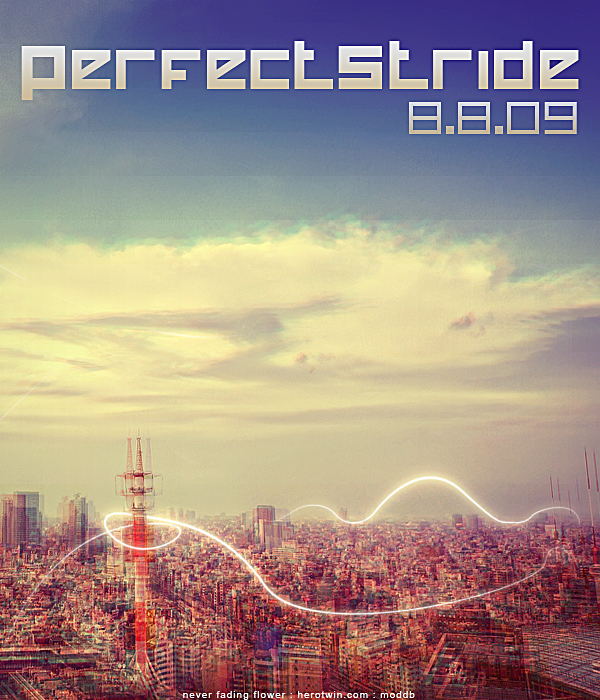 Perfect Stride v2 coming August 8, 2009
Now with some features:
New, much larger, less hideous environments - New Okio, Stride Academy of Cairo
PLT's (Painted Light Trails)
Unlock Perfect Stride Challenges
New Control Scheme and Handling
Perfect Stride Forever is expanded to satisfy new players and EVERY ORB GET'ers alike. Never played Perfect Stride Continuum? You might enjoy reading a few nice reviews on our profile. But don't play the first version. It's pretty awful!
MEOWW