Hi guys! We have some nice stuff to show you this time!
Exteriors
First of all we begin with the 2 new towns we have in the works! Well, a city and a small town to be more precise, Pelargir and Gobel Tolfalas, developped by tryadelion and pkyrkos respectively !
Pelargir is a port city in Lebennin in Gondor which was built in the Second Age by the Faithful Numenoreans before the Fall. During the War of the Ring, however, it was captured by the Corsairs in order to build their fleet. So here is what's done so far:
I'll post some more shots from inside the city along with some showing Gobel Tolfalas in the next news update ;)
Visual Development
We have a new elven ship to show you! Justb is working on it for a week now and it's nearly finished! You might recognise it as it's the ship Frodo leaves Middle Earth with, in the last scenes of the movie ;) So here it is:
Elven ship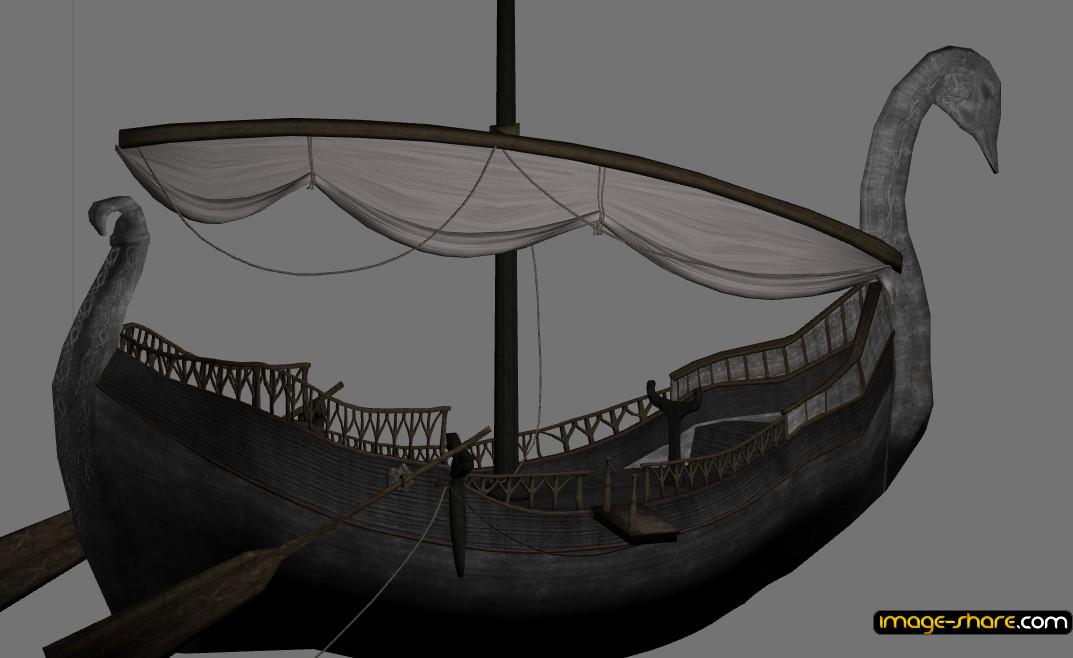 The detail is just incredible! Here is an older image of it, in-game, so that you can see its size: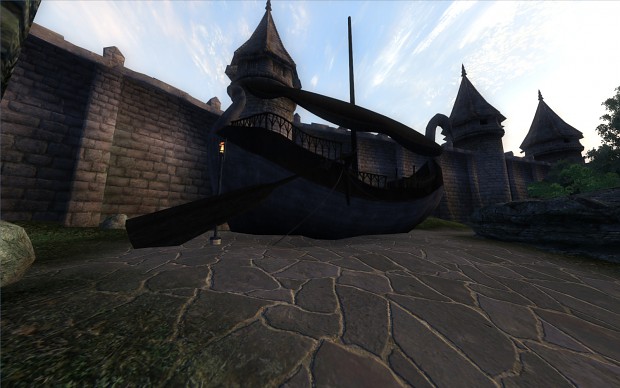 ---
Next thing i wanted to tell you about is that we are discussing about the use of the compass. Oblivion has it with markers on it showing inns, quest objectives, caves etc. You know what i'm talking about! Well, what do you think we should do?
1)Remove it completely
2)Keep it with only the directions shown and maybe quest objectives too
3)Keep it as it is
4)Something else (suggest something)
(For any of the 2,3,4 we could change the appearance of the compass too)
Removing it completely would add to the realism and would give the player the ability to find his way by looking at some carriable maps that we'll probably implement, by signs and marks, by memory etc.
What do you say?
We also decided to implement spears in MERP! Who wouldn't like to kill some orcs or wargs with a spear? :P Oh and the trailer is still in development and it will be probably ready in around 2 weeks!
We got 3 new team members too, EaqueNerevar, Pirius and Diablo! Welcome aboard guys! :D
As always don't forget to visit:
Our official website for images,
our Dev forums if you want to contact us or you need any help and
our new YouTube Channel
If you want to apply for MERP post an application HERE
Any ideas and suggestions are always welcome!
That's all for this news update! I hope you liked it! Thank you for your support!
MERP team