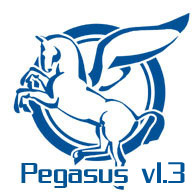 Run the mod launcher and it will auto update to 1.3 - if you do not have the launcher, you can download it from ModDB:
Alternate mirrors:
Light Version
Full Version
Internation Version
The Auto Updater will download approximately 20 mb for the 1.3 release. If you have never downloaded the mod before it will download the entire mod.
Pegasus v1.3 is Here!
Those of you who have the Auto Updater (available in the 1.2 release) will automatically update to version 1.3 as soon as you run the mod launcher. Even though we are hard at work on the NVA, it doesn't mean we don't listen to your feedback on the USA. We continue to support the Pegasus Release with a new version update for the USA side. The most noticeable difference in 1.3 will be a dramatic improvement in frame rate, meaning the mod should run much smoother for those of you with older machines.
Major Updates:
Improved Frame Rate
New monetary feature in villages
Trees regrow after being burned or deforested
Agent Orange and Blue adjustments and enhancements
Balance Fixes:
Captain no longer requires a generals point, available from the start
Flame tank more effective against infantry
Vulcans more effective, particularly against groups of helis
AC Gun ships now orbits slower on station to effectively hit targets better
Bug Fixes:
Missing or inaccurate Strings for vehicles have been fixed
Script fixes on various maps, including Bombardment maps
Green Beret instant build bug has been fixed
OV-10 Rotors now move properly
Sniper rigging has been fixed when fast roping from a chopper
Other various graphical and rigging fixes
If anyone has any problems or issues, please visit our forums and let us know! We can help you get the mod up and running. Also if you find any bugs, tell us so we can fix it!
Intel From the North - NVA Recon Photographs
A Force Recon element has brought back intel on a gathering of North Vietnamese forces in the area. It appears they are digging in and preparing for a fight. The NVA seem to be rolling in heavy Russian made equipment. Study these photographs carefully commander, for the high command fears that a fierce attack is imminent.
This Month in Vietnam - Feb 1965
A U.S. helicopter base and advisory compound in the central highlands of South Vietnam is attacked by NLF commandos. Nine Americans are killed and more than 70 are wounded. President Johnson immediately orders U.S. Navy fighter-bombers to attack military targets just inside North Vietnam. President Johnson soon authorizes Operation Rolling Thunder, a limited but long lasting bombing offensive. Its aim is to force North Vietnam to stop supporting Vietcong guerrillas in the South.