Firstly, I want to thank all of Gears players that supported me while developing this mod, played my mods and maps. Without you most of my projects wouldn't come out to you.
For about 2 months I was fixing all reported bugs for H.I.V.E, and already I can tell you that is a lie. Actually I spent on fixing bugs about 5-6 hours of that time. It's quite inefficient what I've did while fixing.
Here is the list of what has been fixed or I think it was fixed but never has been checked properly.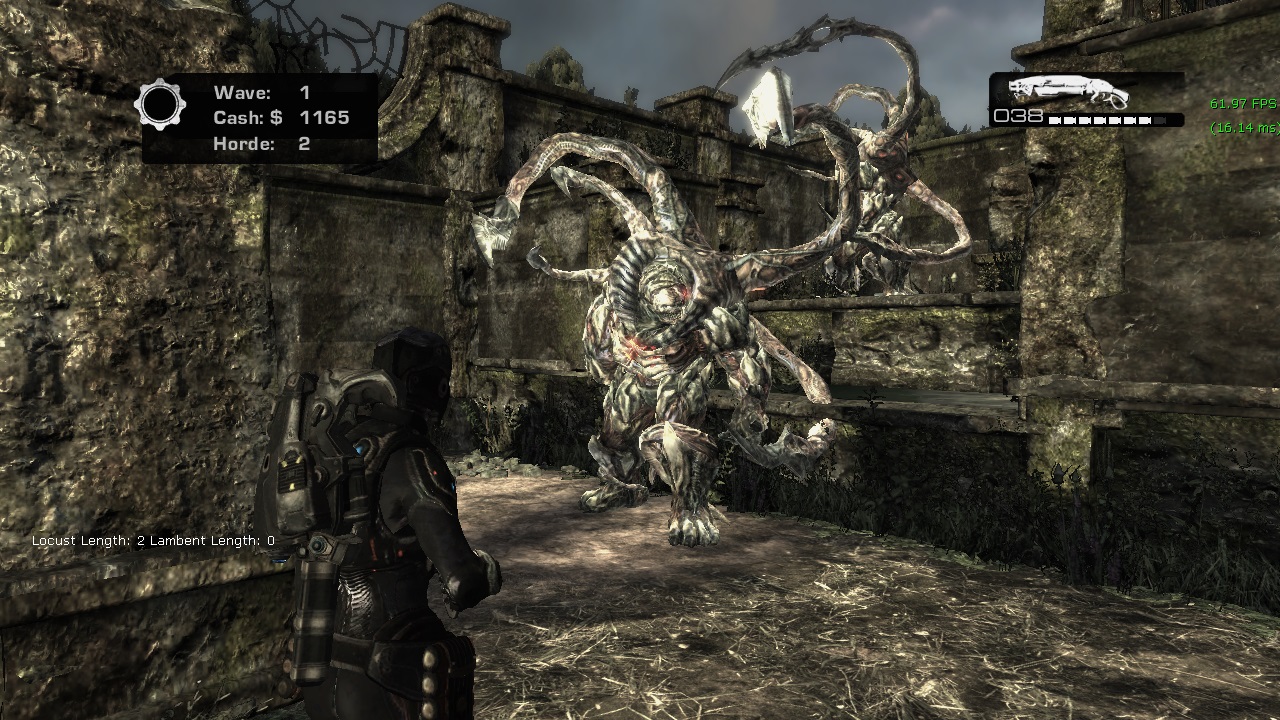 Someone told me that

sentry attacked the onyx guard with the minigun you buy, this should be fixed now;

Now to deploy fortification push use button instead of reload;

Revised Stalk Rise wave objective code for lost circumstances - now there should not appear any bugs you've reported;

Sofia Hendriks does not have any skeleton issues while in cover;

SKORGE - with this is small problem, I've added damage dealing while you touch saw when skorge is doing his kung-fu ninja move, but did not fixed anything;

Myrrah Texture is no longer missing;

Sentry guns is no longer attacking Jack on Hi Jack wave objective;

The digger gun has issues when you try aiming - still have issues;

The onyx guard that you buy from the command center stopped engaging locust after one wave was finished - this should not happen anymore, but who knows;

Revised chainsaw duel code - don't know if there is anything fixed;

11. Lambent berserker physics asset has been replaced by default Berserker physics asset - it should not make any new problems;

I've turned off ability to pickup Cleaver for optional fixing;

Now Timer for building fortification works fine;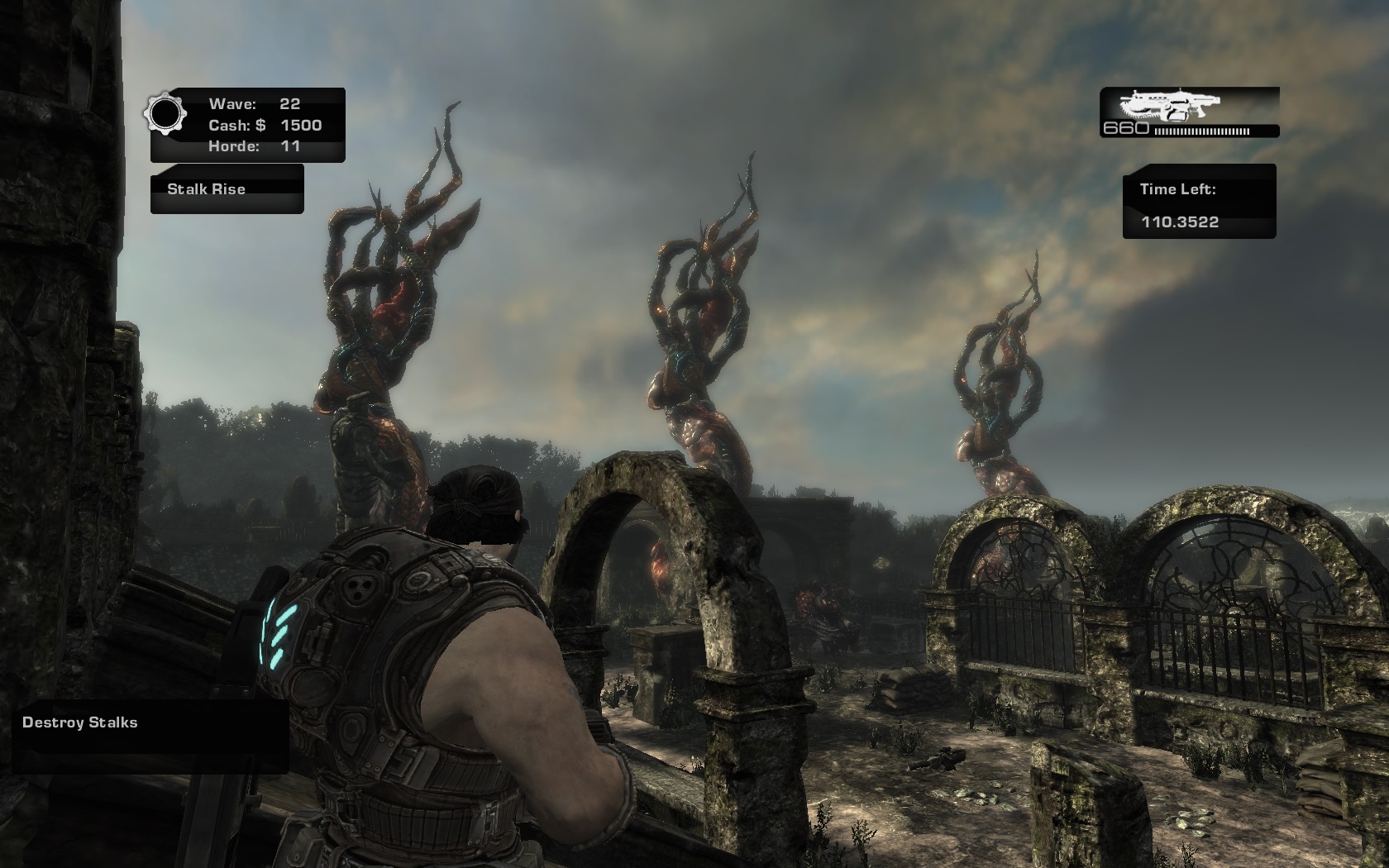 I really wanted to get things work 100% as it should but with lack of free time I was not able to do so.
Patch will be pulled out with new Map Pack called Hydrophobia. Mappack will include:
River, GoW 2 map ported by footslep

November Rain created by SportingSCP

Subway by Epic Games

Mansion by Epic Games

Dreadnaught2 (map taken from 22 Map pack, it's quite small map and want to test it if it isn not too small map for mod) by unknown mapper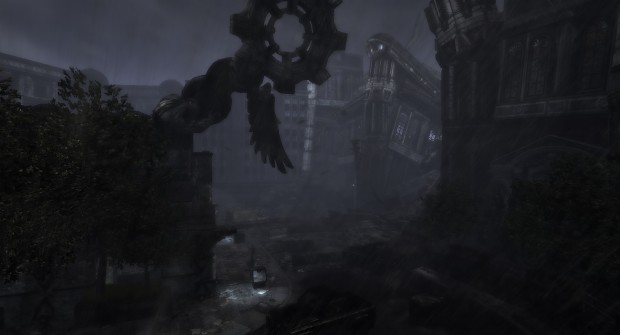 So you will get 5 new maps, and another 4 maps after release of map pack 04 ( yes, there will be Map Pack 05 and I've already have chosen maps for it - need only to port them). Also Don't forget about maps ported by carloskillar3675 (more info in mod description).
But this is the last good news for H.I.V.E players. These 2 Map packs will be last thing I will do for this mod. After that you can consider this mod as finished mod. After map pack 5 there won't be any new content updates. Only 1 patch and if I'll find some time for it i'll add Loomis and another one guy from judgement as playable characters. They will be pulled with map pack 5 or the last patch for H.I.V.E, which should be out this year.
Also those things will be last things I do for Gears PC. I am no longer feeling to be able to do some awesome things with this awesome game. I think it is time to let go. Move on to new things. I won't abandon game modding. If I find something interesting you can be sure I do mod for that :)
BTW someone just did a gameplay from H.I.V.E
Anyway I won't leave Gears PC community and I will help any mapper, modder if someone will need my help. Also, I'll be glad if you'll be porting new maps for H.I.V.E.
This was a fine trip with Gears but my time with Gears modding is coming to an end. Once again, Thanks to all modders, Kantham, JUGGERNUT, CowboyLocust, Bob, LambentVeteran, BurnedInternal, carloskillar3675, darksin/darkelfsin/darkelf and any username you had :D, ardeadnui, xOutlaw and all Gears PC players. And thanks to Epic Games and Epic Games Poland (formerly People Can Fly) for creating such a great game series.