Hey guys,
Here is the third to last piece discussing the design evolution of the sins. So far we've discussed Wrath, Gluttony, Pride and Envy. This week we will cover Lust. If I had to compare her to a real life situation, she would be the popular girl in high school that all us gamers hated publicly but, internally, had the most savage desire to hook up with her.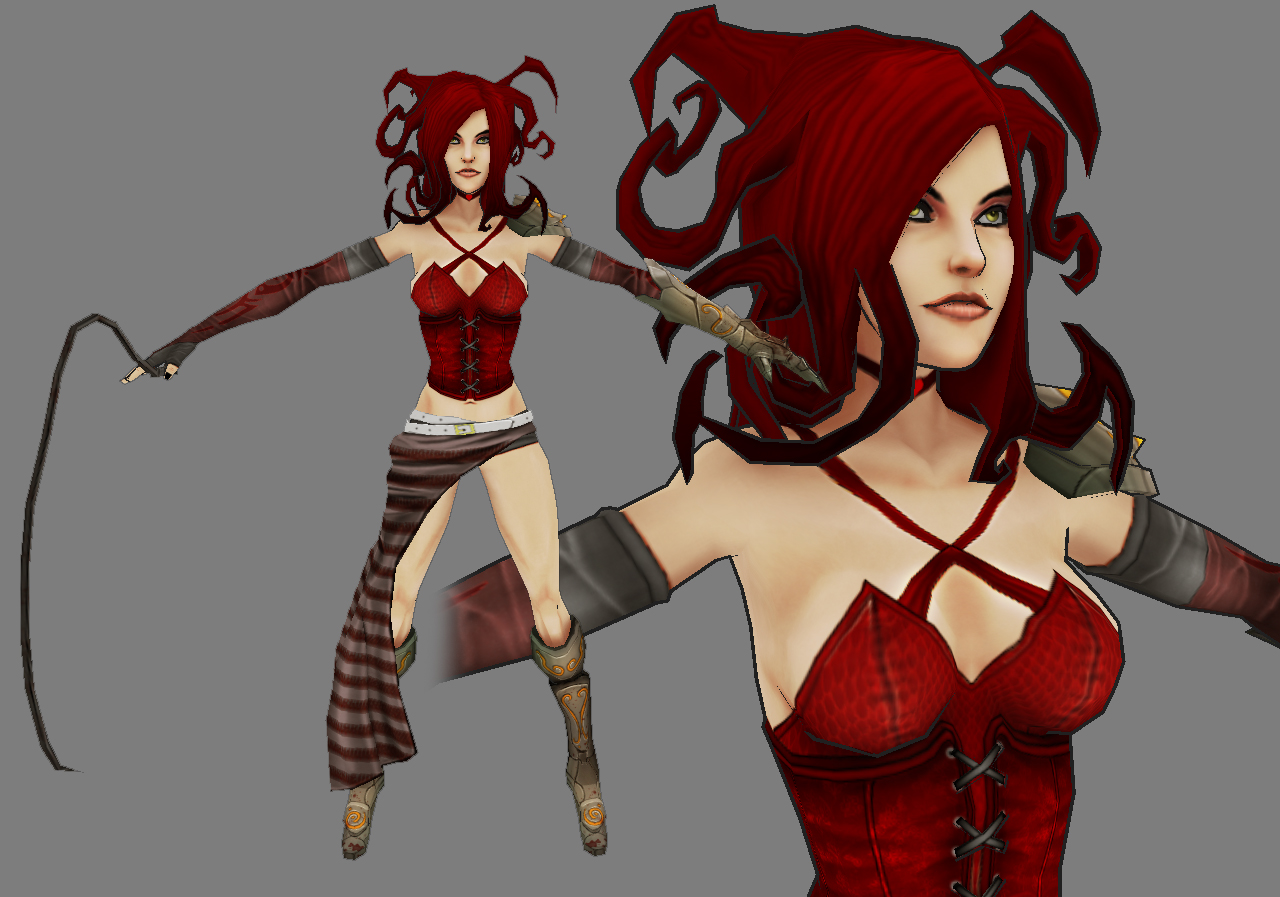 We aren't the type of team that let our game be influenced by external factors but we knew that if a change was not made, the entire Southern States would be knocking on our door with their Magnums in one hand and preaching from the Bible in the other. I guess the publicity would have been great, especially if Wolf Blitzer would of shown up at my house. We love you Wolf!
The Lust 2.0 is seen below: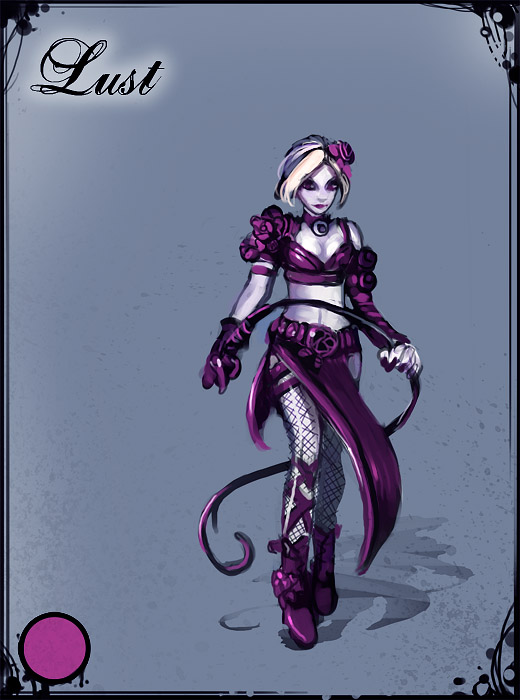 Lust 2.0 was a happy medium of dominatrix and "I study on a Friday night". We put a little more clothes on her legs and added the floral pattern on her shoulders and boots. We also shorten her hair by a significant amount to give her more of an evil edge. Finally, we switched the color of her hair to blond.
Below is a modelsheet describing the physical characteristics our fair lady: Lust.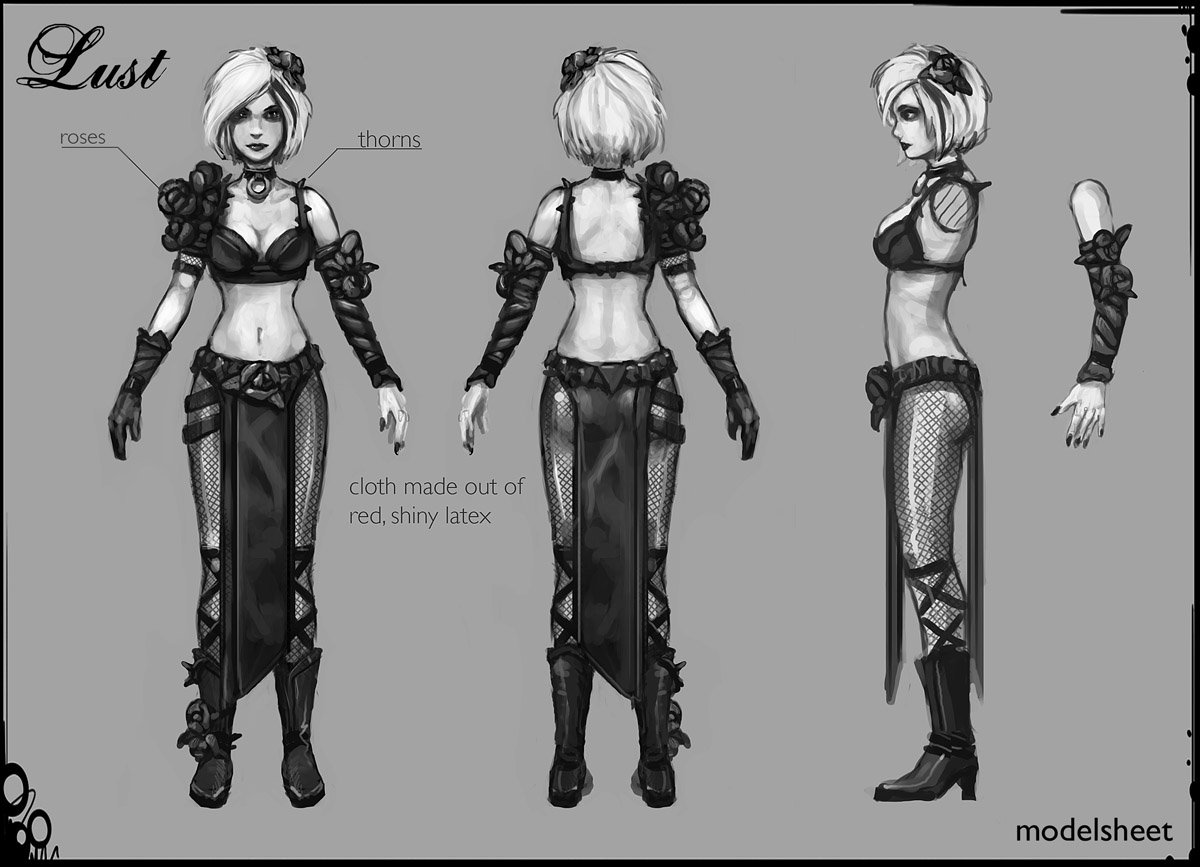 I know there will probably be some skeptics out there who are going to say that the first Lust was the way to go. I mean her flowing brown hair, long legs, silky skin… umm… you get the point. We've also been toying with the idea that she may be an unlock at some point in the game. So gentlemen, your fantasies will come true.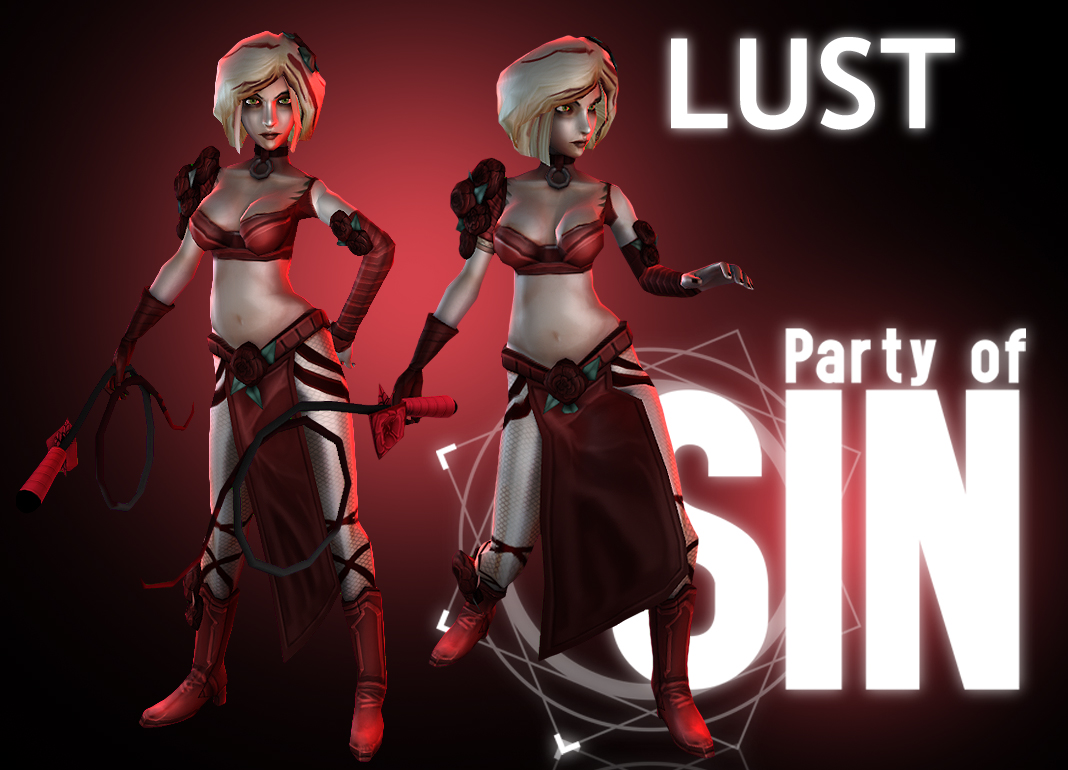 Please view Lust's bio or leave a comment on our forums.
Enjoy,
Alex
Oh and I almost forgot, check out Lust Theme Song