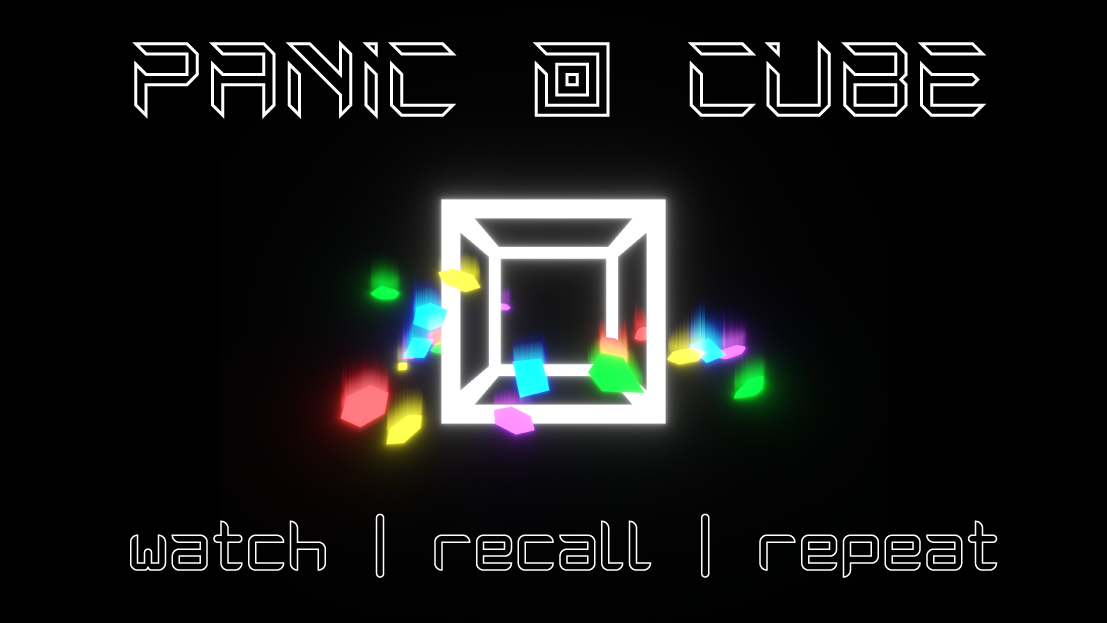 Watch, recall, and repeat as many sequences as possible within 120 action packed, crazy swiping, sweat inducing seconds.
---
In Panic Cube, the more patterns you get correct in a row, the higher multiplied score you get. Easy, right? However, you have to collect your score for it to be added to your total, and if you fail a sequence, you lose all uncollected points. Did I mention you lose 2 precious seconds for every collect? Use power ups, strategy, and determination to beat the game, beat your friends, and beat the world.

We've worked hard to find the right mix of reward and challenge to ensure Panic Cube is a fun experience for everyone.
Key features:

God Mode Power ups
Use unique power-ups to ascend to the top of the world.

Nail biting gameplay
Will you give up precious seconds to collect gems or risk losing it all?

Panic inducing beats
Play to, and unlock a variety of awesome music

1up
Complete tasks to level up and unlock score bonuses, backgrounds, music, and more.

Completionist
Unlock all 25 achievements.







About Fishbowl Interactive

We're a team of gamers making games striving to create captivating experiences. Conjuring the new and reimagining the old, we're building the games that we want to play. We are passionate about what we develop and engaging with our community. Find out more about us at www.fishbowlinteractive.com.au!!
Press Contact
Name: Callum Edwards
Mobile: +61 420 411 560
Email:
callum@fishbowlinteractive.com.au
Press Kit:
Press.fishbowlinteractive.com.au