Exciting news for FPS realism fans; P3i has just released a version 1.42 Demo of their Action Realism Shooter New World Order.
What's so exciting about this is that New World Order is the most advanced engine FPS realism fans can get their hands on, with a slew of fantastic render features like full per-Pixel real time lighting and shadowing, real time true bump-mapping, sophisticated 3D positional HTRF audio, inverse kinematics, and proprietary dynamic visibility render technology that renders only visible geometry permitting NWO to run many of its next generation render features on older hardware with capable performance.
The 1.42 "Demo" is virtually a complete game that will let you play multi-player and single-player games across two of the most popular NWO Level Designs, two new freelance levels designs, and you can join any NWO server, Demo or Retail when maps you have are in the rotation.
The best news of all though is that Drunken Duck Studios will be releasing our new Drunken Duck Studios Mod For NWO this weekend to add even more candy and variety to the NWO experience -- and the Drunken Studios Duck Mod runs on all versions of NWO including the new 1.42 Demo!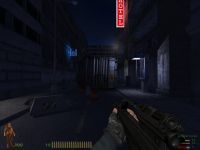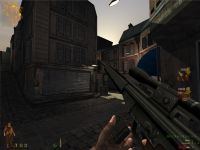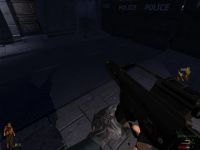 If you like fast action realism, and enjoy games like Counter Strike, True Combat, or Strike Force you'll want to check out the NWO 1.42 Demo. If you've previously tried NWO and were unable to run the game give 1.42 a toot, you'll be pleasantly surprised.
And stay tuned because this weekend all NWO Fans whether you play on the retail game or demo will be able to download and try the Drunken Duck Mod right here on ModDB!
.