We decided to fix our steps and plans for the future. Here are some of them:
Done:
We made all essential and necessary content for early access.

Also we made basic gameplay. This is a kind of base which allows to consider our project as a game. But still it is not enough for early access. There still few objects and ideas.

Remaking of game universe is also made.

All necessary shaders and materials are ready for early access.

We succeed in rethinking of our marketing campaign of the project and prepared some stages. It is still far from what we would like to have at the moment.

Everything is ready to enter the GREENLIGHT. But we are thinking about video performance. But still we have an idea on which we are working.

The character is already able to eat, to be hungry, dehydrated, freeze, choose from any locations, shoot, die, run, jump.

We begin working on sound design. There are no problems with music but sounds are need to be developed. We bought a pack of more than 3,000 high-quality sounds. So we need to work with sounds.
About nearest plans:
To finish materials for Greenlight. It is time to get this aim. Once we delayed this month.

Finally decide something with an animator. We want to have our own animation

Start the global production of ENT elements from the notes to the audio recordings. This is important thing.

To teach the character to be ill and to injure itself.

Balance-balance-balance. Until all is not so good.

Postproduction of the location. There are a couple of sounds. The world is deaf. Working on it and hope to solve the problem.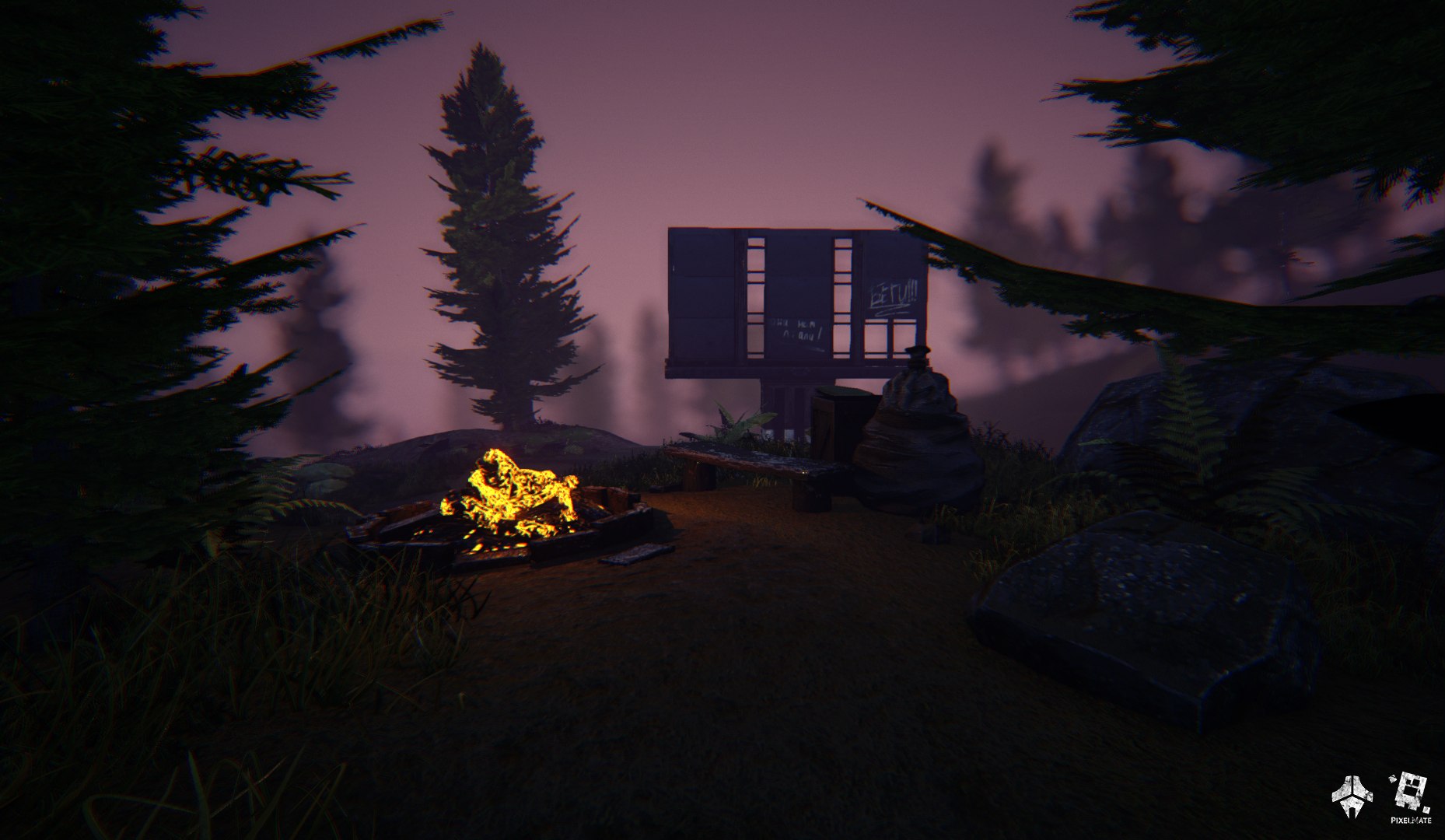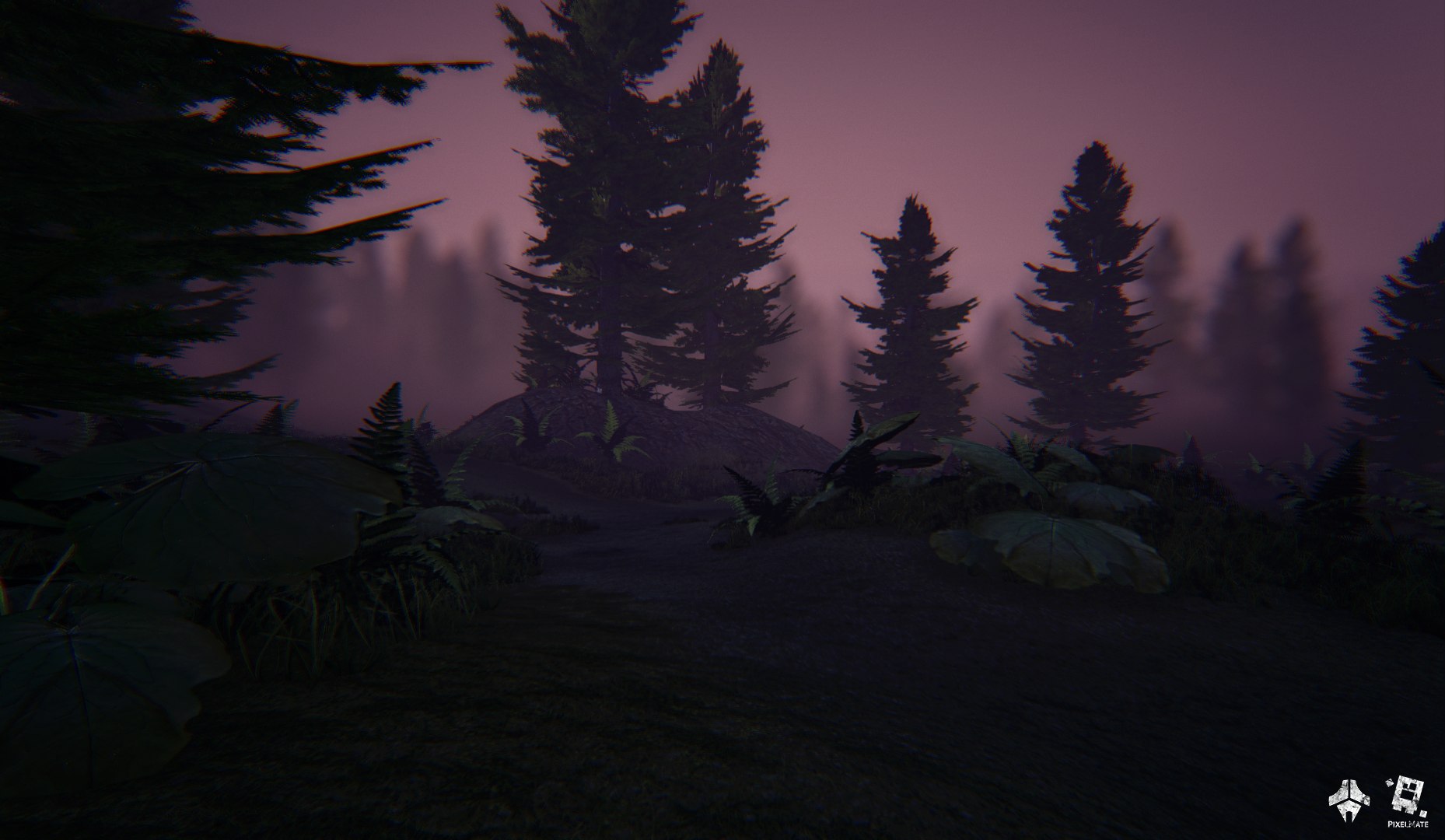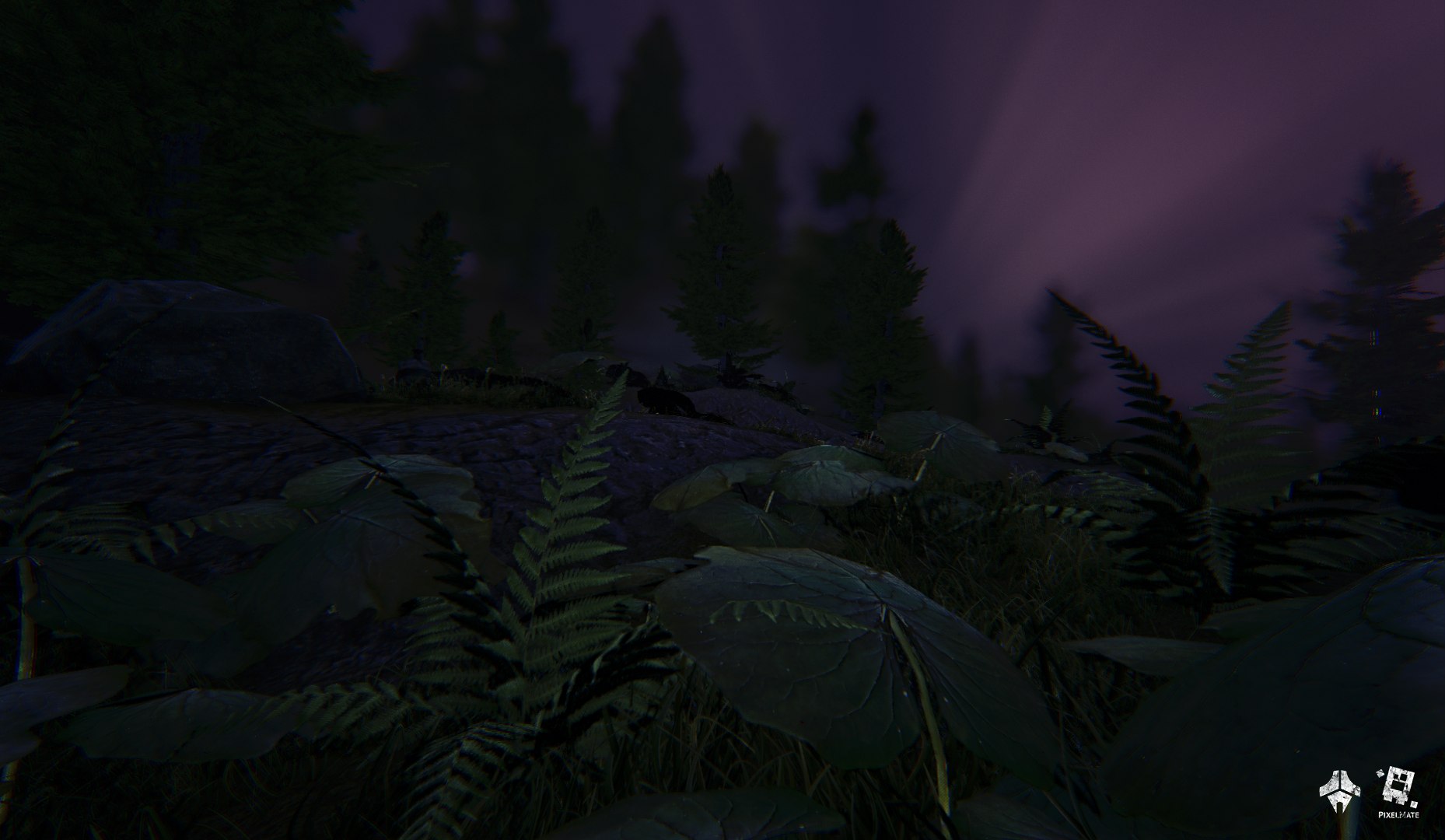 And here is the second podcast from PixelMate!
Unfortunately, it is only in Russian. We have already mentioned that it is very important and necessary for us to find people who are English native speakers in order to voice our podcasts for English-speaking audience. If there are those who are interested in the project among you and want to participate in the development of our project, we will always welcome your messages to the inbox@pixelmate.ru and comments to this post.
The aim of these podcasts is to collect questions from the audience. The questions are related to our team, projects and to the gaming industry in a whole. In general, we have not polished, perfect record. Work on the game in full of swing, we have less free time. Despite this, between the tasks we are happy to show you our materials and thinking about the development of this format of communication.
Follow the news!