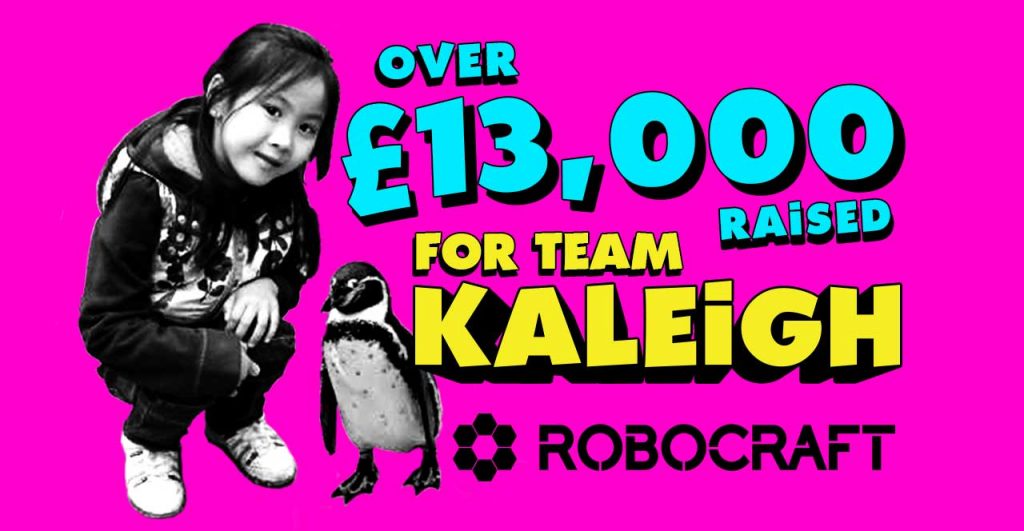 Last week we tasked the Robocraft community with our simplest fundraising initiative yet; play Robocraft as much as possible between Thursday 19th January - 26th January and for every match completed Freejam would donate 5p to help friend of the studio Kaleigh in her fight against DIPG brain tumours (more info here).
Needless to say, you all didn't disappoint with your support! We were blown away with the response to the event with Kaleigh's story and DIPG being discussed on forums, Reddit, Twitter and even in the games media (thanks Kotaku!) - not to mention all the matches being played.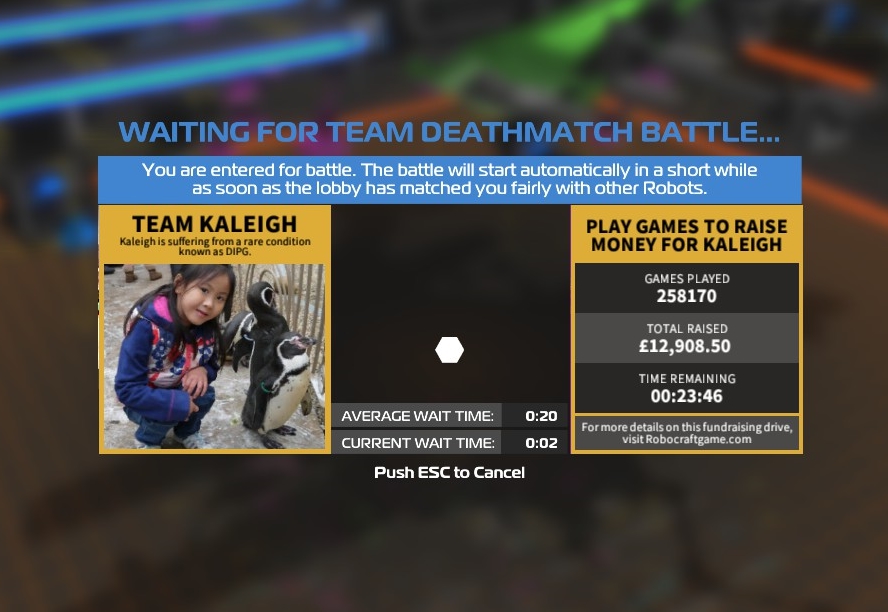 Originally we set a goal of 250,000 matches and you guys smashed through that target!

We're pleased to announce that over the past week over 258,367 matches have been played in-game which equates to £12,918.35. When we combine that with the £138 raised during the last Friday's stream that equals £13,056.35 towards Kaleigh's treatment fund!
Thank you for helping us to raise funds for this noble cause! If you want to continue to track Kaleigh's treatment, learn more about DIPG and perhaps donate yourself, please visit the official fundraising page here.
Oh and one more thing, if you want to encourage the UK government to divert more funds towards DIPG brain tumour research you can also sign a petition linked here.
Again, thank you all for your support and for helping games to make the world a better place.
YOU ROCK!