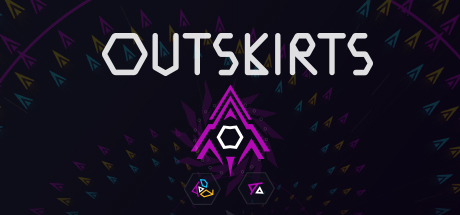 It was about time!

Today is a great day, Outskirts is finally released! You can find it on Steam: Store.steampowered.com
Let's see the launch trailer:
For those of you who didn't follow our indie game developer journey, here is a brief memo about Outskirts:
Circular battlefield.
Play with the depth of the map to manage waves of enemies.
A colour system to absorb enemy bullets and optimize your damages.
Deep and rewarding combo system.
No randomness.
Interactive music.
Addictive (very).
Easy to play, hard to master.
Last but not least, and because we're pretty proud of it, the fabulous and dazzling OST is available on Bandcamp.
We truly hope you'll enjoy the game and we can't wait to see your highscores! Thank you so much for your support for the past 2 years :)