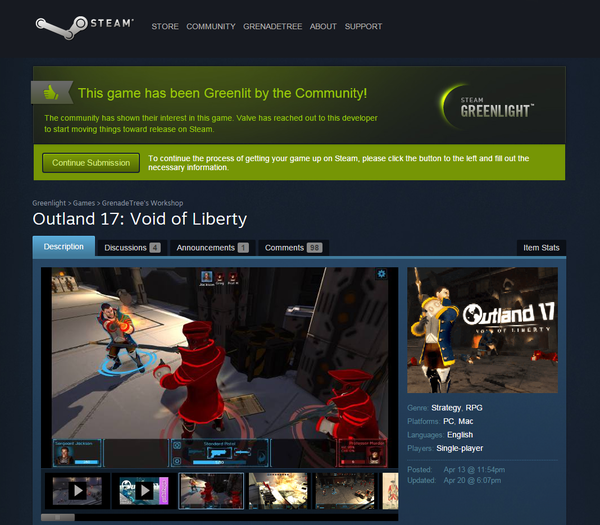 Breaking news! While in the middle of an interview with TheGamerScene, we refreshed our Steam Greenlight page and were greeted with this lovely little surprise.
Thank you to our supporters here on IndieDB and the Steam community. We weren't expecting to be greenlit within the first week of our Kickstarter and are really excited to hit this milestone.
So what's next? Well, we've won the battle, so let's win the war. If you haven't yet, please support the game on Kickstarter by backing us or sharing it on social media. In the meantime, we'll be continuing development of the demo and incorporating feedback we've received. In our most recent update we updated the combat GUI to be more streamlined and intuitive, thanks to Let's Play videos that were shared with us. Download the demo here on IndieDB and let us know what you think!