The awesome guys at ModDB just announced they are launching a new digital distribution platform called Desura. A lot of Steam competitors come and go, but Desura is definitely one that we are going to be heavily supporting.

What is Desura?
First let's look at ModDB: ModDB is essentially a giant community-run site that tries to catalog all video games and their mods. Every game has its own page with screenshots, video, and a fully mirrored archive of mods and other files. We try to keep our Overgrowth page relatively up to date, and we are always blown away by the support we get from the community -- we are up to 1,041 "trackers" at the moment.
Desura takes ModDB to the next level. It is essentially a more advanced and professional iteration of ModDB, powered in conjunction with a Steam-like desktop app. You can browse Desura like you would ModDB, but when you find a mod you like, one click will tell Desura to automatically install it on your computer.
Furthermore, you can purchase games through it and perform most of the things you can do in Steam. For instance, it keeps your games and mods up to date, and even has an achievement system. The most exciting feature for me is the awesome mod support, which will hopefully let us use ModDB as a backend for our mod browser system.


How is it different from Steam?
Of all the PC digital distribution sites, Desura shares the most in common with Steam. It's still in private beta, so it is too early to see exactly what niche it finds, but it differs in at least a few fundamental ways.
Like on ModDB, discussion between the developer and the community is encouraged.
The barrier for games and mods to be entered is much lower and more community filtered, rather than selectively curated.
Desura is community oriented, so almost all of the screenshots, comments, and media is provided by the gamers themselves.
Desura sits on top of the largest database of mods for most games.
I'd like to say that it's also different because it supports Mac and Linux, but unfortunately it does not (yet). They are gradually working on it though. I think this will prove to be a really big deal, when it goes cross platform. I hear someone wrote a blog post on why you should support Mac OS X and Linux.
A screenshot of the Desura website.
How do I get my hands on it?
Desura is currently in private beta, but if you would like to try it out, just track Overgrowth on ModDB, and the Desura staff will add 25 people at random in the coming week.
To find out more you should visit the Desura Introduction and Desura FAQ.
We have been talking to the Desura guys for a while (long before it was officially announced), and it is definitely one of the most exciting new digital distribution platform we've seen. We hope to be one of the premiere titles to support it!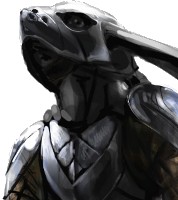 Track us on ModDB (visit our page)