Hello everyone!
Our top-down shooter has made its way onto kickstarter to help get funding for various additional assets.
Overdosed is a fast paced, adrenaline fuelled trip to remember! In this top down shooter the player is on an intense experimental form of LSD and as a result they must fight hordes of nightmarish creatures in randomly generated and arena style levels.
Think Hotline Miami meets Rogue Legacy. Our adventure mode will challenge you to fight through 5 randomly generated stages with a variety of objectives without dying. However you will keep your unlocks so you can get further and further with each playthrough! Our Arena mode will have you fighting endless waves of enemies in increasing numbers and will test your skills to see how long you can last in the pit of madness!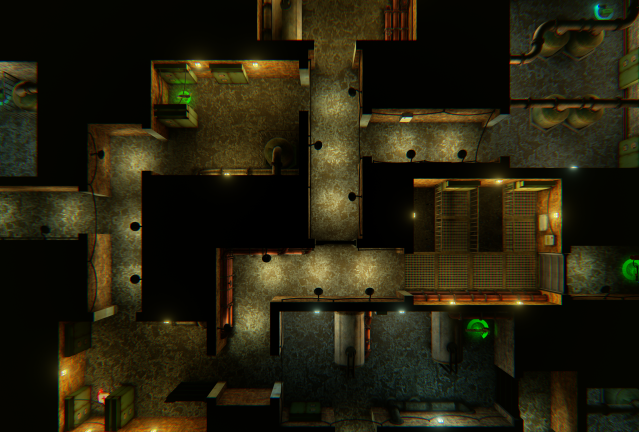 Check out our Kickstarter campaign and help us foot the bill the crazy drug fueled party that is Overdosed: A Trip To Hell, and you'll not only get to join in the fun, but have some input on the final game. Backers can get a discount copy of the game, early beta access, a chance to make suggestions and vote for what the third theme of the game after the industrial and haunted house themes, limited run merchandise, and the opportunity to make a doodle for our in-game "Floor of Fame."
Floor of Fame will look something like this!

Also don't forget STEAM users, vote yes on our greenlight page!
(click image below)