The time has come for another news report - in this issue, I would like to showcase some programming tweaks and fixes that was completed on the project in the last weeks.
Firstly, let me introduce the person who achieved all these - Graham is the mod's new talented programmer who brought several important gameplay changes to the mod in the last couple of weeks, removing thus almost every leftover content from Half-Life 2. He was rapid and diligent in removing the various HEV suit functions, the headcrabs that sometimes fell off an enemy's head, and managed to change the hostiles' blood from the HL2-zombies' well-known green to a red one. It is interesting how unnoticed such changes can be - whenever we start playing with a total conversion, we usually do not pay attention to them; but these minor tweaks are always pivotal in distancing the modification from the original game as greatly as possible.
The pictures below show the redesigned HUD: as you can see, it is far from being overcomplicated. We wanted to make it as small and simple as possible; after all, having a GUI that covers most of the screen is something that may greatly disturb gameplay.
To further distance the adventures of Grey from the no-brainer FPS-actions out there, we decided to remove the ammunition counter: therefore, it is not recommended to act like Rambo - the player is rather forced to be more cautious in every combat situation and reload whenever possible. The only exception to this new decision is the mod's newest melee weapon, the hammer drill: the amount of energy left in its battery can always be seen under the battery icons.
Since the player can also carry a first-aid kit, we added an icon for it to the GUI along with a hotkey that can be used to quickly switch to it and heal ourselves.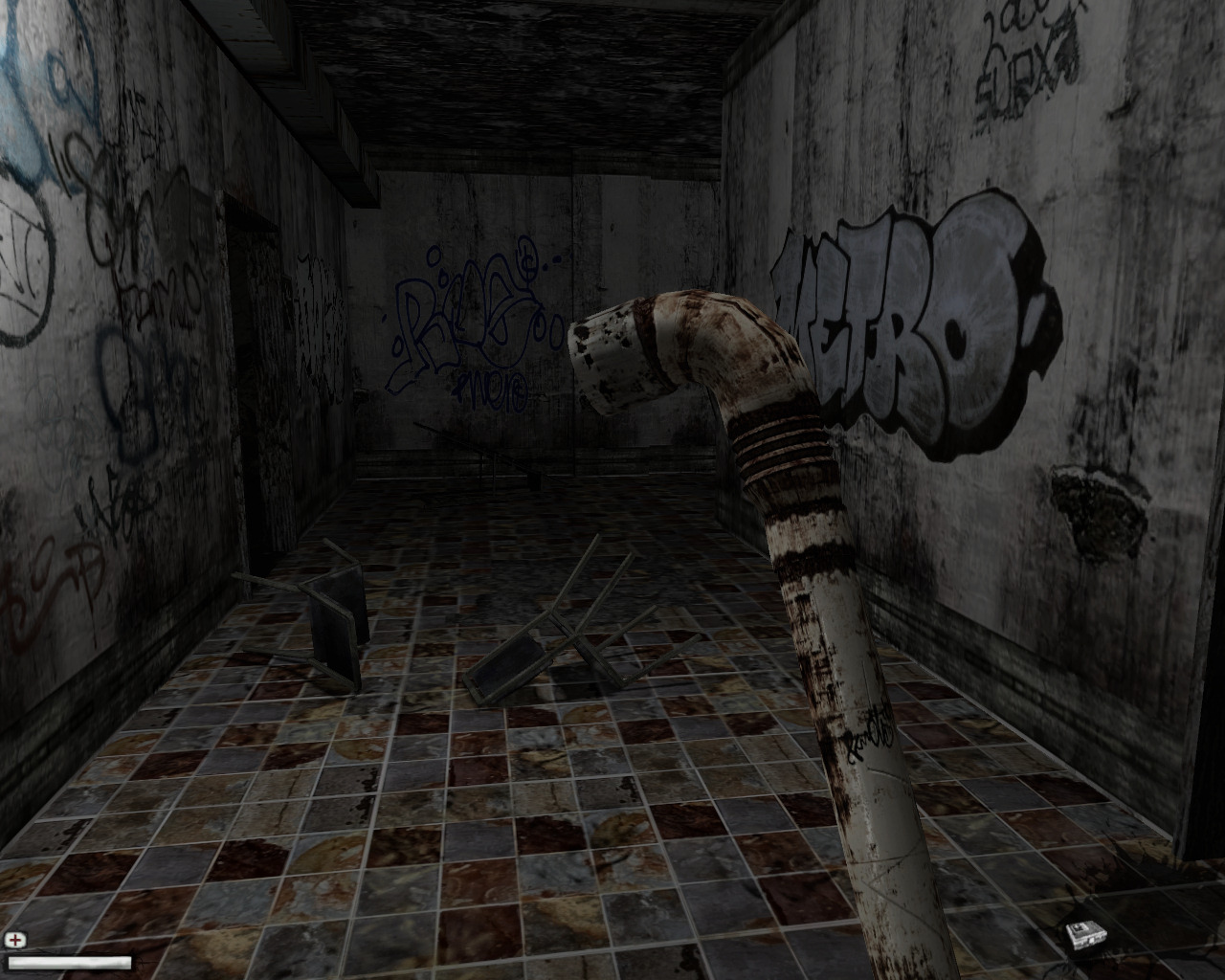 I really do hope that you like the new content and that the newest tweaks were successful in leaving behind many elements of Half-Life 2, bringing our small but dedicated team closer to making Grey indeed a total conversion modification.
Thanks for reading the news post, please keep checking our ModDB profile if you are interested in our modification - and please, support us by voting on Grey in the annual MOTY competition! Thank you, and remember not to switch the lights off... ;)