ORION SPREADS HER LEGS
And opens up! We are pleased to announce that ORION: Source Beta is officially Open-Source! We have been talking about this behind doors for a little bit now and it is finally time. We are extremely humbled to how far we have come and without Valve, Source, the Source SDK and the release of the ORION: Source Multiplayer Beta - it wouldn't have been possible.
We would like to give back to the Source Modding Community. You may have noticed our Firearm's acquisition April Fools joke where they featured some of our old dinosaur content in the media - well now you can do the same.
WHAT IS INCLUDED?
Game Models
Game Materials
Source Code (05/2009)
WHAT ARE SOME OF THE ASSETS?
Take a look below: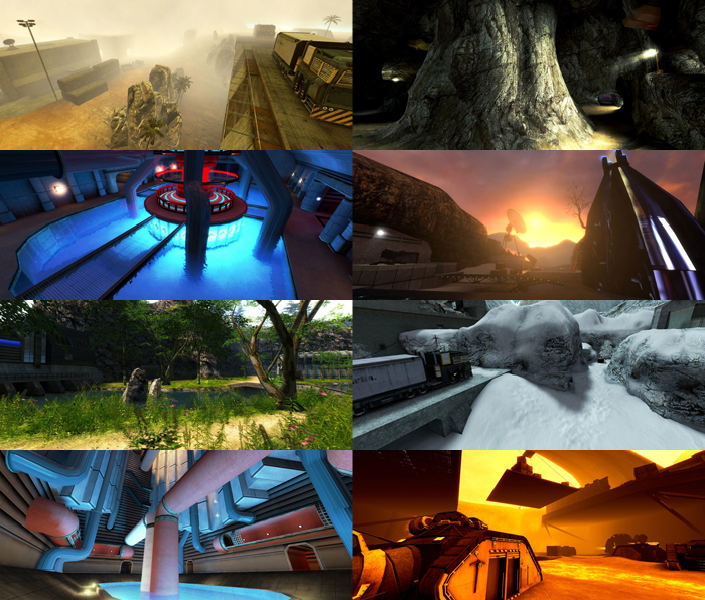 ORION: SOURCE MULTIPLAYER BETA TRAILER
DOWNLOAD NOW (1.4GB)
ModDB:
Parker's Global Downloads:
(Global, 1,000mbit, automatically uses closet server)
Parkersamp.com

ABOUT THE SOURCE CODE:
Sadly, we need to make a few disclaimers. First and most importantly - the Source Code. I unfortunately had a hard drive crap out in late 2009. This means that the Source Code included is the source code from roughly 5-6 months before the first public release. So much of it is dated and will probably appear broken, however, after much discussion we figured that someone out there may find some use from it - so we included it anyways.
GENERAL DISCLAIMER:
There is of course bound to be a few glitches here and there. There also may be some missing content. If we stumble upon any additional assets or materials or source code elements, we will make an update and release it. Let us know any problems you may encounter.
This is a (for the most part) un-organized collection of the files. You talented folk will be responsible for decompiling and reconstruction of the files. This is simply our permission to use it in your mods and products - those of which have no financial gain.
HAVE QUESTIONS?
If you have any questions or need help with any of the content, we ask that you refer all questions to:
USE RIGHTS:
This content is made available for free to all fellow Modders. We hope you enjoy!