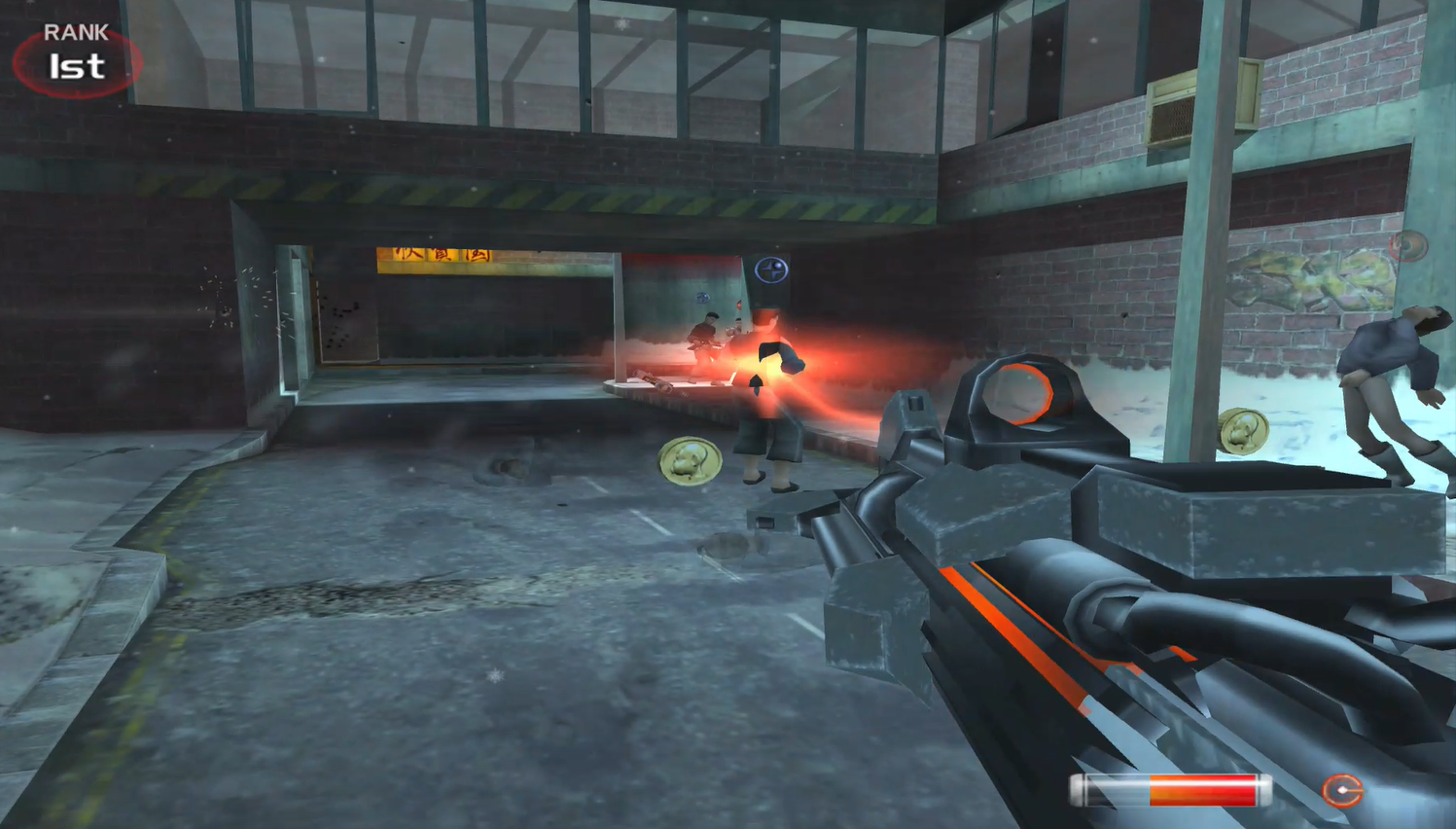 I finally got around to implementing some small - and not-so-small - tweaks to my original mods. Some of these are minor, like updating sites and links in README files. The biggest, most sweeping change is the introduction of teamplay for Thief mode in my older mods!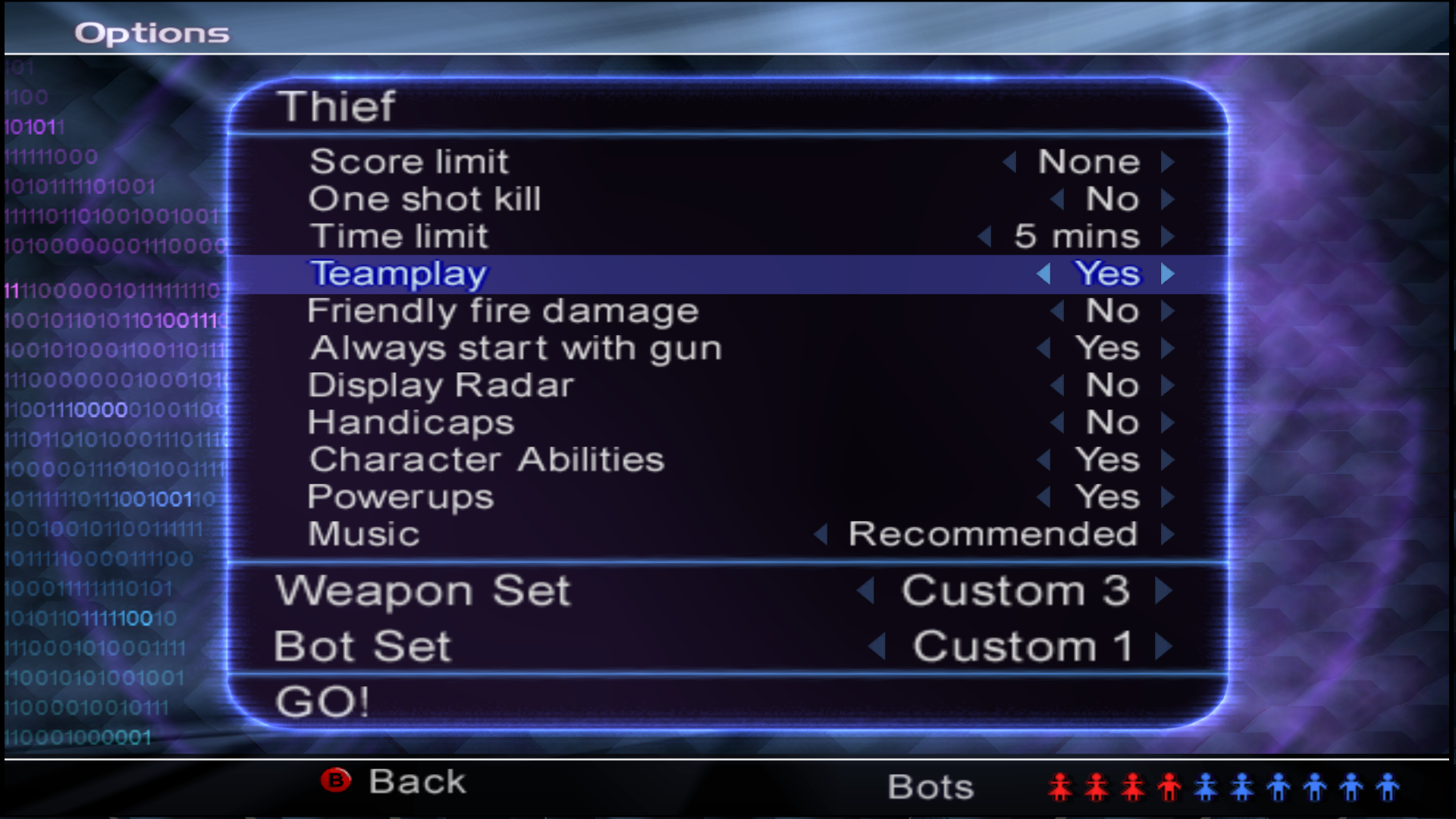 When playing Thief mode, you can now choose whether to enable Teamplay or not. This functions the same way that it does in Regeneration and Leech mode. You can only choose Red or Blue team, and you can make it free-for-all by choosing "No" for the option.
You'll find that the Remix Mod (both patches), Arcade Throwback, DoomSplitters 2, TS2 LPLD, and Vanilla Plus Mods have all been updated with this feature! Speaking of Vanilla Plus...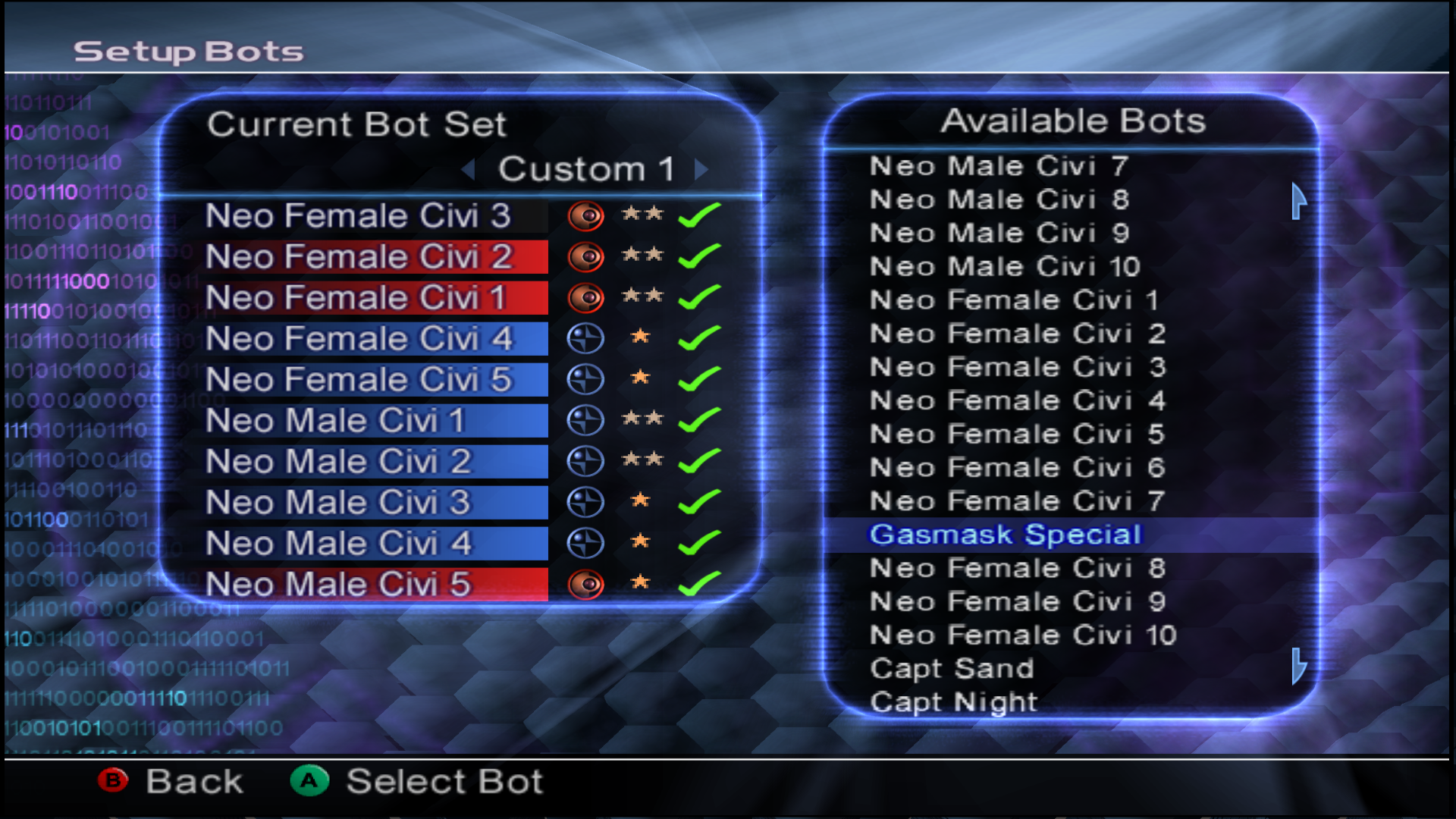 An alternate version of the Vanilla Plus mod is now included in its .zip file! This alternative patch is called "Vanilla+ Unlocked Characters Patch." As its name suggests, it unlocks ALL 151 characters in TimeSplitters 2 by default. It also replaces 25 default characters with unobtainable characters, like the NeoTokyo Pedestrians and X-Ray Skel. The Pedestrians also have shorter names to easily distinguish them.
Most of the military characters are replaced by the Pedestrians. Stone Golem, Wood Golem, and Sentrybot are replaced by their larger Story Mode counterparts. Trooper Black has been swapped out for the darker Gasmask Special character, and Gargoyle's spot is now occupied by X-Ray Skel!
They all have unique stats and function without issue in Arcade Mode or MapMaker Story levels. You'll find that the Story Mode counterparts have their own special abilities in MapMaker Story, though. In Story maps, the Stone Golem is immune to non-explosive damage, the Wood Golem is highly resistant to bullet damage, and the Sentrybot is tougher & has a unique "falling apart" death animation.
You can check out gameplay of Team Thief mode with the NeoTokyo Pedestrian characters below.
Finally, the Vanilla Plus patch in the Modder's Resource Pack got a few tweaks to make it more user-friendly. In addition to the Team Thief inclusion, it now unlocks all characters by default and no longer has the "Vanilla Plus" theming that overwrote the game's internal title and description.
Thanks for reading! Hope you all enjoy the new features added to Vanilla Plus and other TS2 mods!
-Yossarian