One of the latest updates began the roll out of support for user generated content, by adding a map editor tool built into the game. You can use the maps you create instead of randomly generated ones in custom games, and they can also be used in scenarios you create yourself.
User Created Content Support
Added a map editor. Available from Options Menu
Added ability to load a particular map in a custom game. Can be one of the built in maps, or one created by the player.
Added ability to load a user created scenario
Bug Fixes
Fixed bug where stacks can incorrectly merge if both were ordered to a hex containing another stack
Fixed game settings tab not being available on systems with non supported system language
Added back button to game type selection screen
Fixed bug with caravansaries not exporting to settlements created before them
Stop re-exported goods being exported to their source
Improved algorithm for distributing starting positions in custom game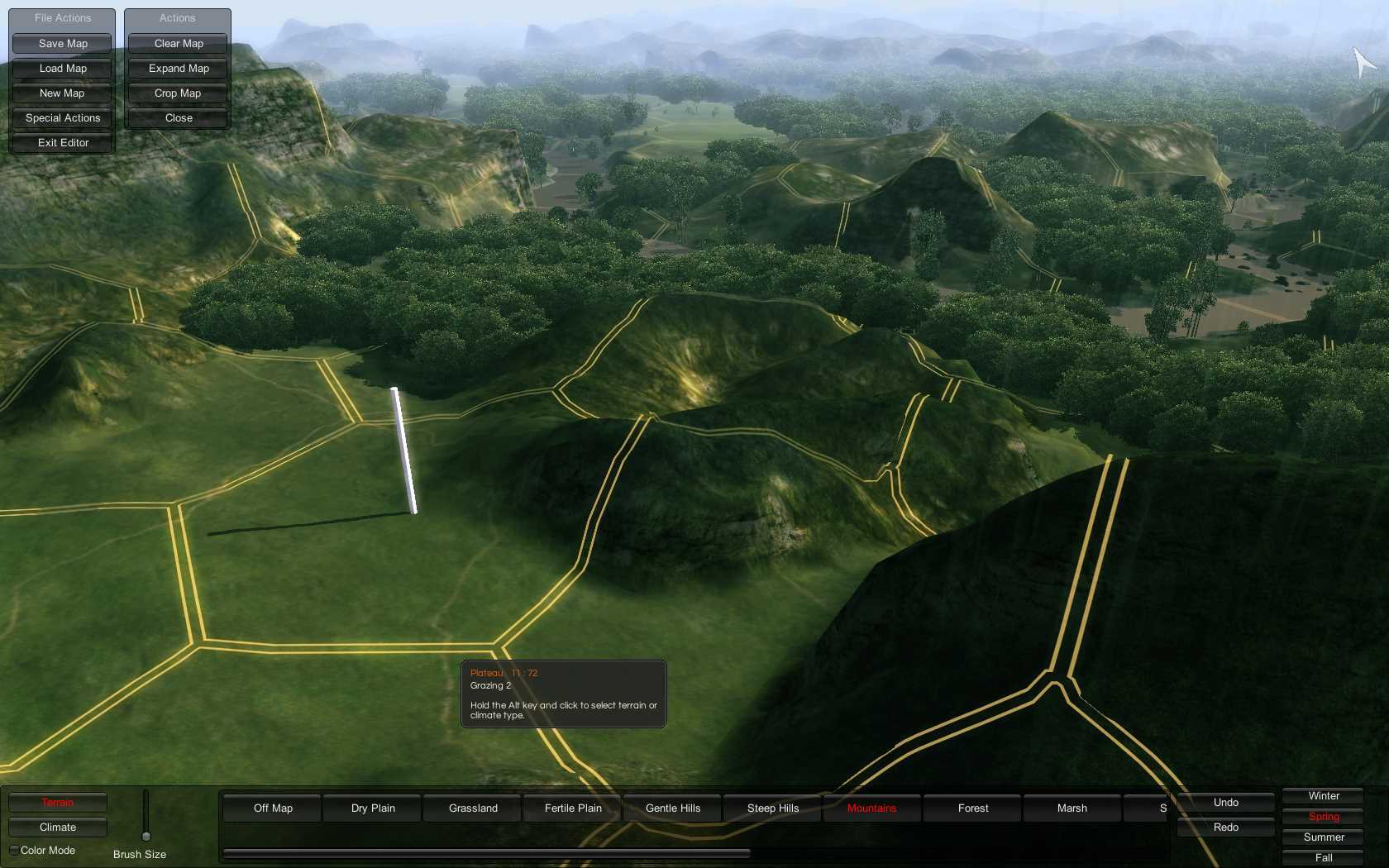 Steam Workshop Support Update
Following the launch of the first iteration of the map editor, developers announced that they are ready to further roll out the support for community content by launching Steam Workshop Support. With Steam Workshop support, players are now able to upload and share their own maps and scenarios with the community. It developers' aim to keep expanding on support for community content and workshop integration.

Downloading new maps and scenarios could not be easier. Simply head over to the Workshop Section in the Community Hub, find an item you find interesting and hit the subscribe button. The file should be downloaded automatically the next time you start the game.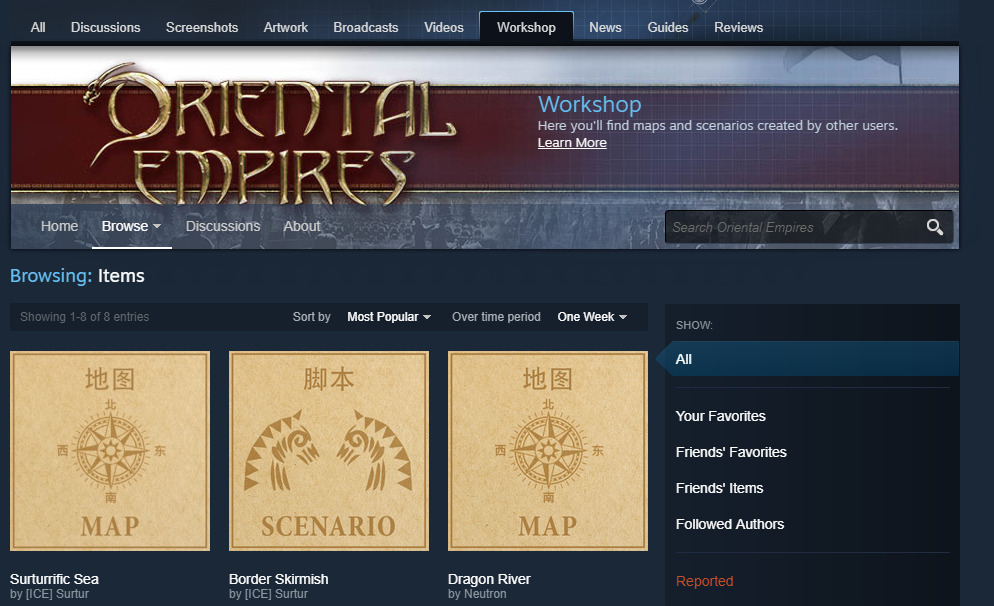 In order to upload you map, head over to the map editor, load your map in the ingame map editor and click the new "Upload to Workshop" button. Next, just enter a fitting name and description and you should be good to go. As there is no full scenario editor ingame, putting those up requires the console command:

UploadScenario *ScenarioName*

You can check the Scenarios and Modding forum for more information on how to make your own scenarios.
Changelog
Added ability to use scenarios and maps from Steam Workshop
Added ability to share maps and scenarios from Steam Workshop
User created and workshop maps can be used in multiplayer
Localized map editor
Fixed bug that allowed more factions than was reasonable on user generated maps. This fixes areas of unusable farmland.
Note: modding support is not available yet, but developers are planning to add it as well.