Orcish Inn finally got its presence on Steam. The new in-development version is available for everyone on Orcish Inn's completely re-designed official website and if you ever wanted to play a game which gives survival and crafting a proper context (namely farming crops, brewing beer and setting up your own tavern), Orcish Inn is probably the right choice for you: the new pre-alpha trailer shown here on IndieDB should give you some idea about how the game looks like in action.
Right now, the game can be downloaded as a standalone executable for Windows or Linux, but there's also a launcher app available which keeps Orcish Inn up-to-date. Please keep in mind that Orcish Inn is still in development and both gameplay and content are unfinished.

If you were already familiar with Orcish Inn, it's a good time to check it out once again. Version 0.1.0 (changelog) introduced a lot of new features and visual updates, including different water types, swimming, biomes like swamps and rock deserts, high walls, roofs and wall attachments like windows, reworked farming and building, many new plant and fish types, a so-called "Book of Challenges" which is both a source of quests with rewards and a tutorial, reworked statuses (hunger/stamina), new tree types, procedural map generation and so much more!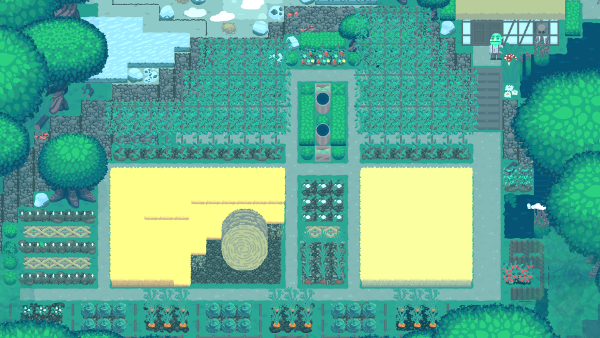 A typical farm in Orcish Inn with grown hop, oat and other plants.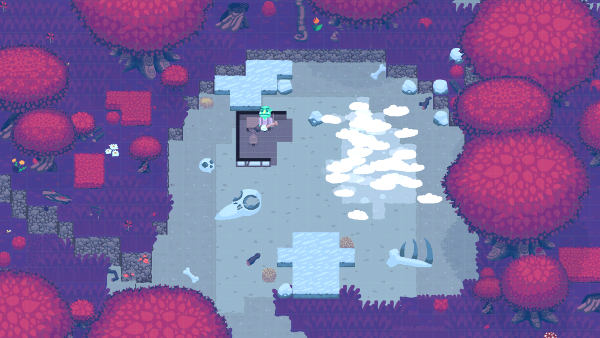 Setting up a little house in the forest during autumn.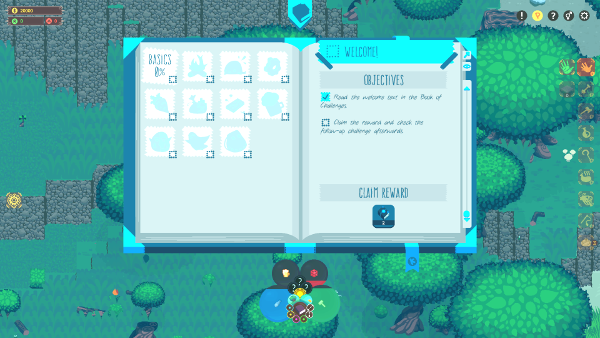 The Book of Challenges offers little tasks with rewards and functions as a tutorial.
The new Steam community hub will be home to future discussions, guides and videos. If you have questions or anything to share or contribute, free free to head over to the Community Hub or use IndieDB's comment section below. Don't forget to wishlist Orcish Inn on Steam, so you get notified when the game gets released (and no, there isn't any release date or price yet!).

If you have any questions or problems regarding Orcish Inn, just ask.

Best wishes,
Steven Colling
@StevenColling on Twitter
info@stevencolling.com