Hey my spooky friends! I'm back from the Poznan Game Arena in Poland where I showed Orcish Inn to a lot of people. It was a fun weekend with awesome player feedback. I met many nice people, both players and other developers alike. Right now I'm working on a Halloween update for Orcish Inn. It will be released later this week, mainly to celebrate the coming days of overusing the color orange and dedicated to the many children who probably die by candy. Anyway, once again the orcs from Orcish Inn need your help! The upcoming pumpkin objects can have faces like shown in the following image...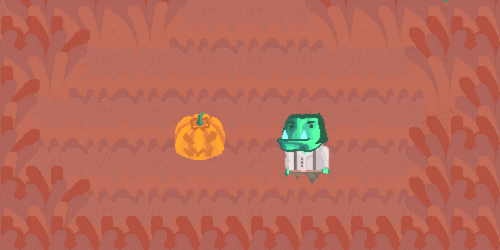 ... and if you have ideas for fun faces, don't hesitate to make as many as you want and send them to info@stevencolling.com so I can implement them into the game. Please keep in mind that the template graphic (which is 200x200 pixels) will be scaled down to 50x50 pixels. Just download the template (right click and save the image), open it in the graphics software of your choice and draw a face on it with white color only: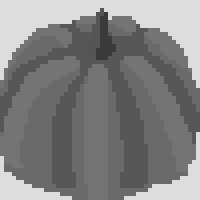 Here is an example face: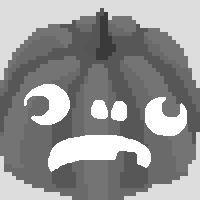 Feel free to make standard faces, variations or go completely wild and creative and make symbols or ornaments. Like said, send them to info@stevencolling.com. If you are on Twitter, you can also post the image there and if so, make sure to use the #OrcishInn hashtag. If you have questions, use the comment section below.
The event ends on Saturday the 31th October.

Halloween! Yay!

Cheers,
Steven