Orange Moon V0.0.6.1 is here! First update this year adds new enemy, new weapon, and new decoration, that will be used in a story later, and bugs fixes.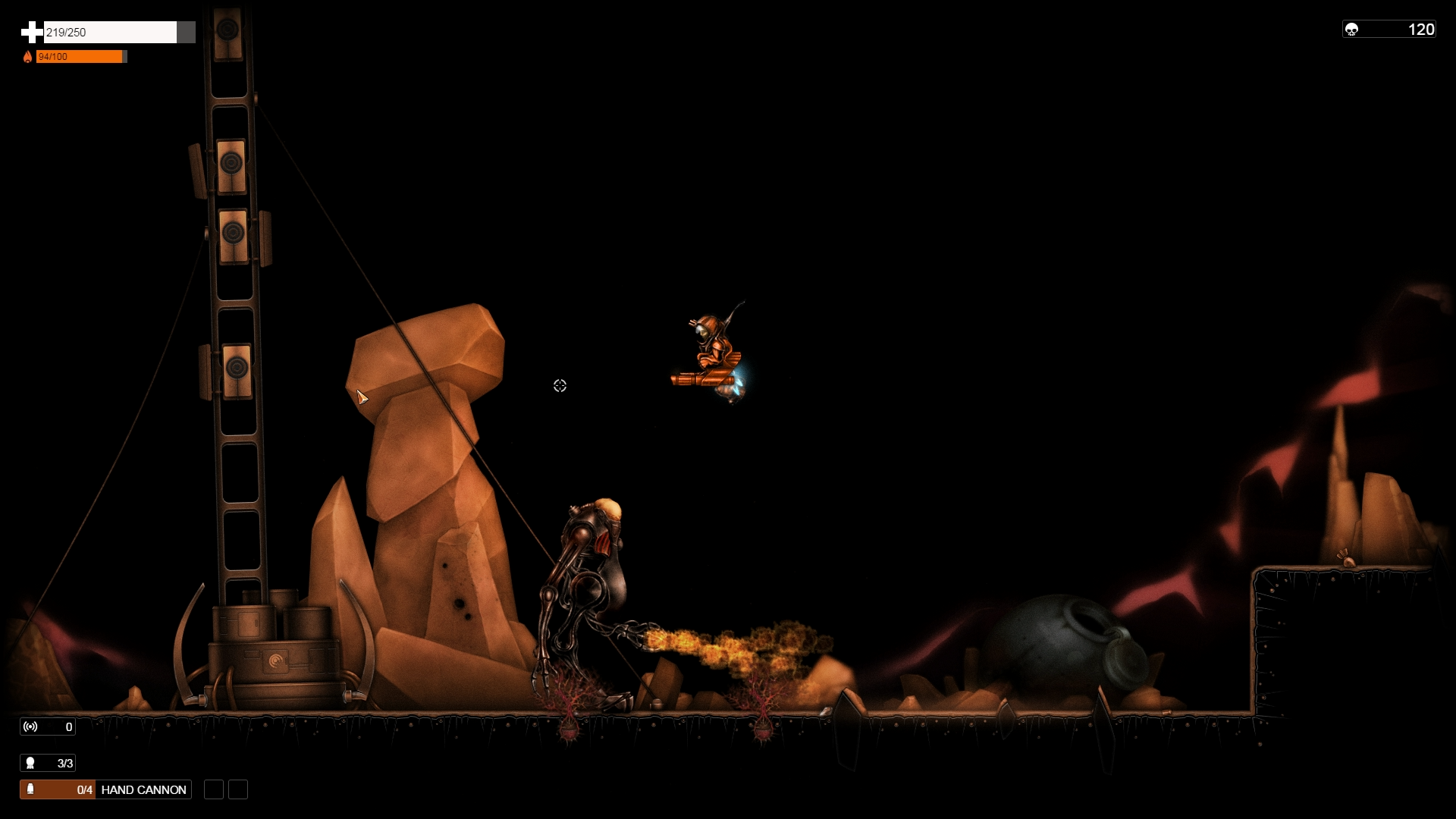 Minigun
Powerful but slow to warm up weapon with 5 upgrades. The upgrades will improve fire rate and warming up speed. It can go through all of your ammo in seconds, so be careful when using it. Player cannot use turbojets when minigun selected. Minigun shares 0.308 ammo with machine gun.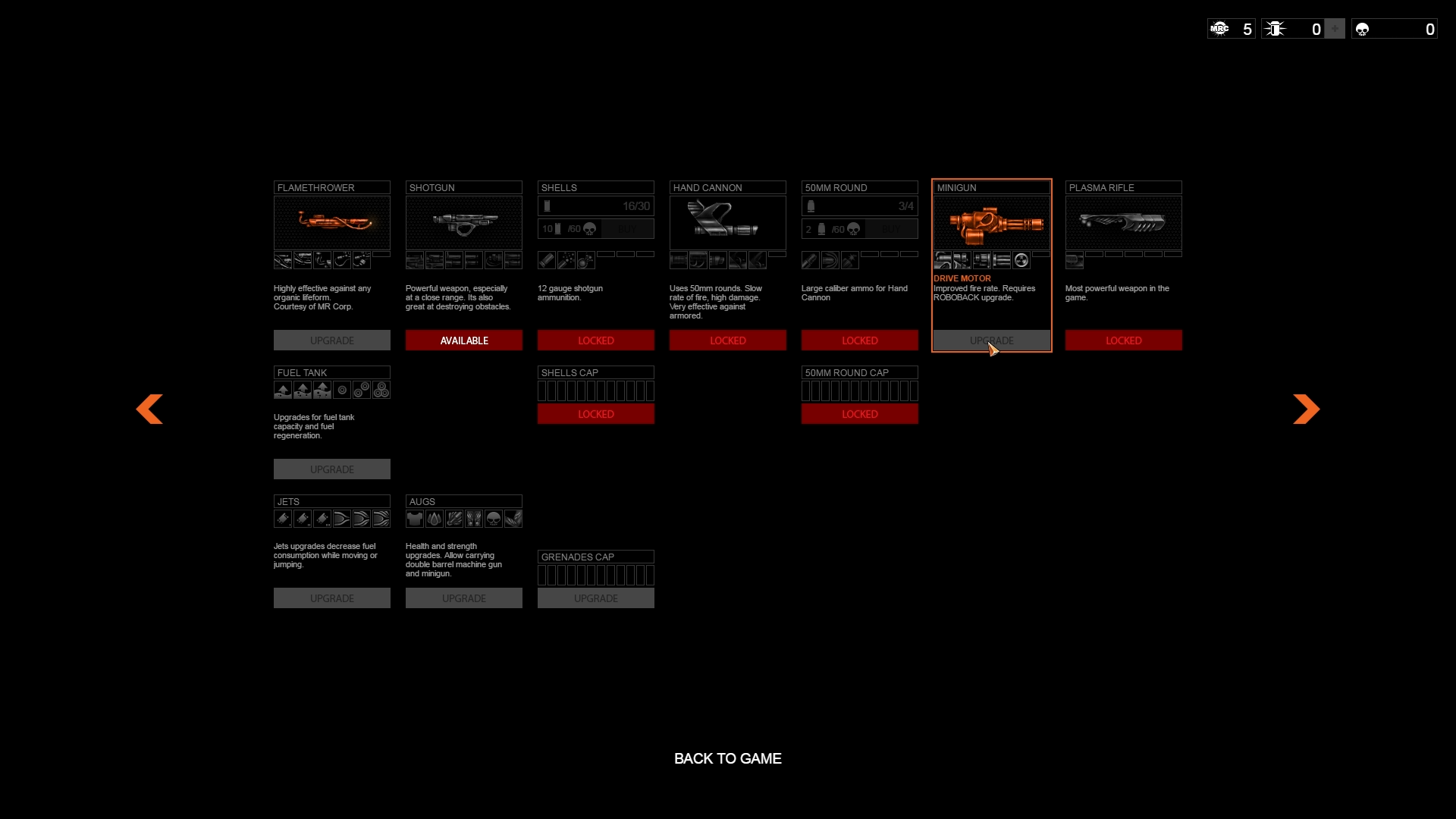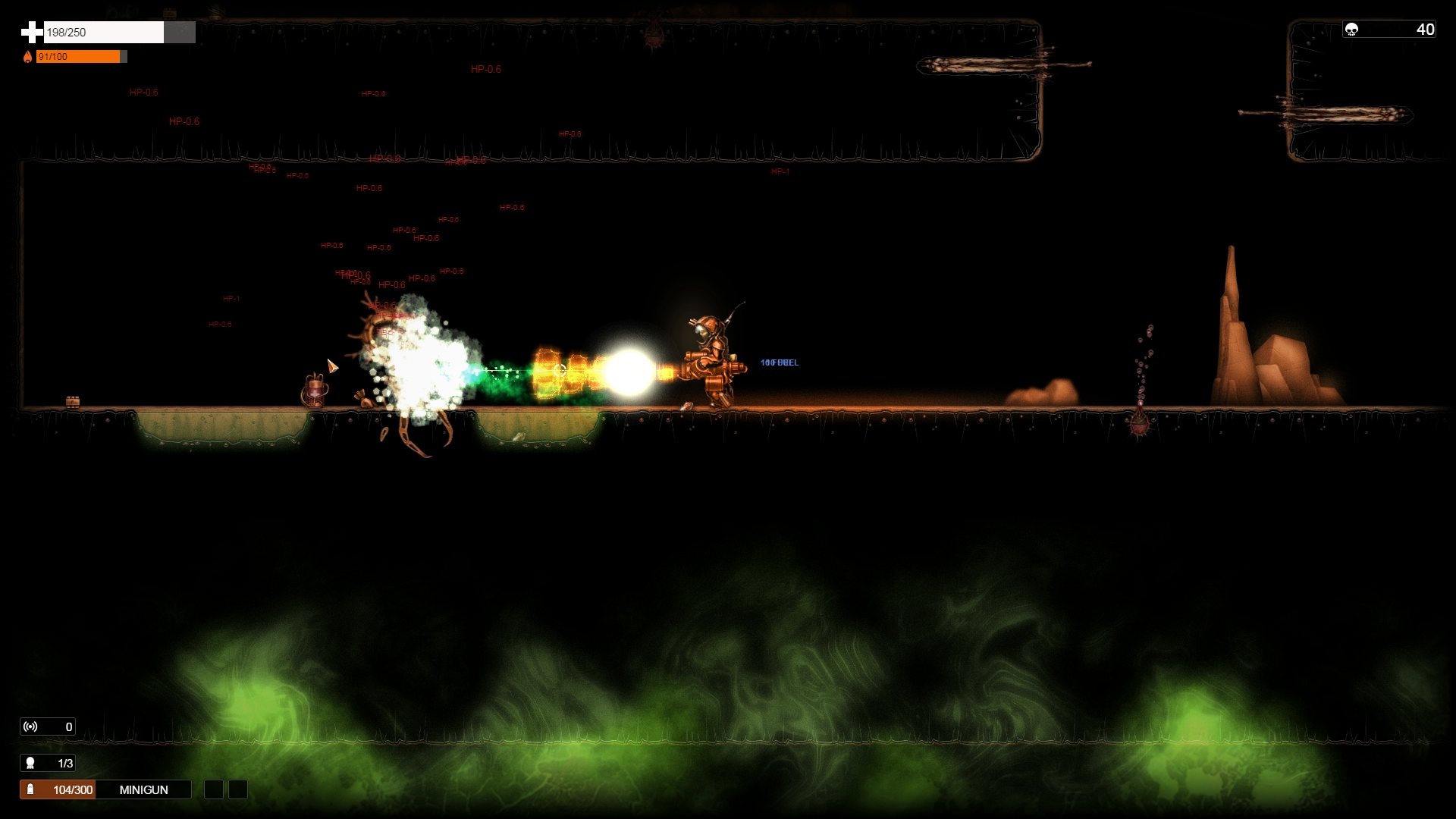 Forgotten Astronaut
New enemy, forgotten astronaut, added to level 6. Heavily augmented, human in the past, adopted to moon environment omnivorous zombie, wondering the landscapes of Orange Moon. It gathers grenades and landmines to hunt moon's lifeforms. It also collects junk and uses it to hold the landmines and grenades in place on his back.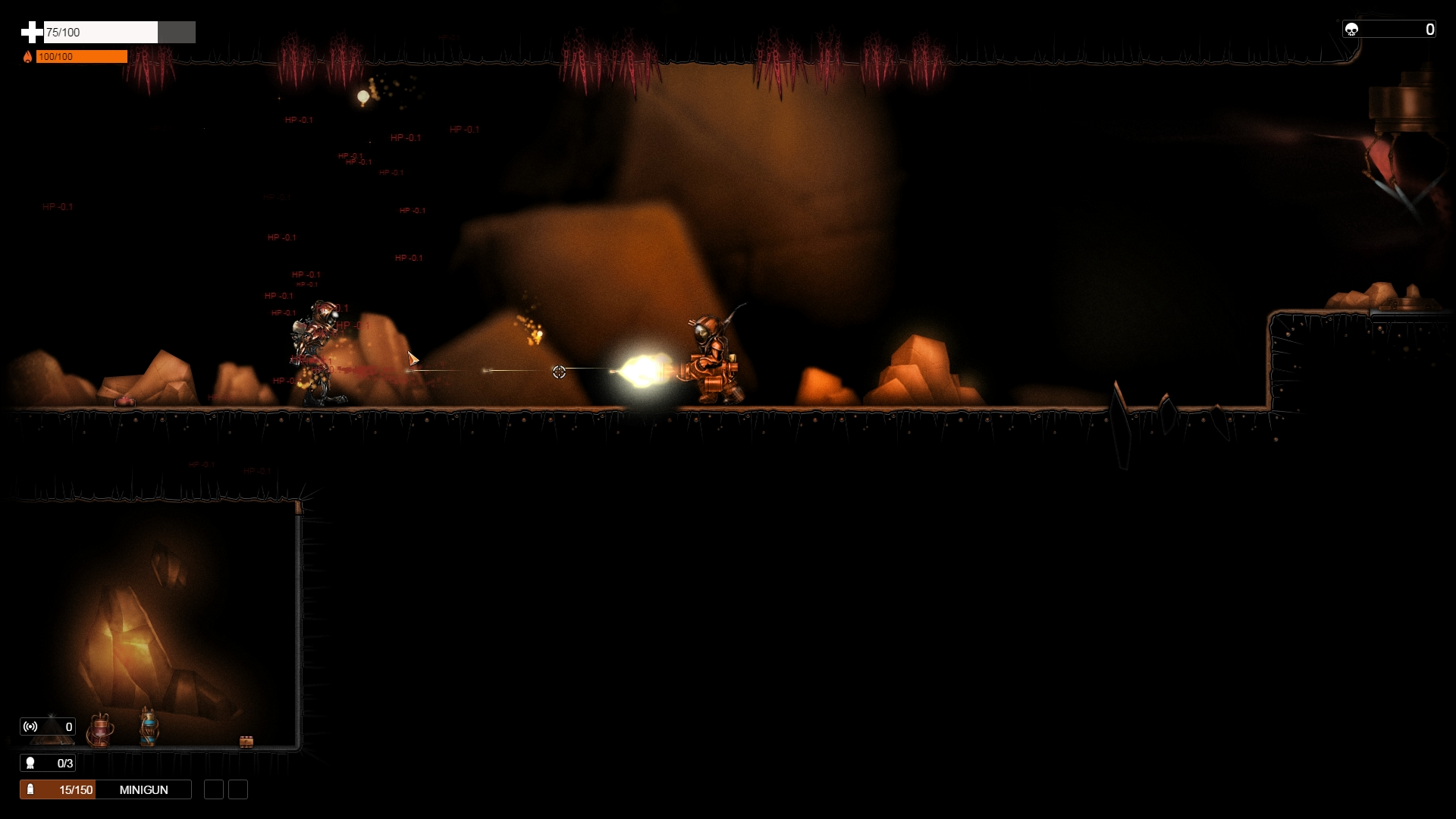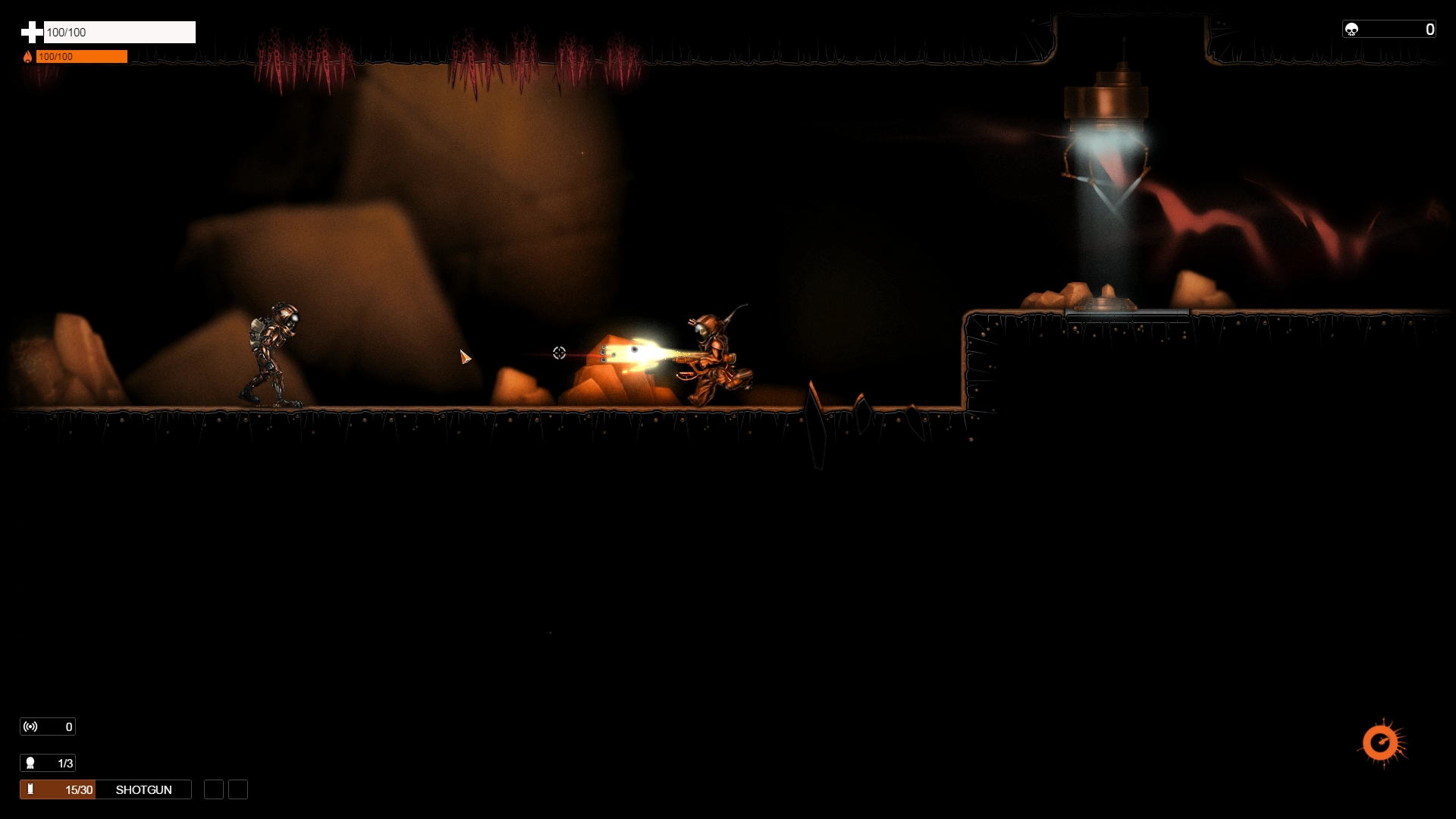 Most effective ways to kill - grenades, hand cannon and flamethrower. Will drop the head, which when picked up provides 1 MRC point and 25 score.
New enemy - forgotten astronaut on level 6;

Jammer decor;

New weapon - Minigun. Can be unlocked for 20 MRC points;

5 Minigun upgrades;

Plasma rifle artwork for upgrade screen. Plasma rifle and cells will be unlocked on level 8;

Controller - weapon selection redesigned. Check controller mapping to see how to select weapons;

Inventory for puzzle objects on level 2 implemented;

Improved puzzle objects placement highlights on level 2;

Second Loader on 5th level won't spawn a red key when killed anymore;

Upgrade cards fade in/out improved;

Sounds when switching weapons added;

Pressing F12 won't open development panel anymore.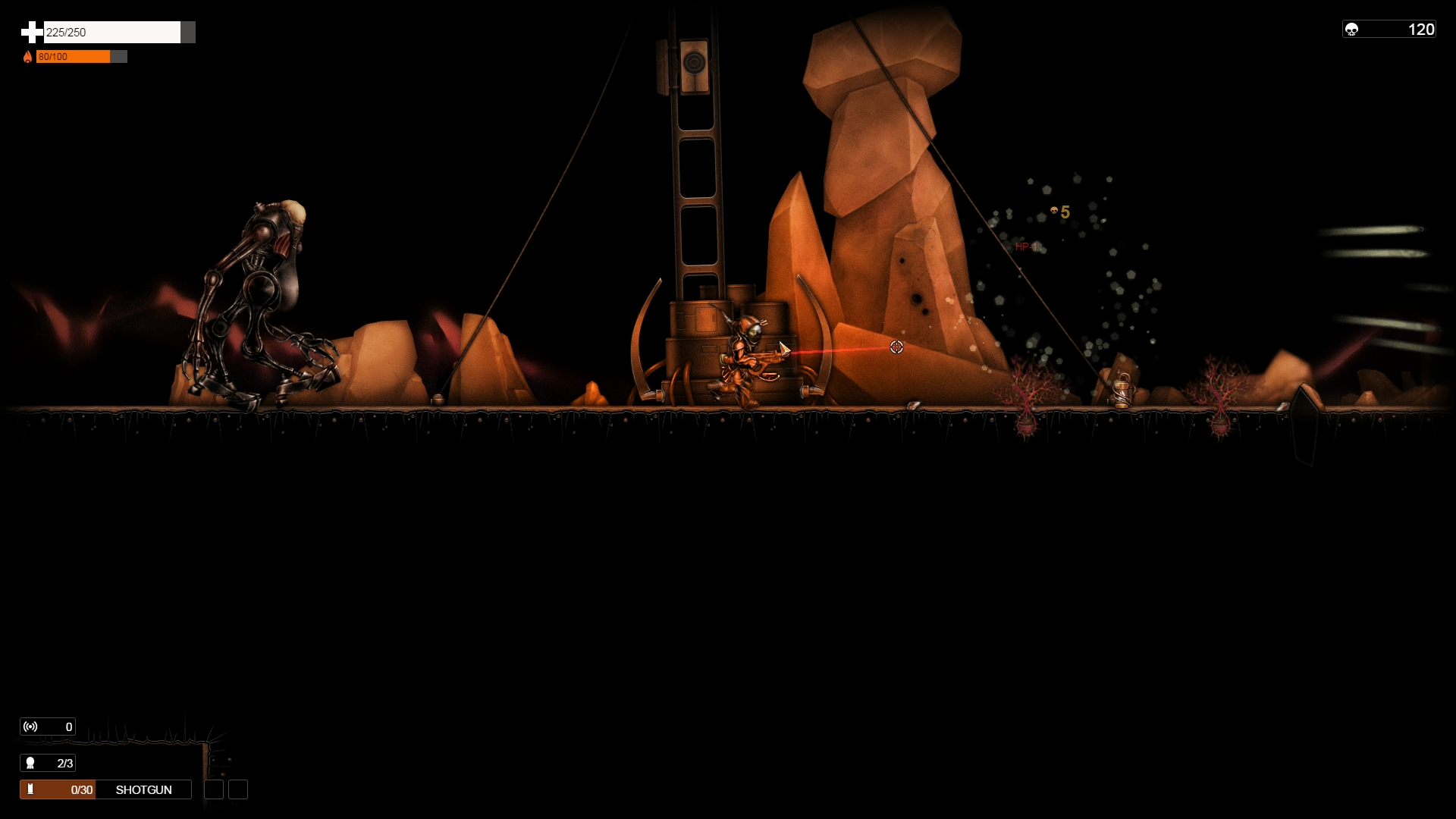 About Orange Moon
Orange Moon, 2d action platformer game with RPG elements and puzzles, full of dangerous native life forms, raiders, remnants of alien civilization and harsh environments. Search for a new life and natural resources, deploy beacons for mining drones, and find ancient alien artifacts that will help you in your exploration of Orange Moon. Augment your explorer to make him suitable for upcoming challenges, upgrade weapons and ammunition with ancient alien technologies and materials that you'll find in your journey.