Operation: Gral is now available for download!
After a comically long time stuck in and out of vaporware hell*, Operation: Gral is finally available! 22 levels of intense, pixellated, high-octane FPS action! Get the holy grail back from the remnant nazi chapter holed up in Castle Todesdrache. Plenty of armed soldiers and menacing bosses stand in your way. This should not prove an impossible task, however. After all, the OSA has sent none other than William J. Blazkowicz to take care of business. Get Psyched!
Operation: Gral is the joint efforts of Marcus S. and René N. Based upon the SDL source port of Spear of Destiny, the mod offers all new levels, new features, artwork, sounds and music for a completely new and fresh Wolfenstein experience.
*Vaporware status is solely the fault of Marcus. Map making takes a long time, okay...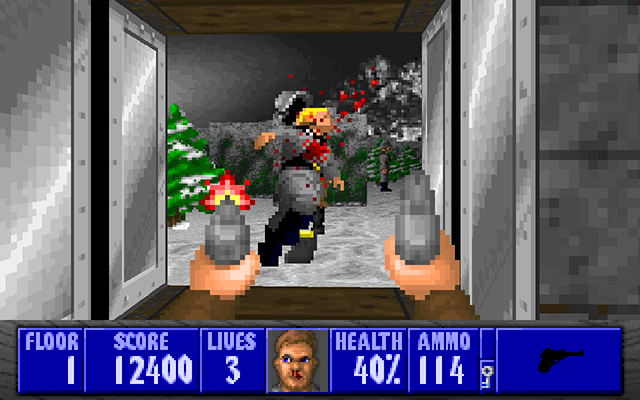 Grab a drink of your choice and your favorite mouse/keyboard/controller and prepare for an all new Wolfenstein adventure. Go give those nazis hell, Blazkowicz!