Operation Dead Dawn: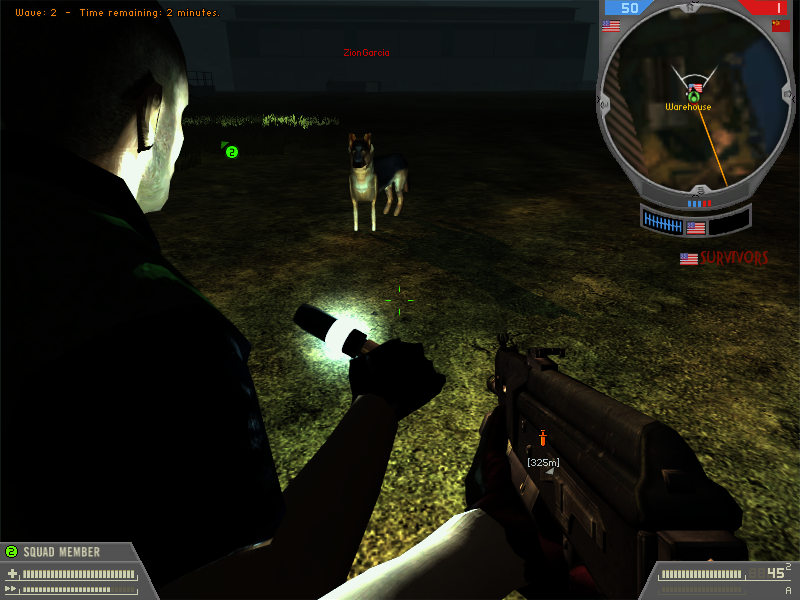 Progress has been moving slow but steady. We took a slight break during Thanksgiving week, but other than that we have been really trying to get more completed, and at the least a bit more polished.
The first Beta was extremely helpful to us, and it let us know our dificulty balancing was near perfect to our expectations. I'm extremely glad we got plenty of feedback. Through the feedback we were able to decide on some changes as well as additions.
Speaking of additions we have had a good little line-up going for Beta 2. For those of you who have not seen the public updates I have been posting every now and then. I'll go ahead and list them here, as well as go into a bit more details.
*Hidden Kits - This is something we originally had planned but were not able to complete before the first Beta, which we had scheduled for Halloween Day. Basically, if your low on ammo and on the run, sometimes it helps to take a moment to look around. Who knows, it might pay off and you might find a Scar-L laying in a dark alley. We have a large system setup for each map giving locations based on the overall effectiveness of each of the kits. However, don't assume after the round ends that that kit will still be where it was before. Either it will be swapped out with a different kit, or there is even a possibility that nothing will be in that spot for the round. Meaning, we added a system to allow hidden kit spawning to change each match you play. What makes Hidden kits great is, finding guns like an AK-47, G3, Scar-L, Benelli M-4, and several other much more effective weapons, give you an awesome edge against the zombies, and sometimes can give you that extra push to knock them back, or take over an area to defend.
*Commrose - The Commrose has been changed up a bit to hopefully give you a few more teamwork options. Right Clicking spotted gets you a few more options such as, allowing you to point out kits you see hidden in a corner, or maybe point out an easyier route you see to sneak past the main horde of zombies. We also, gave the Squad leader a voice option to ask his squad to Group Up, for example.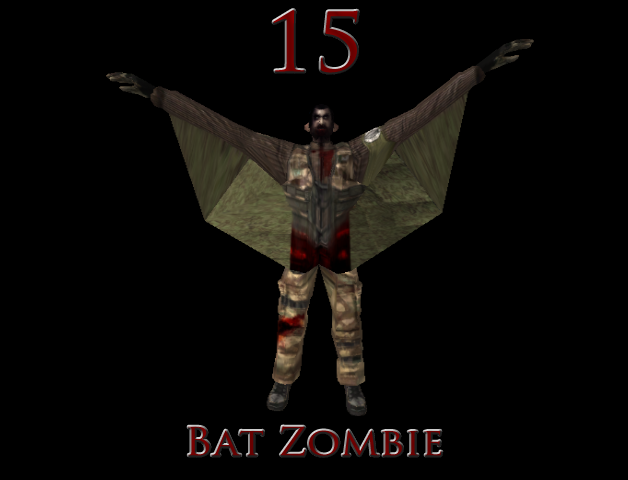 *Bat Zombie - On request we made a flying bat zombie. Honestly we hate this thing with a passion so far, since it really can tear your team to shreds. My main suggestions against a bat, If it hasn't been spotted spot it out no matter how far away it seems. Then, once you spot it or someone else spots it, get behind cover and shoot till it drops. They are so incredibly cool, but so annoyingly deadly, and will definately change things up when your in the grind of battle.
*New Voicing - I got together with a good friend of mine that does some Voice-Over work for a living, and he gladly agreed to help us redo some survivor voice recordings. Hopefully, they fit the game better than mine did.
*New Music Tracks/Player - Big thanks to my clanmate Airphel for giving us some extra music for the mod. We also have a more complex Music Player on the spawn menu in-game. If you choose to play music as you shoot zombies, we have 8 Tracks you can choose from to play.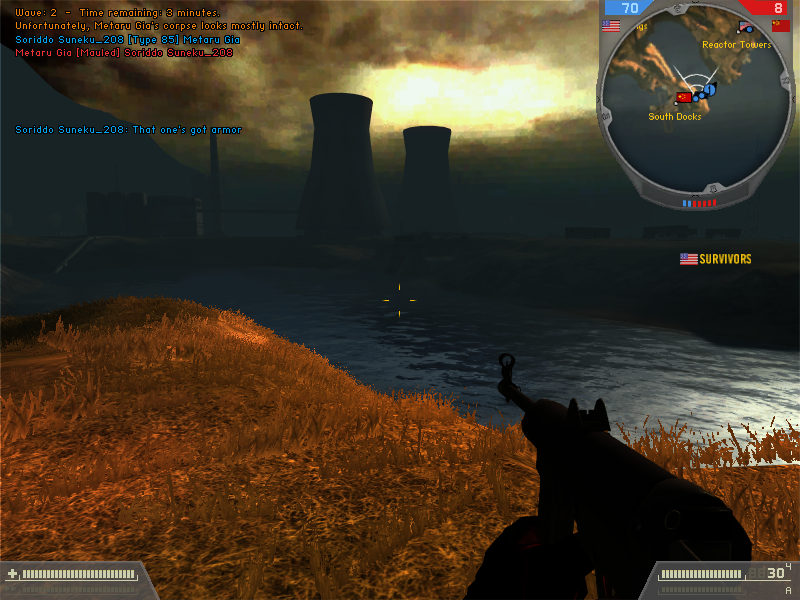 *New Dalian Map - Dalian Plant is being added and has been re-lighted and shadowed to be more like the crack of dawn, with a good little storm brewing. Also, the play area (combat zone) is slightly different than you may be used to, but otherwise the large area made things too spread out.
*New Arena/Training Map - This map is more for practice, but you get every kit layed out in front of you, and each wave is a different type of zombie. Once it cycles through each zombie it adds another. So, then you fight 2 of each at once, then 3, then 4, etc. You can't lose or win this, but it is good practice, and a good way to get used to fighting each type of zombie.
*Map Tour Gamemode - This is a simple gamemode that just plays the maps in daytime with no AI or anything so you can look around and get yourself familiar with the maps if you are not already.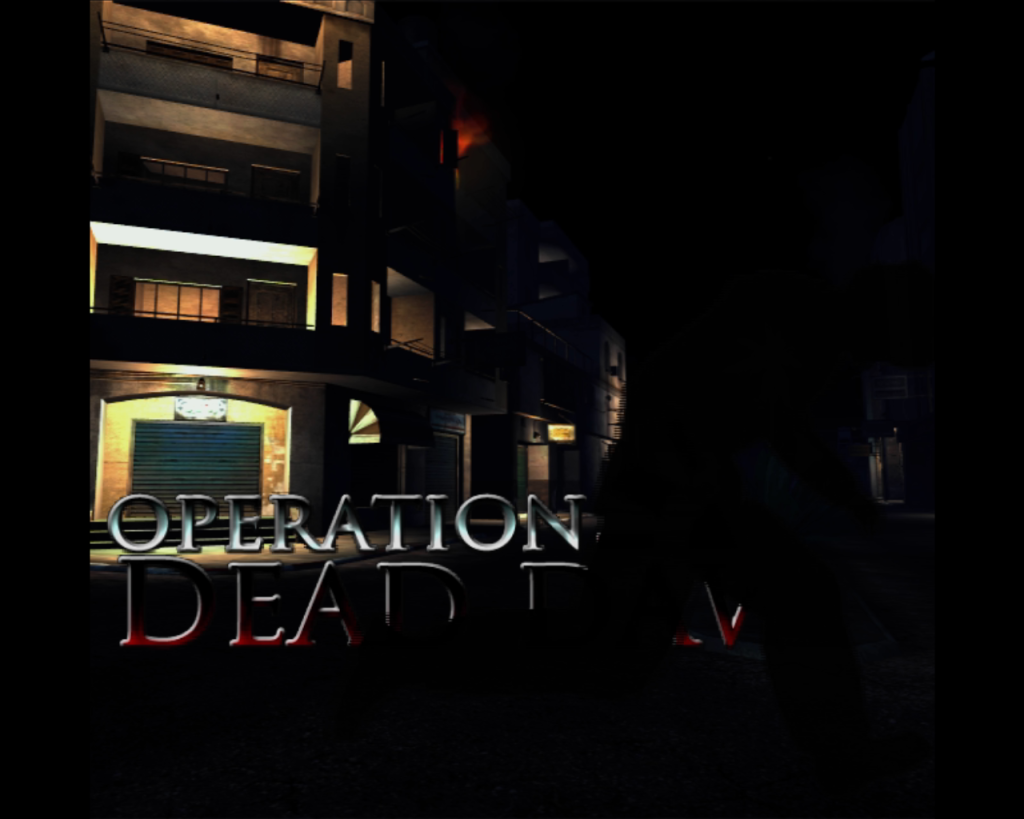 *New Intro Video - We recently made a short intro video for the mod, It's simple but adds such a nice touch, to the game.
*Fall Cleaning - Operation Dead Dawn Beta 2 will actually be either smaller or roughly around the same sized download as the already small beta 1. Uber found a few ways to actually shrink the map sizes, as well as clean out the entire mod folder of a few small files. These seemingly small changes made the mod much more efficient and has brought the mod size down significantly. The installer will compress it and bring it even lower than it is now which it currently stands at only 116 MBs including all the above changes and additions.
We have plenty more in store for OPDD, including something never really attempted in Battlefield 2 that we now know is pretty possible, and I can't wait to get started. Still, we need more feedback and suggestions based on what we have now. Feel free to post in our ModDB forum section, we hope for more feedback and suggestions in the future.
Beta 2 Release Expectancy?
We expect to have Beta 2 released within the next 2 weeks. For our family's sake preferrably before Christmas.
Special Thanks To:
"Total PC Gaming Magazine" for adding our mod to your issue #28, being published in the UK on December 24th. It will also be sold in the States from what I am told but will not arrive until January.
Airphel, for the awesome music.
As well as my good friend Zach Weiss for the upcoming Voice over work.
Zach Weiss at Pastorini-Bosby Talent
Zach Weiss at Madane Studio
Zach Weiss' Voice Over Facebook Page
Also I would like to thank everyone for your support in the mod, don't think we have stopped working on it. I assure you, we have much more planned! (Since both me and Uber love the Red Alert series I think this quote fits) "No Comrade Premier, it has only begun."
- CrazySoldiersProductions