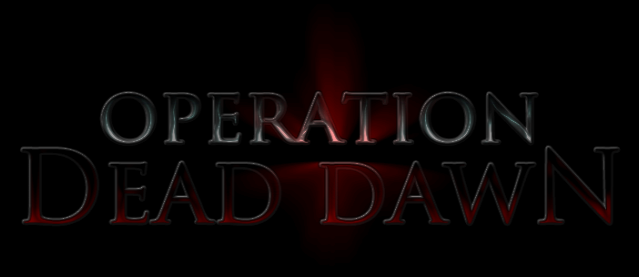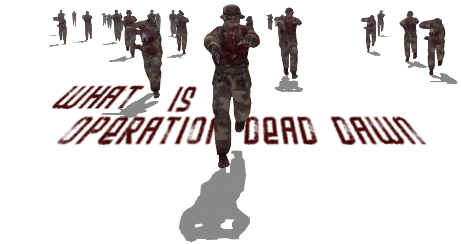 OPDD is a zombie based modification for Battlefield 2. Unlike every other Zombie mod we have found clever ways to make this a very different experience. While we are still in development stages of the mod, trying to find what people like and don't like as well as keeping everything extremely balanced using on situational coding, we have several plans to further advance to a new level of Battlefield modding. As you will later read in this post we plan to cover things like a full campaign mode, as well as a team based multiplayer game.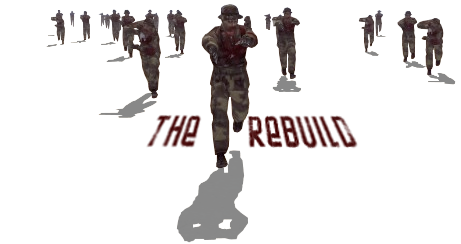 For those of you who have been following us for awhile, don't think we have stopped the OPDD project. We apologize for the long delay on releases as things have been hectic in our own lives, which massively slowed production. Finally, we got back into it and took the time to take a step back looking at the mod and really finding what the mod lacked. While the basic multiplayer gameplay was fun, it sometimes felt as if you were hunting zombies instead of them hunting you. We also realized a lot of our coding kind of got jumbled together in the chaos of initial production.
The next build which is going quite smooth now after an initial bug that had us stumped for literally weeks has made great progress. Zombies no longer go for flags, they go for anything that breathes. On rare occasions some zombies might "rot", as I like to call it where they suddenly just stand still, but this was easily fixed to respawn them if the game finds a zombie AI rotting. We removed the feature where zombies spawned where they died. With the new system you'll find yourself getting overwhelmed by shear numbers without it, and if we had left the feature you would be ultimately doomed every few seconds. New build will have finalized shaders, as well as a complete redo of the multiplayer gamemode (more on that later).
One other change in the rebuild is animations. Several weapon animations are being redone to make the game have a more adrenaline feel to it. Camera movement has been added as well as reanimating the reload animations to military procedure (causing it to be faster and more efficient) which really makes you want to do whatever it takes to stay alive, even if it means wasting half a clip firing like a mad man in large sweeps.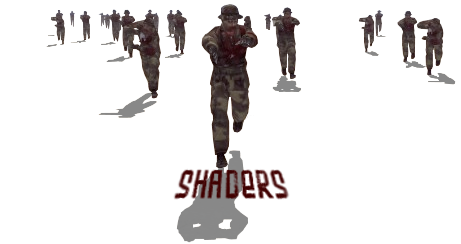 Shaders are finally completed, and while we don't have our maps to match these shaders, (making them dark and scary as hell basically) they certainly add to the game. Water is 100% amazing now. While it can't refract light, it can still have a Fresnel effect as well as actual 3d waves with a foam effect along the shoreline. Environmental Mapping (reflections) has also been improved you'll now notice faint reflections on your gun which also makes the bumpmap look much better.Below is a screenshot as well as a link to a short video demonstrating the shaders. Shaders of course were made possible by Uber's amazing talents.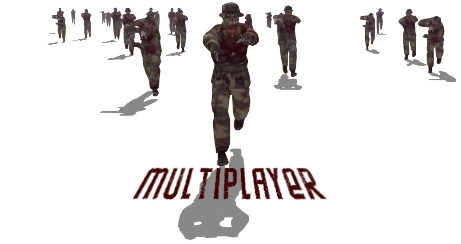 This is something I think will improve the game immensely, because multiplayer mode seemed to lack a lot of fun and re playability. The new multiplayer will be extremely team based, to succeed you will need to work together. Kits like the Supply kit won't be as easy as you would normally expect. While the M249 will still mow down zombies efficiently you'll need ammo, to get ammo the supply soldier will still have the ammo bag as usual however you cannot deploy it. Therefor, you'll need some cover fire as you resupply yourself and teammates. With the hoards of zombies focusing on players and being clever enough to sneak behind you from time to time, you'll need to learn to cover each other. We will post more information and media when it is available on this topic.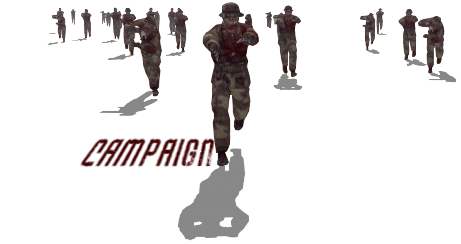 Campaign will continue as previously planned. We have 10 missions planned out for the whole campaign and only 1 fully completed. However, with the new AI system a few minor changes will need to be made to the current completed mission. I really don't know how to explain campaign without giving away too much details on it. I've personally spent too much work creating the storyline to ruin it now!
Suggestions?
We have a ModDB forums up and running. If you feel you have a suggestion for the mod on how we can improve the gameplay or the mod in general please feel free to post in our Suggestion section. If you are having any problems with the mod I have made a Help section as well.
Our ModDB Forum is located here.
We hope to have a new release soon, and cannot wait to get feedback on our new changes. I really think a lot of people are going to enjoy it.
- CrazySoldiersProductions
UberWazuSoldier
CrazyIvan1745