On A Run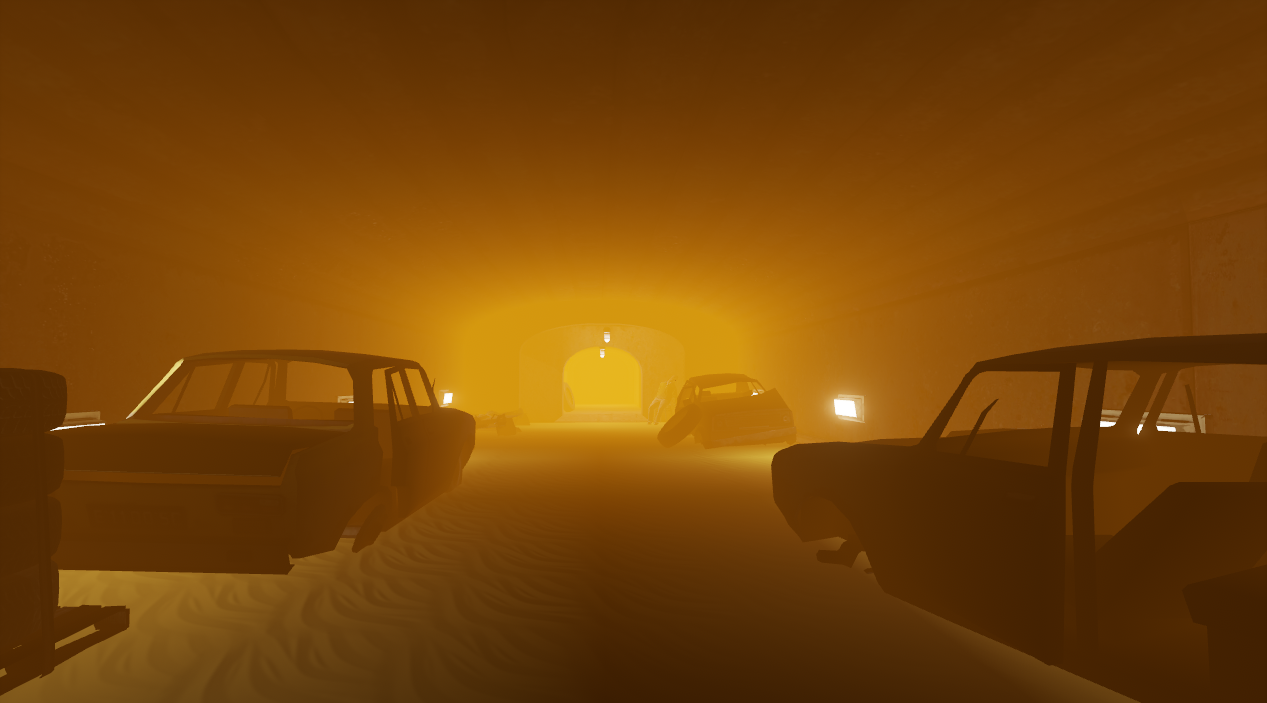 What is this?
The ones who you sought help from, betrayed you. They took your radio and car. A promise of better life was nothing but a lie. Thrown into jail to rot for eternity... But giving up isn't for you - Muster your strength, Gear up, Start the engine of your Car and come back for your revenge!
---
Detailed information
- Map set in a post-apocalyptic world
- A drivable car!
- Scavenging and crafting mechanics
- Open world with multiple different locations for you to explore
- Face the enemy at any time, but the more you wait, the stronger you become
- Custom enemies - Cars
- Upgrades for your car - From Turbo to Blasting speakers!
- Not enough supplies for tough survival
- And more...
---
Who made this possible?
Absolute Legends that playtested this map:

- SIBBO
- And everyone who volunteered to playtest, but didn't get the chance, because I didn't manage to send them the map in time
Also Special thanks to people all around the Source community giving me advice and feedback
---
Credits:
- Car sounds from HL2
- Mob Battle by Silent Partner
- Truth Police by White Bat
- Ghosts 29 by NiN
- Grace Behind the Curtain by Silent Partner
- Novosvětská symfonie(allegro) by Antonín Dvořák
- Bustin Loose by Audionautix
- Cumberland Gap by David Rawlings
- Inside & Outside The Blues by Giorgio Di Campo
- Ghosts 3 by NiN
- Fast and Run by Nico Staf
- Brane scan by Valve
- Hundred Mile High City by Ocean Colour Scene
- Pomade by Silent Partner
- TidalWave by Silent Partner
- Ghosts 34 by NiN
- Avenger by White Bat
- You're not supposed to be here by Valve
- Crawl Yard by Valve
- Catch a Way by Everet Almond
- Desert ambience by Nature Soundscapes
- Oil Rafinery ambience by Soundscapes UK
---
What can I do if I liked this map?
If you liked the map please consider rating/adding it to favourites, It helps me as a creator to gather feedback and motivation for my future content - Thank you!

#dejavu