Hello everyone,
It was a little longer than planned but here it is, Omniomicon public Beta 2 is out!
This new version propose a new additional civilization: the Smervs, but also a new mod file for Omniomicon Gameplay modifications (Omniomicon - Gameplay.dm), and few others changes to previous nations (Ledan and Plavendel).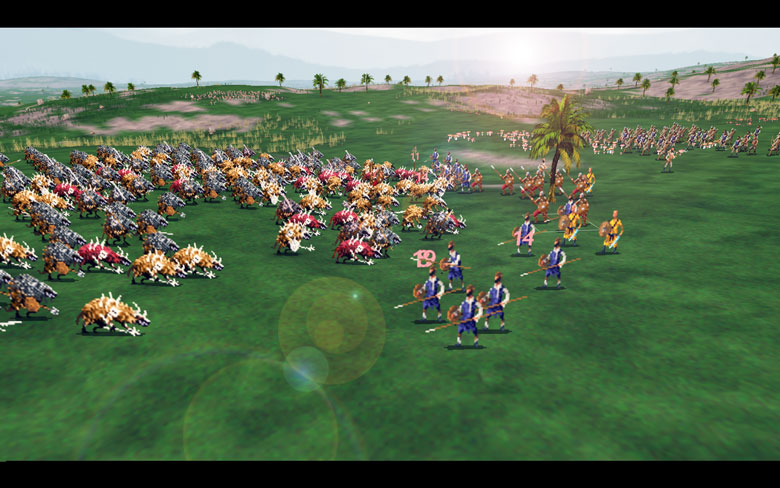 I would like to thank especially David88 who alpha tested Smervs and suggested many interesting ideas.
[Omniomicon] Chapter 3: The Smervs
Here we go with the Smervs.
The Smervs are terrible creatures and a growing threat. How could these once secretive and cowardly scavengers become aggressive and bloodthirsty? Some speak of rage and magic, others demons and bloody rituals. The Smervs are gathering and now rampage, kill, plunder and desecrate graveyards, spreading chaos and death. Nothing seems able to stop their madness...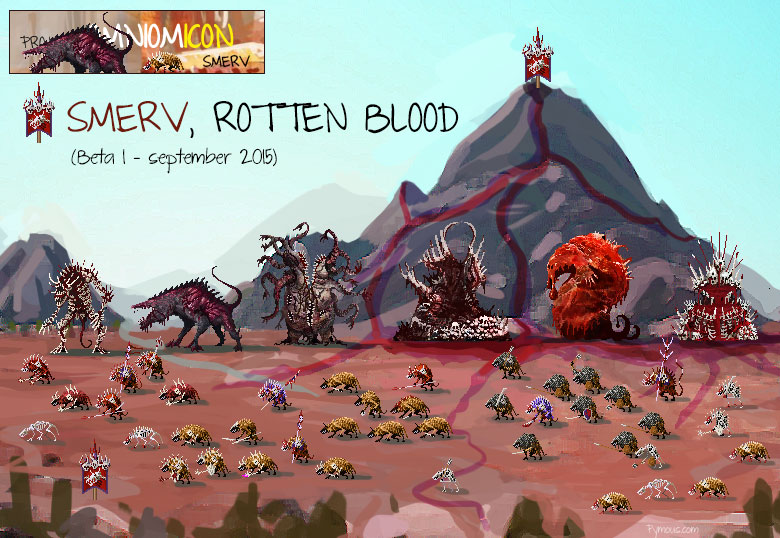 New Omniomicon Gameplay Rule-set module:
Additionally to the new nation you'll find another new .dm file that can be activated in your mod folder (Omniomicon - Gameplay.dm). This file is the beginning of some changes that the project will induce to the main game mechanics. For now it only affects and changes some weapons stats of the base game, but in later versions you'll see more changes to also armors, spells, research, poptype, etc...

This module is optional, but it is advised to activate it if you want to play in the new Omniomicon universe where all the civilizations will be balanced around. But it is not mandatory, and you can just play the new nations along the Vanilla ones. It's your choice!
The table below presents an extract of current changes introduced to weapons stats: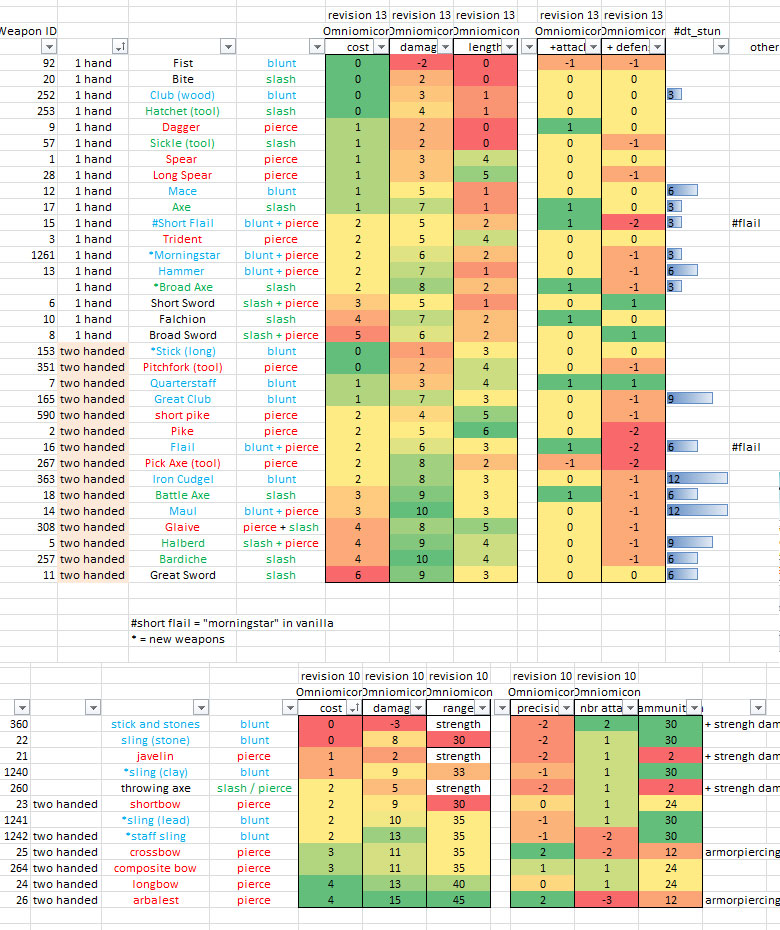 Patch/Fixing:
Only few changes to Plavendel and Ledan, mostly bug fixes and addition of some of the new modding commands we got with the last official dom4 patchs.
Plavendel:
- Diseased Warriors #def 11 --> 10 (Thanks to David88)
- Plavendel ennemies can destroy Celestials Spheres found on captured provinces (thanks to the fixed #req_notnation command from 4.20 patch)
- Added #undisciplined tag to Diseased Peasants
- Added #aigoodbless 80
- Fixed wrong cost of a Pretender

Ledan:
- Added #aisinglerec for flag bearers
- Added #aigoodbless 80
- Fixed wrong cost (Ancient Totem): from 10 to 160
What's coming next?
Like for all major release, the next one will feature a new nation: the Voilans (a human-based one this time! And a more peaceful I promise!)
If you want to participate to the project I am also looking some help for rewriting description in a well-written English. Ledan descriptions were all reviewed and rewritten by Globu but unfortunately we have no news from him since many months now...
Finally and again, don't hesitate to give feedback, propose ideas and report bugs so I can continue to improve this total conversion project!
Thanks again for your support, and enjoy!