Introduction
Tired of purely fictional freelancer universes? Tired of impossible solar system configurations? Look no further! OLG is a powerful new mod for Freelancer that aims to preserve the original game mechanics (for the most part: bots and bats likely have to go) and factions while placing them in a semifactual setting.
The Research
I have been doing extensive research on many solar systems near the sun, especially other sun-like stars. Did you know that there are over 500 G-type stars within 100ly of the sun? Well, that is a lot of adventure.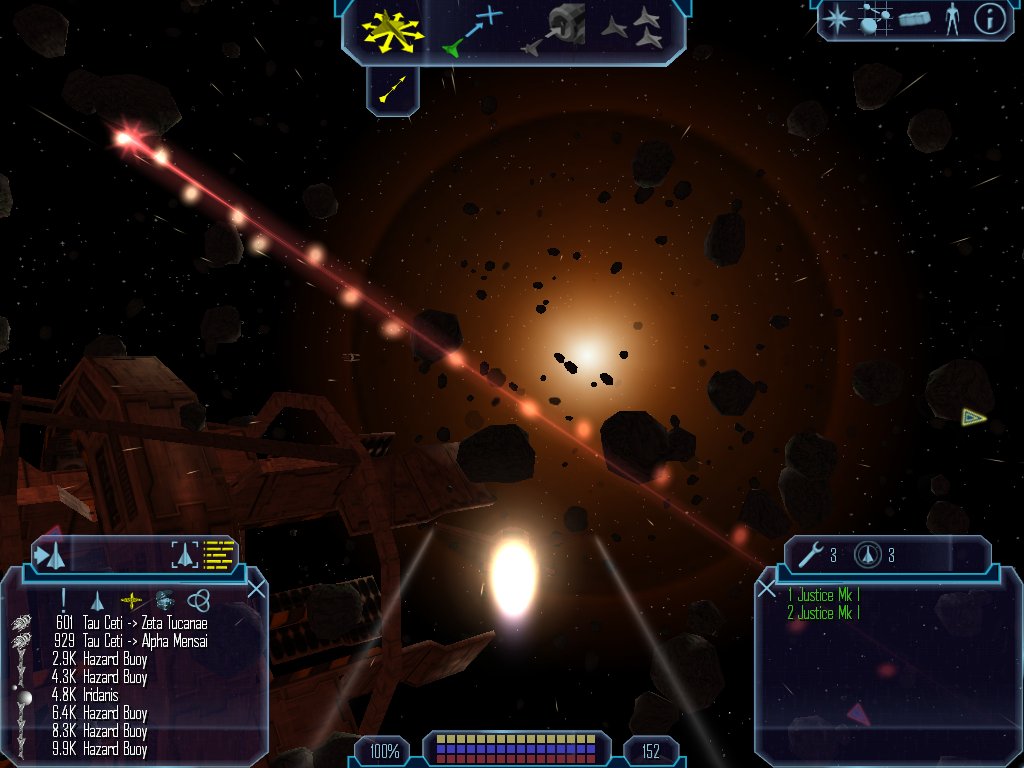 I am trying to preserve factuality, so that means that if a system is supposed to have a debris disk and nothing else, it has a debris disk and nothing else in the mod. This creates simpler systems for sure, but it also preserves how the universe actually is.
At the same time however, I will not assume that planets do not have moons (especially gas giants that aren't super close to their star; they certainly must have moons, all our gas giants have like 30+ each). So, a gas giant orbiting in a habitable zone might have a habitable moon.
Features (Planned)
Who here plays EVE? I do, and I have a lot of respect for EVE's unique 0.0 game mechanics (in a nutshell, player corps /clans/ claim systems, defend them, open pvp, etc etc). Eventually, this is going to be a multiplayer only mod that will be similar.
Planned Features for Multiplayer
Player corps are formalized: if you can recruit at least 10 people you get your own faction and NPCs who fly ships of your choice.
Player corps can control systems, and their NPCs will patrol these systems.
Player corps can declare war, and NPCs from each faction will fight each other and the player corp members.
Player corps can buy stations for their corporation and place them anywhere in their controlled space.
Player corps can buy jump gates and place them between 2 adjacent systems under their control.
Cool? I think so. By the way, this will be updated on a weekly-downtime system so any changes you make will appear at the end of the week.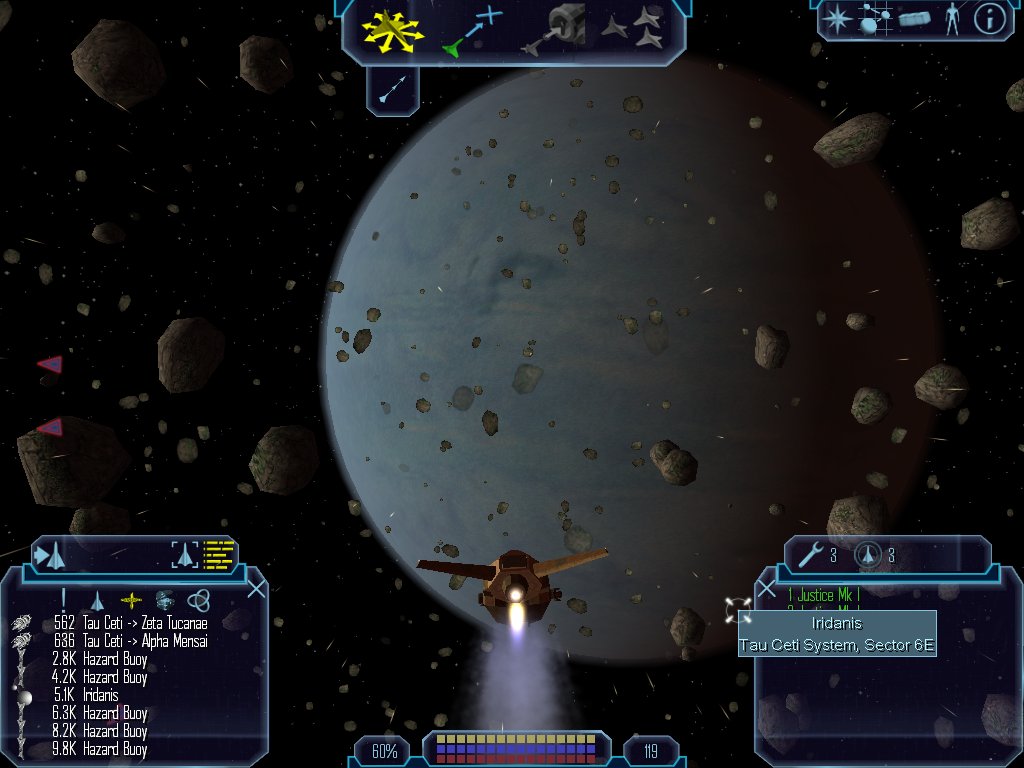 The entire universe will be open pvp with no exceptions, and I have made pvp more likely. I made the only profitable careers mining and trading, which means that if you want the money you have to shovel out the industrial alternate character. And we all know how vulnerable those are.
Design to Fit
Players will claim systems by proving that they can keep all opposing factions and system owners out of said system for the weekly period, within reason. If you can cripple their operation in said system, you can have the system.
When a station is placed, it will have no commodities to buy/sell, but equipment and ships available may be chosen.
When a system flips, stations belonging to the system's former owner get owned by the new guys. The NPCs also switch over to the new guys. Same for private jump gates.
I have also avoided adding as many stations as possible into the game, so there is lots of room for player improvement.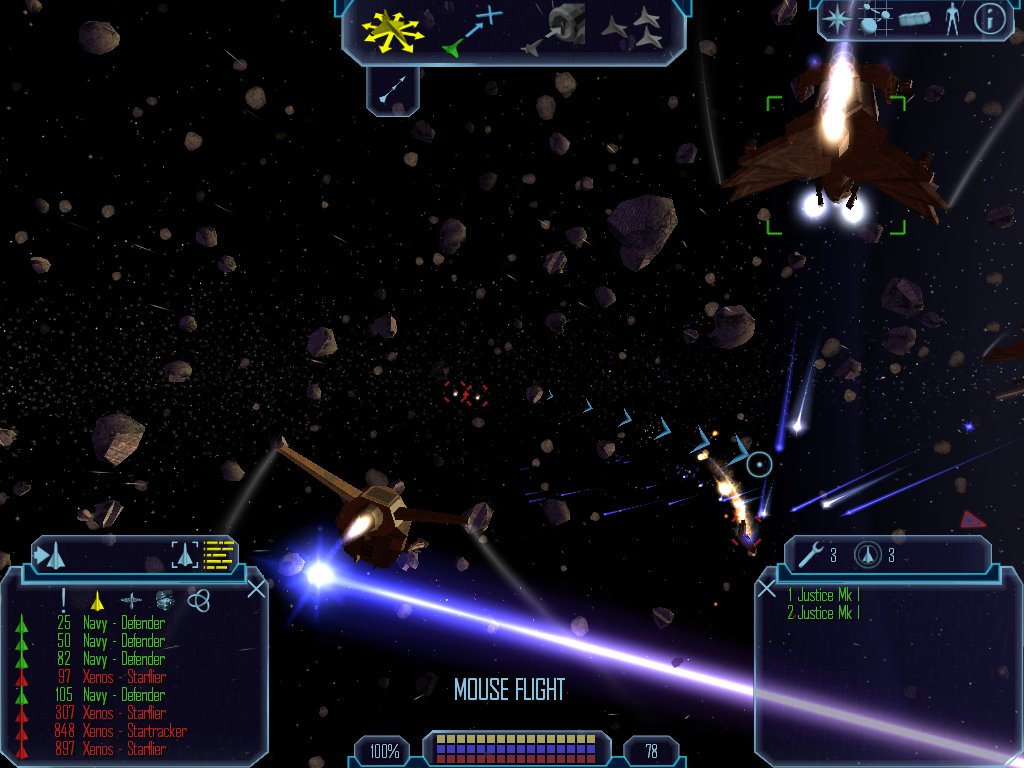 Current State
This is a very young project with a lot of room to grow. I need to find a server and to finish the universe. I am planning monthly content expansions, mainly adding new systems to control. All the player clan/corp interaction will be by a web-based interface.
Your job right now is simple: Try it out single player and test the universe for crashes and instabilities, also if you know how to...
make a non-new york system starting system.
Increase credit limit.
Or you have a server you want to host this on.
contact me at masternerdguy@yahoo.com or through here.