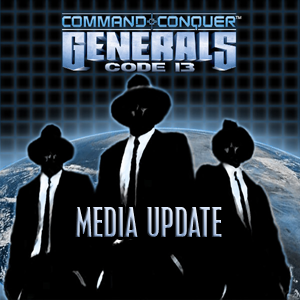 Welcome back General!
Since the Team is working on some balance Issues at this very moment and pretty much all units have been implemented for the Release, we thought that it would be a nice idea to show you some old Beta Videos so the people got something to look at instead of needing to sit around and wait.
These Beta Videos were made quite some time ago but have never been made public. Some Units or Abilities you see in these Videos may have been modified or even removed in the final build.
Why are we showing them to you? Well we thought it would be a nice idea for the fans to be able to atleast look at something while waiting for the release so why should we leave the Videos on the harddrive collecting dust?
Be sure to enjoy the first Video of the mini series, the Nuclear MiG Strike that is part of General Tao's General Abilities. Also keep your eyes open and check the Videos Tab from time to time because we will add more Beta Mini-Videos very soon. Enjoy!
Description:
The Nuclear MiG Strike is part of General Tao's General Abilities. It was inspired by the Nuclear MiG that the allies built in the original Red Alert. The plane flies with high speed to it's target area and drops a tiny bomb with parachute. Once the Bomb lands it triggers a mini nuke, unleashing carnage and destroying every unit in it's way.
Before we end this update we would also like to inform you that we will have a possible Release Date ready soon. Once we know for sure when we're able to release, we will tell you as soon as possible.
Until next time!