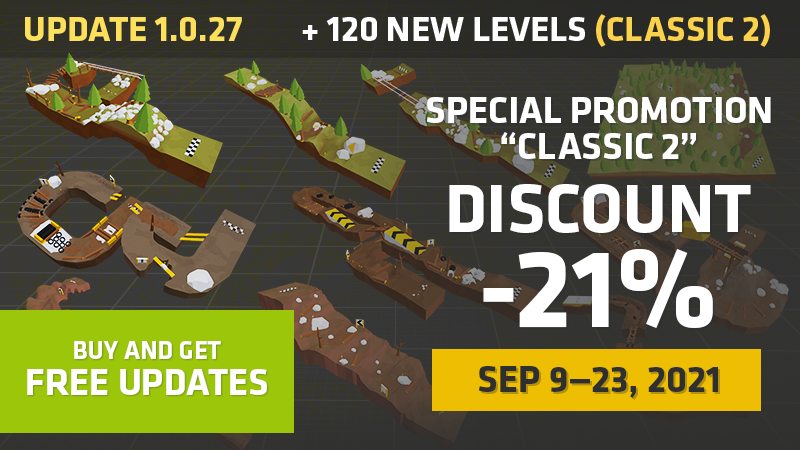 HELLO FANS AND GUESTS!
Last 2 month we work on new update "CLASSIC 2" and today we are happy to release it.
It's a 120 new levels (60+60 reversed) that increase gameplay by 2 times!

Some screenshots: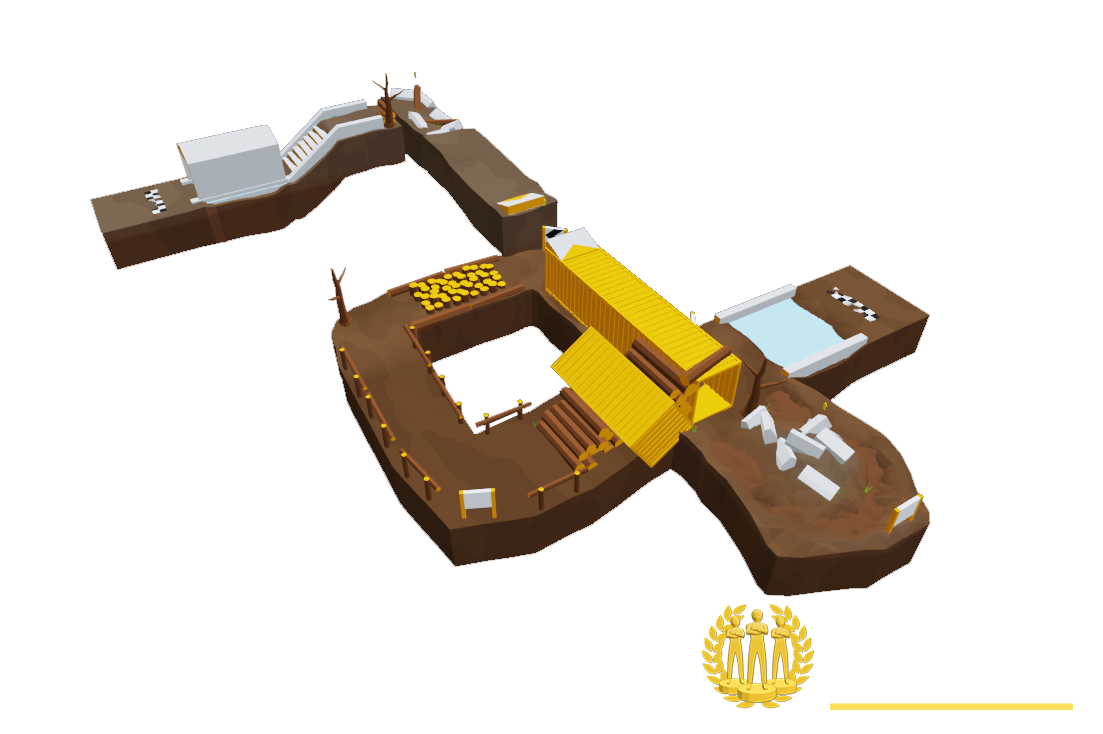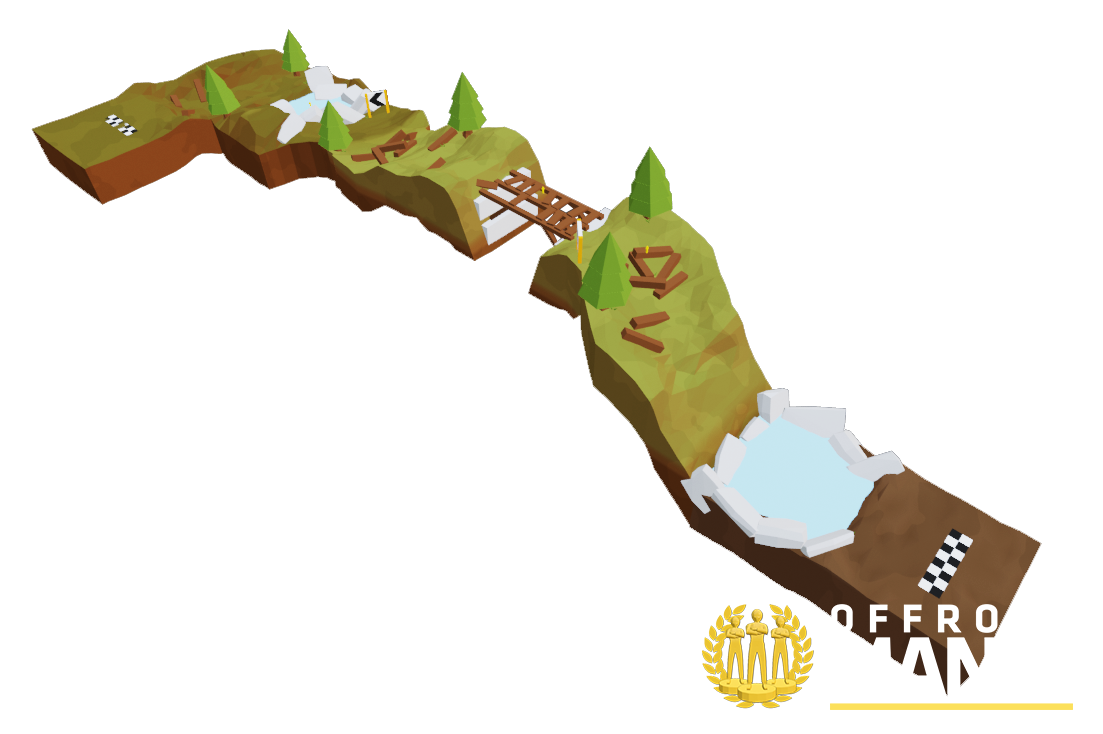 Because it's a MAJOR UPDATE also we make a special Discount 21% for 14 days (Sep 9-23, 2021).

p.s. Buy and say your friends about our game. The more players, the more updates. Thank you!

BUY AND GET FREE UPDATES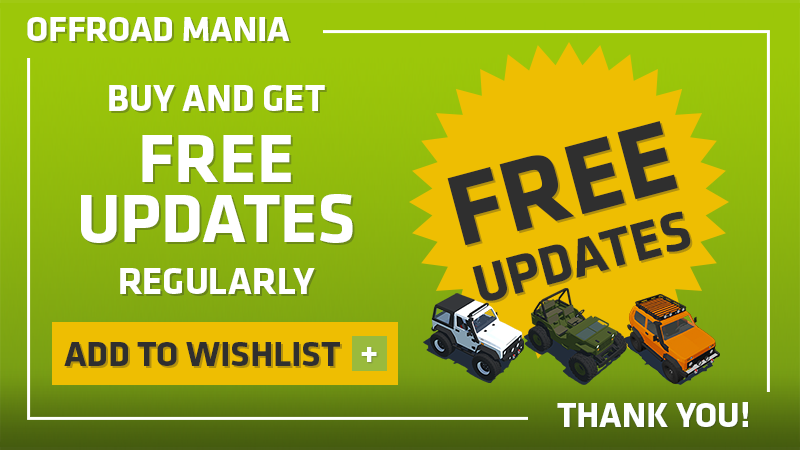 Many of the players noted a huge plus of Offroad Mania -- regular updates.

Yes! We strive to do the following updates regularly (at least once a month).

Regular updates are:
+ new cars,
+ new levels for Classic mode,
+ new pieces for Endless mode,
+ new track for Racing mode,
+ new game modes
and so on.

WHAT'S NEW
Offroad Mania 1.0.27 updates:
+ added Classic 2 mode (120 new levels)
Also we made a new game trailer:


NEXT UPDATE
Now I modeling a new car (hint: it made in USA) and plan to add in near time.

Write your ideas for a new updates in Community Hub and Discord.

HAVE OFF ROAD! HAVE FUN!