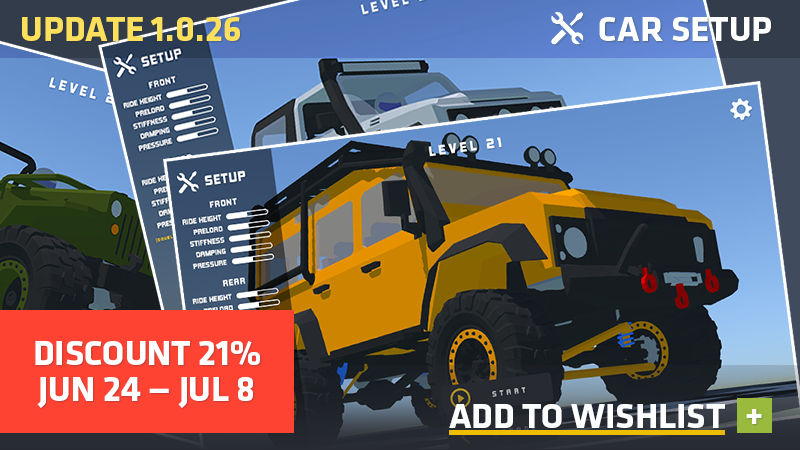 HELLO FANS AND GUESTS!
Now we work on few updates.
Today we added another one from them - "CAR SETUP".


Now you can change the following car settings:
- ride height
- preload
- stiffness
- damping
- pressure

Something improves off-road qualities, something adds dynamics, something improves brakes or turns and so on. Find the most optimal settings for each car. I'm sure it will be interesting.

WHAT'S NEW
Offroad Mania 1.0.26 updates:
+ added Car setup: ride height, preload, stiffness, damping, pressure

NEXT UPDATE
Now I modeling a new levels for Classic 2 mode and a new car (hint: it made in USA).
We plan to release "Classic 2" after September 6, 2021.
Be ready for release and for good discount too ;)

Write your ideas for a new updates in Community Hub and Discord.

HAVE OFF ROAD! HAVE FUN!