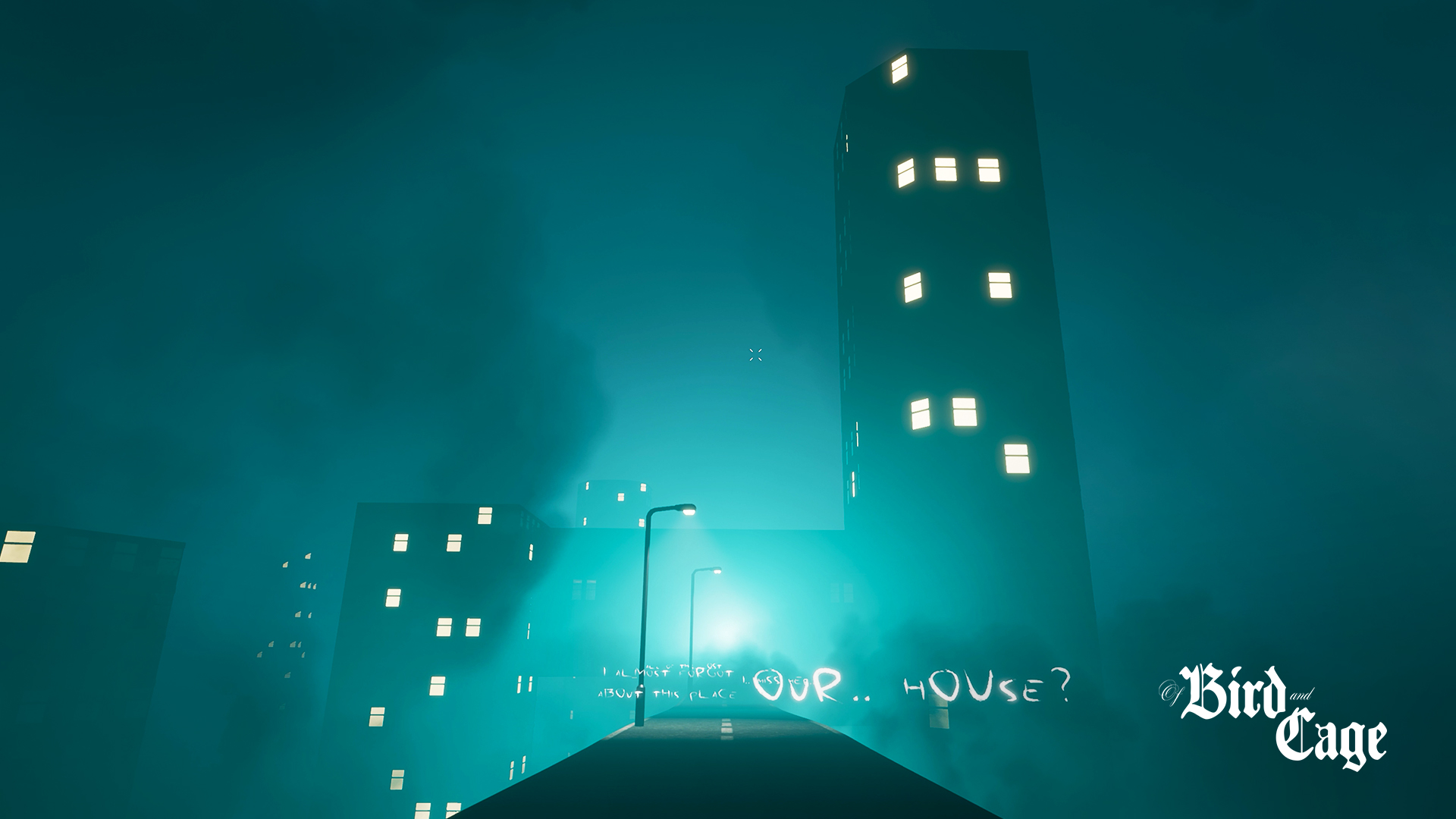 The Nordic Game Discovery Contest (NGDC) is online and on the move with its fifth season, now presenting its most recent qualifier which was won in Brazil, more precisely at the BIG Festival (Brazil's Independent Games Festival).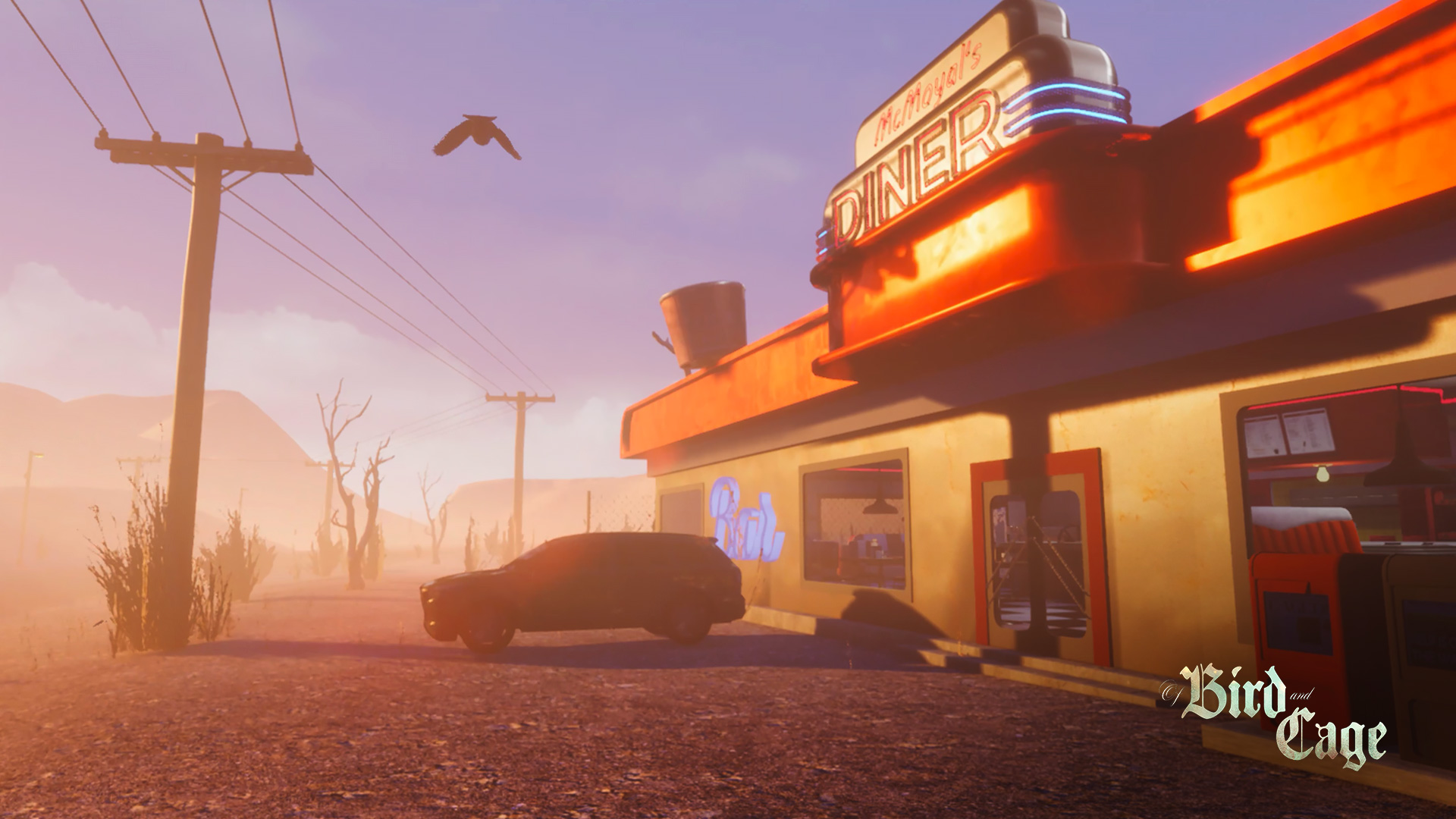 Of Bird and Cage is a dark, twisted game specifically tailored to its music—a two-hour-long story of trauma, violence, and madness based on the story of Beauty and the Beast, accompanied by a phenomenal soundtrack composed by Arnold Nesis. The characters are voiced by Kobra Paige (Kobra and the Lotus), Danny Worsnop (Asking Alexandria), and Davidavi 'Vidi' Dolev (Gunned Down Horses). Other artists involved in creation of the project are Ron "Bumblefoot" Thal (ex-Guns N' Roses), Rob van der Loo (Epica), Ruud Jolie (Within Temptation), Casey Grillo (ex-Kamelot), Rocky Gray (ex-Evanescence), Mike Lepond (Symphony X), Danny Worsnop (Asking Alexandria), Tina Guo and Snowy Shaw (ex-King Diamond, ex-Therion).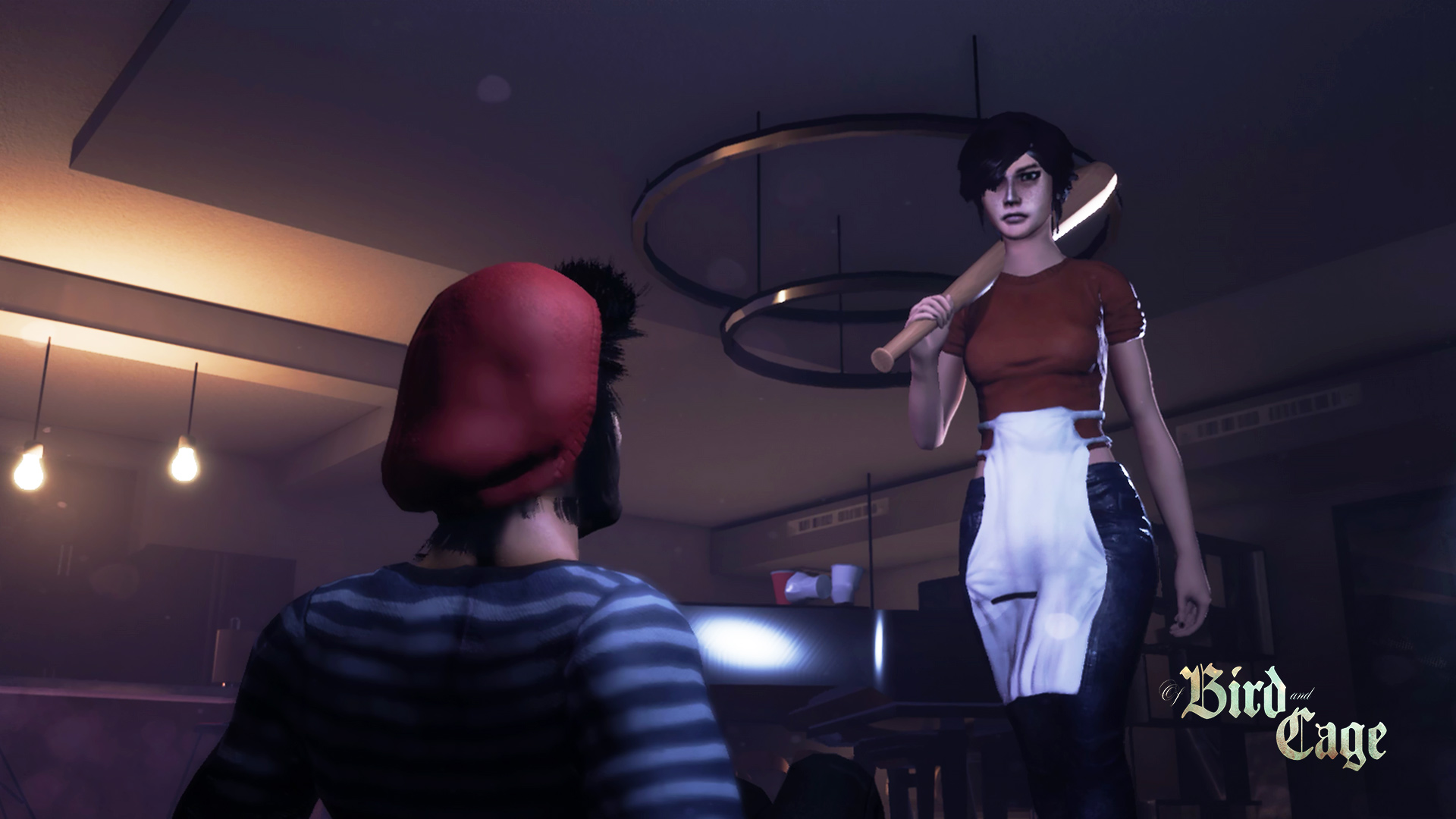 Play as Gitta Barbot, a 25-year-old drug addict, who tries to escape the physical and mental prison of her captor—Bres Lupus. Make quick choices that will have dire consequences and watch how your actions reveal new paths while struggling to keep your sanity.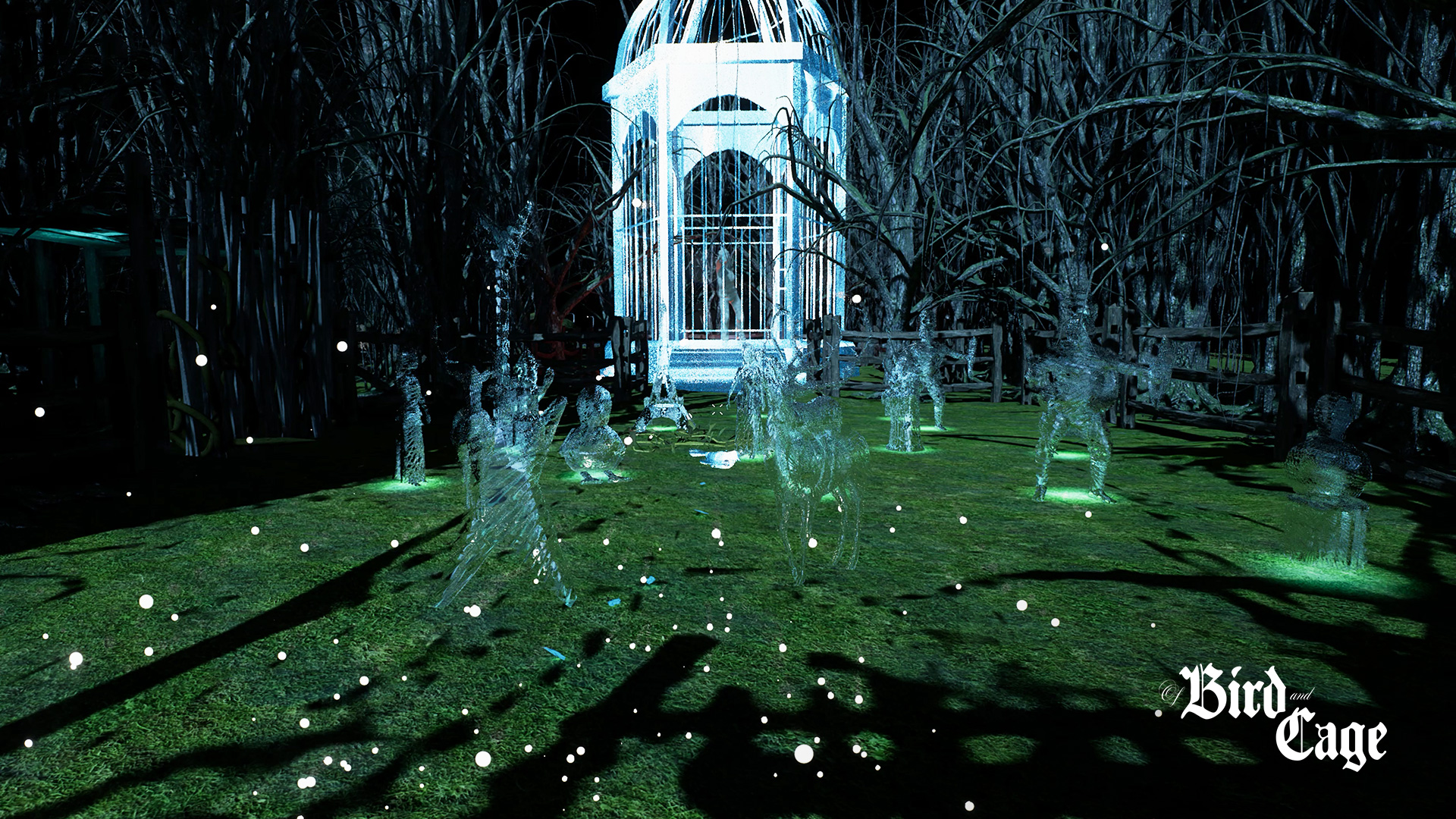 "We are very excited and surprised to win! As funny as it sounds - while this is a pretty big project for indie games, we are very used to being the underdog." says Arnold Nesis, CEO of Capricia Productions. "When we started the project 6 years ago pretty much every investor we talked to told us that what we want to do doesn't make any sense and no one understood why we are doing this in the first place. Getting such great feedback so close to the game's release and seeing people who 'get it' and get what we are trying to achieve is incredible and beyond words for us."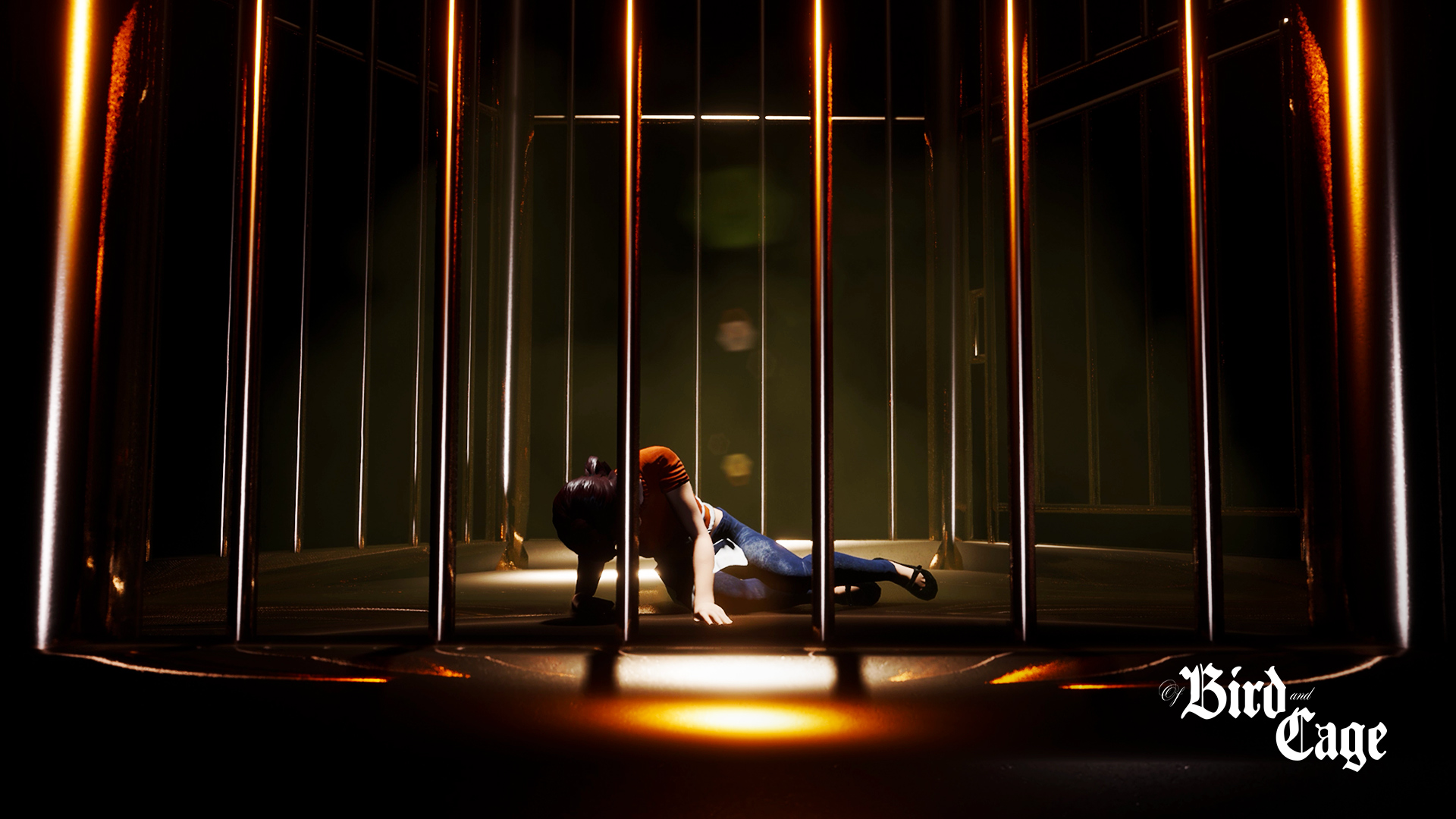 Of Bird and Cage was created by Capricia Productions and will be available for PC via Steam here, published by All in! Games, on May 20th. The unique metal soundtrack will launch on Steam on the same day here.
Join the Discord server: All in! Games | Discord

About Capricia Productions
Capricia is a games studio, creating a new way to experience music through video games. Capricia tells stories through both the music and the video-game, intertwining them, enabling each to complete the other. Of Bird and Cage, their first project, featuring artists from bands like (ex) Guns N' Roses, Within Temptation, and (ex) Evanescence, has captured the attention of media such as Metal Hammer and Loudwire magazines. Don't just listen to the music — #PLAYtheMusic.

About All in! Games
All in! Games is a video game publishing and production company based in Krakow, Poland. Founded in 2018, the team creates and supports unique games for PC and consoles, working on both Polish and international projects. All in! Games' portfolio features titles such as Ghostrunner (One More Level, co-publisher 505 Games), Paradise Lost (PolyAmorous), Alaloth - Champions of The Four Kingdoms (Gamera Interactive), and Tools Up! (The Knights of Unity). All in! Games is listed on the Warsaw Stock Exchange after their merger with Setanta in 2020. The company is made up of an international team (Poland, USA, Great Britain, Spain, Italy, France, Lithuania) of around 100 employees.

About the Nordic Game Discovery Contest
Building on fourteen years of organising successful games industry activities, including the annual Nordic Game conference, regional funding programs, overseas networking events and other developer support initiatives, Nordic Game launched the Nordic Game Discovery Contest (NGDC) in 2016 – an exciting, competitive challenge where selected game projects are showcased live in pitch competitions at partner events across Europe and around the globe. Learn more about all the NGDC Season IV qualifiers – and get ready for Season V right here.
About the Nordic Game conference
Nordic Game is the leading games conference in Europe, and 2021 marks its nineteenth and twentieth editions. Gathering thousands of industry professionals in Malmö annually, Nordic Game is the one and only "home turf" meeting place for the highly successful game developers of Denmark, Finland, Iceland, Norway and Sweden. Nordic Game doubles up again with NG21 on 26-28 May and in November, following last year's digital debut at NG20 and twice the knowledge, emotion and business at NG20+.